You have /5 articles left.
Sign up for a free account or log in.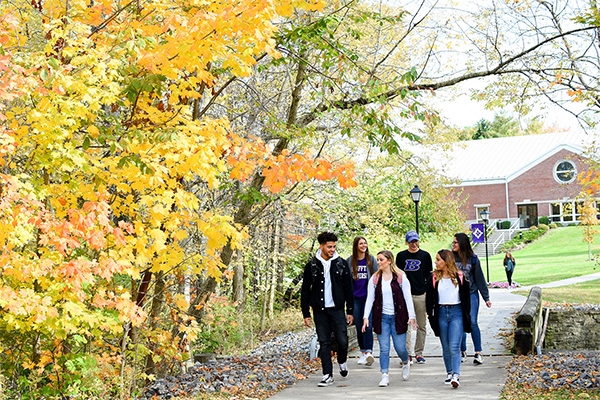 Every summer, the admissions process continues well beyond May 1, the official date for students to respond to the offers they have received to enroll in the fall. Small- and medium-size private colleges use the summer to recruit and admit students. And never have they done it more than this year.
The National Association for College Admission Counseling maintains a list of the colleges that are still accepting applications. This year, NACAC kicked off its list earlier than it has in the past, and 195 colleges wanted to be on the list in late April, even before the May 1 date had hit. Since then, the list has grown to 451 colleges, including public colleges and a few from outside the U.S.
For most private colleges (excluding the highly selective Ivies, Amherst, Williams and Swarthmore Colleges, and similar institutions) the admissions season is still going strong. Whether or not they are on the NACAC list, they are still admitting students and trying to get more students to apply. In part, this is because of changes in the NACAC rules that previously barred the recruitment of students who had already accepted an offer. But it's primarily (they say) because of the pandemic. For most of these colleges, the class of freshmen that enrolled last fall was disappointing in its size.
Many colleges aren't talking publicly about their next freshman class. Beloit, Coe, Hartwick and Muhlenberg Colleges are among the colleges that either refused to comment on numbers or didn't respond to requests for information.
Goucher College has 286 freshmen confirmed (with a deposit) for the fall, according to Jonathan Lindsay, vice president for enrollment management. The goal was 300, and Goucher extended the date by which students could reply until tomorrow.
Most of these colleges say (privately in some cases) that they will continue to accept and review applications, and that waiting lists (with some exceptions) aren't filling their classes. Most of these colleges aren't competitive in admissions, so they admit students who are qualified (and, in some cases, who can afford the college).
But there are colleges that are succeeding this year. St. Norbert College in Wisconsin, which had 609 freshmen committed as of last month (the original target was 560), credited staying open during the last academic year -- with safety rules in place -- as key.
Bluffton Hopes for a Record Class
Robin Bowlus, vice president of advancement and enrollment management at Bluffton University, said that helped her institution as well. Bluffton is a small college (enrollment under 1,000) in northwest Ohio. It is affiliated with the Mennonite Church but enrolls more Roman Catholic students than others.
It enrolled only 173 freshmen in the fall of 2018 (the goal had been 200), 231 in 2019 and 195 in 2020 (with the pandemic in full force at the time students were making decisions). This fall, 277 freshmen have committed. If the number stays over 266, it will be a record class. Bowlus is hopeful but said summer melt will likely bring the class down to the 250s or 260s.
Bowlus attributed some of the college's success to its being open for the entire year that just completed. "Students and parents had expectations," she said.
The college also made a decision to maintain double rooms as doubles, not singles. The concern wasn't practical, but Bowlus said was based on students' mental health. They would have a better year with a roommate, she said.
And the college resumed campus tours -- again, with lots of safety measures -- in May 2020, before most colleges did so.
The college also benefited from its small size. Ohio is known for large public universities and small private colleges. Bluffton was able to draw attention to its small size by opening safely before larger institutions. "The kids saw the choice of sitting in their parents' basement doing college, or coming here and doing college," she said.
Bowlus said that being open got the students interested, but that the college had to drive home a message about how it is different from other options to truly get students to enroll. She said the college's message is the Bluffton Blueprint, a general education program that students take in all four years of their education. The first year, the students are in a course to ask themselves, "Who am I?" The second year they ask, "Who am I in a community?" The third year they ask, "Who am I in the world?" And the fourth year, they ask, "What then shall we do?"
Along the way, the students travel together to the Great Smoky Mountains, to internships, to study off campus. More important, she said, students learn about themselves.
Furman Numbers Are Up
At Furman University, officials are quite pleased to have more than 150 more deposits than they had at this time last year: 682 versus 520. The goal was 650.
M. Brad Pochard, associate vice president for enrollment, said the increase took place while maintaining academic quality, as measured by SAT scores, grades, etc.
"We went to the waiting list fairly early in April knowing we could enroll a larger class from a capacity situation and felt good about the academic prep from those who had updated their records on the waiting list," Pochard said.
At Wells College, in New York, 154 freshman and transfer students have confirmed their intent to enroll -- and the goal for the year was only 145, said Gerard Turbide, vice president for enrollment services. While Turbide feels good about where the numbers are, Wells is still accepting applications for the year.
Wells has been test optional for several years now. "I think one of the positive things that came out of the pandemic was that other institutions were forced to adopt similar approaches," Turbide said. "For the coming year, we are moving to a test-free admission policy. This aligns well with the mission and character of Wells College, and we hope it will reassure students and families that we mean it when we say, 'You're so much more than a number to us.'"
Across the country, at Whittier College, in California, Falone J. Serna, vice president for enrollment management, said, "This year has been a bizarre one for us."
The college was down significantly in applications. "The biggest decreases were with in-state and low-income applicants, and there is usually a lot of crossover between these populations in our applicant pool."
"Our population tends to be around 70 percent in state, and we have a high percentage of students from low-income backgrounds. I also think our campus being closed to outside visitors for over a year severely impacted our application pipeline, as Whittier is not a place people typically consider sight unseen," he said.
"This had us bracing for the worse, however, our first-year student enrollment is coming in stronger than last year. The yield is up over 5 percent from last year, and there are over 20 more deposits, which is significant for a school our size. We're still behind our pre-pandemic target, but considering the attrition with our applicant pool, I would've considered being flat in enrollment a victory."