You have /5 articles left.
Sign up for a free account or log in.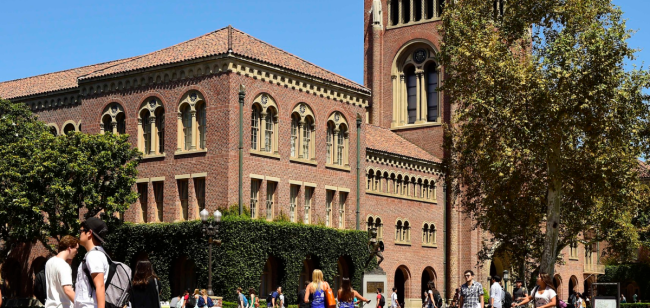 Once again the scandal of parents paying (and we're not talking about tuition) for their children to get into college has embarrassed the University of Southern California.
The parents in the scandal have all either admitted their guilt or been convicted.
Jovan Vavic, who was highly successful as a water polo coach at USC, faces a trial in federal court that started last week. In denying his guilt, he points to what he considers a pattern at USC.
"The evidence will show that the college admissions scandal is real, but Coach Vavic was not a part of it," Stephen Larson, Vavic's lawyer, said in his opening statement. "Every dollar that parents donated to USC you will find stayed at USC. He did not take a dime."
Vavic is the only coach in the Varsity Blues scandal to go to trial. The rest entered guilty pleas.
USC fired Vavic following his arrest in March 2019. Vavic is accused of taking bribes and recruiting other coaches for the scheme.
As part of Vavic's defense, his lawyers obtained and released some emails that they say show the university viewed admissions and athletics as part of the fund-raising operations
The Los Angeles Times reported on a discussion of "preferential admissions treatment for children of prospective donors."
In one email, Alexandra Reisman, associate athletics director, said she had "intel" on a family she feared was "going to screw us on a gift."
A woman, whose name was redacted, wanted a job with USC's football program "to get a boyfriend who is on the team," Reisman wrote. "We shouldn't get the student a job until we get the gift first," she wrote, adding, "So basically no gift, no job."
Reisman sent the email to Donna Heinel, a former USC official who has pleaded guilty to fraud for endorsing the admission of unqualified applicants in exchange for payments to a university account under her control. (The lawyers for Vavic said they couldn't answer questions about the emails.)
"You've done enough to get her in," Reisman told Heinel. "They need to pay up."
Reisman also told Heinel that a family had given $30 million to a Canadian university.
"Major potential for them," she wrote. In a subsequent email, Reisman said, "They're like the Anheuser Busch family $$$$."
Pat Haden, then the university's athletics director, asked Reisman and Heinel for "up to date info" on a prospective donor. "Is this THE GUY who was supposed to give us the $2 million or is this his relative?" Haden asked. "Info on kid trying to get in?"
Heinel reminded Haden that he had introduced himself to the man, whose name was redacted, in "the stands at Notre Dame."
"He is the one with the big money … $2 million," Heinel wrote.
"The $2 million [the man] apparently promised us was only going to come when his kid applied, which is now," Reisman wrote. "That's the reason he's here, visiting with Donna and kid with admissions."
"It came from the headmaster saying if the kid got in [the man] would support USC with $2M," Reisman added.
Lawyers for Reisman and Haden did not respond to requests for comment.
USC, asked about the emails, issued this statement: "USC and our admissions processes are not on trial. The government has charged Mr. Vavic with taking bribes and deceiving USC's Office of Admission by falsely presenting Mr. [Rick] Singer's clients as student-athletes. USC moved promptly to fire Mr. Vavic as the water polo head coach on March 12, 2019, the same day his indictment and the Varsity Blues investigation became public."