You have /5 articles left.
Sign up for a free account or log in.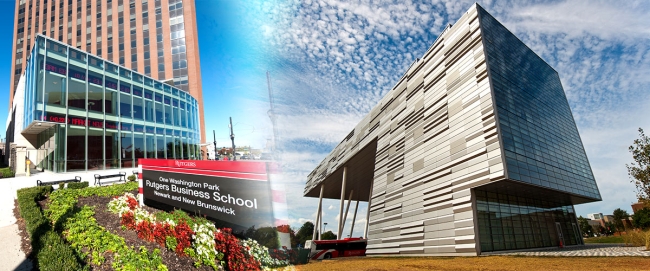 The Rutgers University Business School takes the U.S. News & World Report rankings seriously. If you visit the Stats and Rankings section of its website, you will find four points of pride listed for this year: No. 9 for best overall employment outcomes in the U.S. for M.B.A. programs, No. 12 for supply chain management M.B.A. programs, No. 21 for best public business school in the U.S., No. 22 for best public business school (for part-time students). The source for the honors: U.S. News.
So experts on business schools and admissions generally were shocked by two lawsuits filed last week. One charges that Rutgers discriminated against a human resources manager because she objected to the way the university calculated information on its class for U.S. News. The suit alleges that the university used an employment agency—Adecco—to place some of its M.B.A. graduates into jobs at Rutgers to get a higher ranking, because U.S. News doesn't let business schools count their own employees as graduates who've found employment. The other suit is a class action on behalf of students who enrolled in the M.B.A. program, charging that Rutgers got them to enroll by virtue of inflated rankings.
Rutgers denies the allegations.
"As a matter of university policy, we are unable to comment on the specifics of litigation. We will say without equivocation, however, that we take seriously our obligation to accurately report data and other information to ranking and reporting agencies," the university said in a statement. "We are confident in our process and procedures to accurately report to rankings publications. The Rutgers Business School team follows the guidelines set by the standards agencies, maintains control over our statistics, and methodically reports the information."
Rutgers added, "As a public business school, a core tenet of our mission is to educate and prepare students for successful careers. Rutgers Business School invests heavily in the career resources offered to our students. Through our dedicated Office of Career Management, we prepare students for career opportunities aligned with their goals, knowledge and skills. We consider this as one of our core differentiators as a business school. Our faculty, program and curriculum innovations, case competitions, alumni mentoring, corporate partnerships, and experiential learning projects all help contribute to an exceptional business school experience for our students."
As for U.S. News, it released this statement: "In general and without commenting on any particular matter, U.S. News takes cases of misreporting seriously. Our mission is to provide students with accurate, in-depth data to help them in their school search. We rely on schools to accurately report their data and ask academic officials to verify that data. We will unrank schools if they misreport data that leads to an inflated rank."
Remember Temple?
If the Rutgers situation sounds familiar, you may be thinking of Temple University.
In December, Moshe Porat, former dean of the Fox Business School at Temple University, was convicted of wire fraud for submitting false data to U.S. News for rankings. (He was sentenced to 14 months in prison.)
Porat, according to the U.S. Justice Department, "conspired and schemed to deceive the school's applicants, students and donors into believing that the school offered top-ranked business degree programs, so that they would pay tuition and make donations to Temple."
The jury took less than an hour to convict Porat, who was dean of the business school from 1996 until 2018.
Temple's online M.B.A. program was ranked No. 1 by U.S. News for four years in a row, starting in 2015. But that ranking was based on false information that all of Temple's online students had taken the Graduate Management Admission Test, or GMAT. In fact, only 20 percent had done so. It turned out that in the years 2014, 2015 and 2016 (the three years prior to the most recent for which Temple was ranked best online M.B.A. program), the university had also reported that 100 percent of its students had taken standardized admissions tests. In the two years prior to that (when Temple hadn't been the top program), the percentages were 25 and 33 percent, according to the website Poets & Quants, which reports on business schools.
Poets & Quants, in reporting on Rutgers, suggested that that the fabrications may have been less egregious than at Temple. "Not much more than a half dozen grads were placed in various departments at the school, including marketing, development, procurement and alumni relations. Most were hired for six-month stints, although one M.B.A. graduate, Krunal Bhakta, a former pharmacist from India, has now been with the school in a contract marketing role for nearly four years," the website reported.
What the Suits Say
The first suit is by Deidre White, the human resources manager for the business school.
The suit says the system devised by Rutgers worked. "In the very first year of the scheme, Defendant Rutgers was suddenly propelled to, among other things, the 'No. 1' business school in the Northeast region," the suit says. "At every turn, plaintiff has stood directly in defendants' path to illegality. When plaintiff became aware of, and blew the whistle on, defendants' scheme to falsify and manipulate post-graduation employment data, defendants did not investigate and remediate the fraud. Rather, in retaliation, they ignored plaintiff's complaint, further ostracized plaintiff from her department, attempted to cover up the conduct, and disparaged plaintiff to employees and officials within her department."
Here's the way the system works: Rutgers hires the students—from the employment agency, not directly, the suit says.
Included in the suit are emails asking about this system.
One Rutgers official wrote to several others, "Meanwhile, please also keep in mind that, among the 92 students who have been placed with FT jobs, we do have few (6?) students hired by Addeco [sic] to fill urgent temporary work needs at Rutgers/[Rutgers Business School]. I am not familiar with the placement data reporting process. However, if the temporary hiring should be disclosed to the ranking agency, please do so to avoid any misunderstanding. The reputation of RBS and our integrity are more important than anything else."
Dean Vera, who directs M.B.A. career programs for Rutgers, replied, "Regarding the Adecco hires, it is my understanding that these are contract positions with the potential of leading to a full-time position … If that is the case, the standards state that we count them as employed."
The suit also claims the unemployed students were counted as employed when Adecco hadn't yet offered them the positions at Rutgers. "The false and misleading data has artificially boosted defendant Rutgers's rankings," the suit says. "The submission includes three years' worth of information. Thus, the data submitted in 2018 impacts the rankings for 2019, 2020, and 2021."
In addition, the suit includes emails from Rutgers officials discussing the Temple case.
One Rutgers professor sent an email that says, "I still don't think a conspiracy to 'deceive readers of U.S. News' constitutes a federal crime."
White wrote to Lei Lei, dean of the business school: "I am very, very concerned that, despite my best efforts, you and your colleagues do not take fraud and misconduct seriously. After the recent criminal sentencing of the Temple dean, one would think that RBS would operate to the letter of the law. In my view Rutgers has manipulated data to inflate the school's ranking. Adecco is a complete sham, and you know it. I don't see how Rutgers can use a temp agency to circumvent the situation where students do not find jobs. When is the fraud going to end?"
The class action (handled by the same law firm) is on behalf of one M.B.A. student and all who have been students in the M.B.A. program since 2018. "By bolstering its employment data, defendant Rutgers Business School created an impression that post-graduation employment is virtually guaranteed," the suit says. The second suit, at least for now, is similar to the first one.
Charles J. Kocher, one of the lawyers working for the plaintiffs, said a class action was "the superior and efficient way to resolve the far-reaching fraud."