You have /5 articles left.
Sign up for a free account or log in.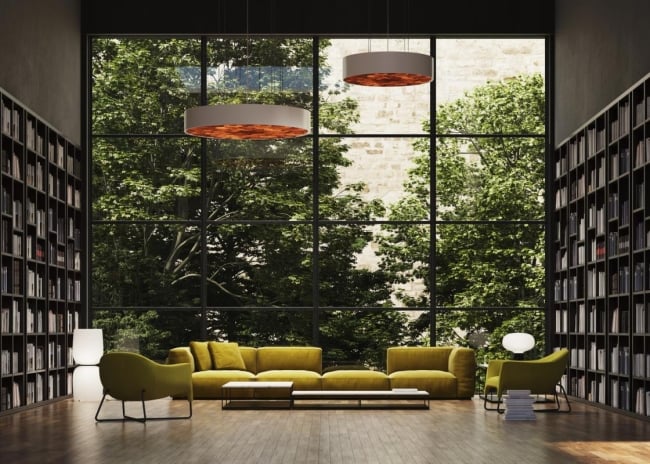 Mimetry/iStock/Getty Images Plus
During tours of the University of Rochester campus led by Lilly Hutton, visitors often turn the corner from the admissions building to face the quad, spot the iconic main library and have a wow moment. "That's the postcard image," says Hutton, who is currently completing a postgraduate program at the university. It's a time during the tour when visitors are looking up more than looking at her.
First in-person impressions of campus facilities can also involve less tangible factors such as accessibility and inclusion. For example, Rochester has added more gender-neutral restrooms, and Hutton will mention that option when sharing information on residence halls. "Nonbinary and gender-neutral students appreciate that," she says. "It only applies to a certain population of students, but I do offer that up."
[block:block=176]
One respondent to the recent Student Voice survey on facilities—which found that about two-thirds of students factor campus facilities at least somewhat into their college decision—noted choosing the university mainly because "the nature spaces are beautiful and the buildings have a cool, old look." The student, at a university in Indiana, added that seeing gender-neutral bathrooms "made me immeasurably happy as a genderqueer individual."
Other enrollment-relevant highlights from the 2,000-respondent survey of college undergrads, conducted in mid-October by Inside Higher Ed and College Pulse and presented by Kaplan, include that:
Black students are the most likely racial group to say that facilities factored "a great deal" into their decision to enroll at their college, 32 percent compared to 21 percent for the full sample, 24 percent for Hispanic students, 20 percent for Asian students and 17 percent for white students.
Students at two-year institutions are least likely to say campus facilities were part of their college decision, with 45 percent reporting it had no, or not too much, impact. That's compared to 34 percent of students at four-year institutions.
Students are most likely to rate residence halls and dining facilities on their campuses as good or OK (61 percent), and the survey sample is twice as likely to say these facilities are not good or terrible (19 percent) than they are to rate them as excellent (9 percent). Of the 1,395 respondents who currently live on campus or have lived on campus, the percentage giving a not good or terrible rating inches up a few percentage points.
About one in six students report that there are no, or few, nice places to sit (16 percent) or study (15 percent) outdoors around campus—numbers that look a little worse for students attending colleges with multiple buildings integrated into a city and for students attending colleges with single-structure campuses.
Here's a closer look at key survey findings that admissions and enrollment leaders should know.
Facilities as Factor in College Choice
When Hutton was exploring potential colleges, she recalls, "the look of campus was a factor, but it wasn't a top thing." She can imagine spaces swaying prospective students on two similar institutions, however, and adds that she feels appreciation for the look of Rochester's historical architecture. "I love that I like the look of my campus."
Previous research from APPA, formerly the Association of Physical Plant Administrators, and elsewhere has shown links between college choice and campus spaces.
The way Pete Zuraw—a two-decade campus administrator and now industry executive—sees it, "students don't look at grounds first. The physical condition and character of the spaces becomes a decision-maker once they've got their pool. They'll say, 'I thought this was the most beautiful campus,' but that's of their list of eight or 12, not 2,000," says Zuraw, vice president of marketing strategy and development at Gordian, publisher of the annual "State of Facilities in Higher Education Report."
Dig deeper, and Zuraw notes the "relationship between the lack of investment in facilities and not just satisfaction but performance—performance in the classroom, performance of research. That translates into the ability of institutions to attract and retain students, not just bring them in." In other words, he sees a correlation between campuses that are in worse physical condition than the norm and those that struggle to attract students and support academic success.
When asked for details on what about their college's facilities attracted them to the institution, Student Voice respondents named these specific building types (in order from most noted to least noted).
Library
Gym
Dining
Labs
Dorms
Academic-related facility attractions are noticeably missing from most comments. In an analysis of the 52 longest comments, just 25 percent mentioned specific academic buildings, classrooms or the library. The remaining 75 percent called out characteristics such as the architecture, outdoor spaces and recreation centers as most influential. One respondent from a Virginia university mentioned the variety of dining spaces and then drilled down to this: "The delivery service robots also definitely attracted me here."
Marketing materials, of course, paint a rosy picture of a campus, and tour routes will focus on the best facilities while avoiding areas that don't show as nicely.
"Campuses will continue to sell themselves with the best set of elements they have," says Lander Medlin, president and CEO of APPA.
The Student Voice survey asked students to rate facilities specifically in their major, with about two-thirds saying they are good or OK and three in 10 saying they are excellent. Business, finance or accounting majors—as well as students over all at community colleges—are most likely to give those facilities the "gold star" of excellence.
When website photos and campus tours gloss over details on the range of academic buildings and classroom quality, however, students who didn't think to ask can be left disappointed. "The pictures of campus facilities make them look way better than they are on a daily basis," one survey respondent at a private Illinois university wrote. Classrooms in the business and engineering building are shown, the respondent added, but officials "neglect to show it in comparison with other areas of study that don't have modern classrooms."
Joel Frater, dean of students at Rochester General College of Health Careers, says it's especially important at a highly specialized institution like his to ensure prospective students see what their teaching and learning spaces look like. "We have a lot of labs, and those things are crucial for students who know they have to learn by doing." Judgments about quality of equipment are naturally going to be made by incoming students who already work as practicing nurses or in other capacities within health care.
In terms of inequities between academic programs, Student Voice respondents from four-year institutions are more than twice as likely as those at two-year institutions to say building quality on their campus depends on what academic programs they host, 36 percent compared to 16 percent.
Medlin from APPA believes every facilities professional must join a campus tour given to prospective students by student tour guides—and her sense is that not many have done so. "It's informative to see. They'll tell you great stuff and awful stuff … You're getting that unvarnished view, and what a great way to get a different voice or perspective on the nature of the space." Staff may also be surprised by the route taken, the variety of spaces shown and the stories told about how spaces are used.
Frater, who is also a member of the council of the Society for College and University Planning, had this experience along with a group of colleagues at a previous institution. "We got to see the campus through the lens of a parent, and I can tell you that was an eye-opening experience. We started seeing things that we didn't want the public to see—paint peeling off walls, posters that are outdated and on the wall so long that the paint underneath has a different color. It brings into focus the importance of our facilities staff in the narrative around student success."
Residential and Dining Determinants
A prospective student already enamored by an institution at tour time may unconsciously overlook red flags. "I was at an institution once that was concerned about the condition of its residence halls," says Zuraw. "I asked, 'How often do you get comments about them?' And they said never. Students get excited about an institution and want to be there."
Josh Gana, director of operations for housing and food services at the University of Washington, has found it's difficult to set reasonable expectations for incoming students regarding various housing options on a campus. "Effectively doing that can be more complicated than it seems. Each institution has a housing assignment strategy that has to be taken into account with different variables, balancing expectations with occupancy management and admissions needs," he says. "Often you can only dedicate one room type for a tour."
Tour guides can be trained to articulate differences in different areas, especially if they're showing a new building, Gana says. His department partners with admissions to help ensure the "campus tour program is reflective of the likely student experience, and a staff member on our team helps manage that effort."
The retention stakes are high. "Housing can help establish a sense of place within an institution that contributes to a feeling of belonging in the community," he adds.
During University of Rochester campus tours, Hutton's groups will walk through dining halls if they're open. Common questions relate to dietary needs, and she tends to include information on vegetarian options and the allergen-free station. "A lot of times it's the parents, saying, 'They're going to have enough food, right?'" she says.
Insights from tours, and direct student feedback, can also pinpoint problem areas. As one survey respondent from a private college in Connecticut noted, "I wish I knew about the condition of dorm rooms and the dining hall [before choosing the college]. I probably would have gone elsewhere. Also, the showers are hardly cleaned. There are bugs and hairs that have been in them the entire semester."
Outdoor Space Attraction
The nearly eight in 10 students who say there are nice places to sit outside stands out as especially positive to Medlin, "but we can all do better," she says. In terms of growing the number of outdoor study spaces, which only one-third say are plentiful, campus officials should be asking students where they study most and what characteristics are good to have in these spaces.
As one survey respondent at a North Carolina public university recommended, "Study areas such as tables should be implemented around campus and not just outside the dining halls."
Hutton, who majored in international relations and history at Rochester, knows of a few great outdoor spots on campus with both outlets and seating, including one outside the business school that she didn't discover until junior year. "We need more outdoor accessible spaces," she says. "You can sit anywhere, but your computer is eventually going to die."
Medlin believes colleges must be intentional about forming and showing the campus "neighborhoods," or spaces on campus where there is activity such as faculty running into students. "Learning happens not just in the classroom. It happens in these odd places, where you get to have this incredible discussion with a faculty member." Done right, such spaces, interior or exterior, are another draw.
"Those little sites on the lawn, under the trees—they should be intentional," she says. "And those study spaces, everybody should know where they are. It's a great way to build community."
Find more coverage of the Student Voice survey, with findings related to facilities condition impacts on student success, here.