You have /5 articles left.
Sign up for a free account or log in.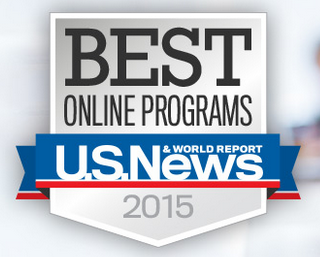 The medical schools of Columbia and Stanford Universities and the University of Pennsylvania and the Icahn medical school of Mount Sinai have all announced that they will no longer participate in the U.S. News & World Report rankings.
The announcements followed one from Harvard University's medical school last week. While other medical schools have pulled out of the rankings in the past, Harvard is tops in the 2023 ranking of medical schools for research, and Columbia, Mount Sinai, Penn and Stanford are highly ranked as well.
Some had speculated that timing would prevent many medical schools from joining Harvard this year. The deadline for submitting information for the medical school rankings is Friday. But Harvard clearly is not alone in its criticisms. There may be a protest equivalent to the revolt by law schools, led by Yale University's law school.
"The USNWR medical school rankings perpetuate a narrow and elitist perspective on medical education," Katrina Armstrong, dean of the Vagelos College of Physicians and Surgeons at Columbia University, wrote in a letter to the medical school's students and faculty members. "Their emphasis is on self-reinforcing criteria such as reputation and institutional wealth, rather than measuring a school's success in educating a diverse and well-trained cohort of doctors able to change medicine for the better and meet society's needs. Their focus on standardized test scores comes at a time when it is widely understood that prioritizing these scores rewards well-resourced applicants without regard for selecting the individuals who can best serve the future needs of a diverse and changing world."
That was quite a shift from her statement last March, when the most recent rankings were released.
"The rankings reflect the hard work done every day to prevent and treat disease, train the next generation of health professionals and scientists, and ensure that our excellence reaches those who need us in our neighborhood and throughout the world," she said then.
Lloyd Minor, dean of the Stanford School of Medicine, issued a statement that said, "We believe that the methodology [of U.S. News], as it stands, does not capture the full extent of what makes for an exceptional learning environment."
Stanford is planning to produce new metrics on March 1 to help, among others, people evaluating where to apply to medical school.
"Our metrics will reflect and assess the efforts and accomplishments of our faculty in education, research, and patient care as well as the innovation and impact of faculty and trainees on biomedicine and their roles in developing tomorrow's leaders," Minor said in the statement. "Our reporting will also represent our tripartite mission and key priorities that our students have identified as important to their educational experience, including access to extensive patient care and research opportunities. Moreover, our process will reflect our core values, emphasizing diversity, equity, and inclusion, and will ensure that our metrics are measurable, verifiable, and transparent. We welcome opportunities to discuss our metrics with key stakeholders as they are finalized."
And J. Larry Jameson, dean of the Perelman School of Medicine of the University of Pennsylvania, wrote that "The USNWR measures encourage the acceptance of students based upon the highest grades and test scores. Yet, we strive to identify and attract students with a wide array of characteristics that predict promise. The careers of transformative physicians, scientists, and leaders reveal the importance of other personal qualities, including creativity, passion, resilience, and empathy."
Dennis S. Charney, the dean of Mount Sinai, and David Muller, chair of medical education there, issued a statement that said, "The integrity of research is an important factor in our decision. The rankings reduce our scientific innovation, discoveries, entrepreneurship, and clinical impact to one number: our total federal funding. This does not adequately represent the hard work, dedication, creativity, and benefit to humanity of our research enterprise and the many novel diagnostics and therapeutics it has produced."
U.S. News responded to the statements by saying that it still stood by the statement of Eric Gertler, its executive chairman and CEO, from last week when Harvard withdrew.
"Our mission is to help prospective students make the best decisions for their educational future," he said. "Where students attend school and how they use their education are among the most critical decisions of their life, and with admissions more competitive and less transparent, and tuition increasingly expensive, we believe students deserve access to all the data and information necessary to make the right decision."
Some higher education observers have speculated that the moves by the medical schools, following the moves by top law schools, signal a death knell for the rankings generally. But undergraduate (and other) rankings are different from those of law and medical schools.
U.S. News also released its rankings of online programs on Tuesday. And colleges that were ranked high responded with customary boasting about their performance. The University of North Carolina at Charlotte bragged in a press release about being No. 4 in the rankings of online bachelor's degrees. Purdue University touted its No. 2 spot in graduate online engineering. And Lees-McRae College publicized that it was ranked 42nd in the U.S. News list of best online bachelor's programs for 2023, up 80 places from the college's 2022 ranking of 122nd.