You have /5 articles left.
Sign up for a free account or log in.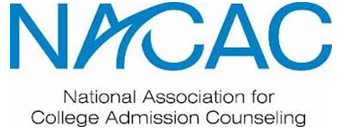 Labor Day is supposed to be the line of demarcation between summer and fall, the point at which vacation ends and real life returns. For those of us for whom school has already started, the holiday weekend is less an end to summer than an oasis before fall becomes hectic.
I started writing "Ethical College Admissions" nearly seven years ago, and for the five years before Inside Higher Ed started publishing the column, I took the summer off, assuming there would be neither readers nor anything to write about during the summer months. That assumption has proven to be misguided.
Last week there were at least three major news stories related to college admission. Lawyers for Robert Zangrillo, one of the parents indicted in the Operation Varsity Blues scandal, subpoenaed the University of Southern California seeking documents related to "special interest" admissions, a category that included his daughter Amber.
The College Board announced that it was abandoning, or perhaps rebranding, its controversial "adversity score."
And at the end of the week, the National Association for College Admission Counseling announced plans to remove three provisions from the Code of Ethics and Professional Practices introduced in 2017 as the next iteration of its long-standing Statement of Principles of Good Practice. The move is a good-faith effort to resolve a two-year investigation by the Antitrust Division of the Department of Justice into allegations that the CEPP provisions constitute restraint of trade for colleges seeking to recruit students. It is likely that the DOJ will seek a consent degree ordering NACAC to remove the provisions, and drawn-out litigation would be costly and potentially jeopardize the organization's health.
On Friday evening I received an email from a loyal "Ethical College Admissions" reader asking, "Will you write something to clarify for all of us?" I do so with some hesitancy.
I am hardly impartial, having served as president of NACAC. Like any organization, NACAC is far from perfect, but I have always found it to be an organization of professionals from both sides of the desk trying to do the right thing.
I was also a member of the steering committee that developed the CEPP, and I consider that document an example of NACAC at its best. NACAC brought together leaders representing all sectors of the profession and gave ample opportunity for the entire membership to weigh in, which is why the document was ultimately approved unanimously, something that happens rarely in NACAC. Although involved in drafting the CEPP, I have not been privy to subsequent discussions with the DOJ.
I am also not a lawyer, but rather an ethicist. I have a perspective but would never claim to have the only correct perspective. This column generally tries to identify and discuss the broader questions and principles underlying an issue, and that will be the focus here as well.
The antitrust investigation arose from an interpretation by DOJ attorneys that certain provisions in the CEPP serve to unfairly restrain colleges in recruitment and prevent students from paying less for college. I don't know if there was a complaint that triggered the inquiry.
What are the three provisions that NACAC is seeking to remove?
The first involves binding early-decision programs. The CEPP states that colleges should not offer incentives such as special housing or scholarships for early-decision applicants that are not available to all applicants. The broader principle is that students should be able to make a college decision free of coercion. The DOJ interprets that provision as impeding colleges' ability to compete for early-decision applicants and preventing students from getting the best deal.
The other two involve the prohibition on "poaching," or recruiting students who have already committed to another institution. The May 1 National Candidates' Reply date has historically been considered the end of the admissions process, although there are many colleges that are enrolling new students throughout the summer. It has been considered unethical to recruit students after they have committed to another college, but the DOJ sees that and a similar prohibition on recruiting as transfers students enrolled at another college as restricting competition.
So what are the broader issues? It has been said that the answer to every college admissions question is "It depends," and that may be the case here as well. How you interpret the evidence depends on your assumptions.
That becomes clear from studying a previous DOJ investigation into college admission practices nearly 30 years ago. In the early 1990s, the Department of Justice investigated the Overlap Group, which included the eight Ivies and the Massachusetts Institute of Technology. Dating back to the late 1950s, the Overlap Group had met each spring to compare and standardize financial aid offers for common applicants. Their justification was that a student should not choose where to go to college for purely economic reasons. The Department of Justice interpreted that practice as price fixing and ultimately won a court case against MIT after the Ivies agreed to a consent degree.
How does the Overlap Group case inform the present situation with NACAC? There is nothing in the CEPP as blatantly questionable as the Overlap practice of comparing and adjusting individual financial aid offers, but in both cases it is clear that the DOJ and the admissions profession have differing belief systems.
I have always operated on the belief that choosing a college is part of a larger journey of discernment and self-discovery. Just as the college experience can transform an individual's life, the college search should also be transformative. It is a decision that should be intensely personal, and as a result finding the right fit is the goal.
It is clear that the Department of Justice sees college choice as purely economic. NACAC may not be fixing prices, but its attempts to impose order and ethical behavior on colleges restrict them from freedom to recruit as they see fit. More importantly, the DOJ believes that those ethical standards don't protect students from manipulation and coercion but prevent them from paying less for college. If there is a villain in this situation, it is the uncontrolled long-term growth in the cost of higher education. Viewed from the economic lens, NACAC's ethical standards are seen as preventing students from paying less for college.
Even if one accepts the DOJ's premises, it is hard to see NACAC as some kind of cartel controlling college admissions. NACAC is a membership organization, and membership is voluntary. No one is forced to join or sign on to the code of ethics.
NACAC has been one of the few professional organizations that enforce their codes of ethics, although that's likely to change. The Admission Practices Committee actively investigates complaints about questionable recruiting and admission practices, but the reality is that most complaints are resolved without penalties. The harshest punishment an institution might receive is loss of the right to participate in NACAC-sponsored National College Fairs or attend the fall conference. There are plenty of colleges that choose not to participate in either of those, so it is hard to argue that either punishment would damage seriously a college's ability to enroll its class.
We are about to enter a new world with trepidation. College admission has always been a struggle between self-interest and the public interest, between being a business and being a profession. Just because the DOJ defines us as a business doesn't mean that we don't continue to have an ethical obligation to the public. If we allow the admissions process to deteriorate into a Wild West, we risk losing further public confidence and trust in what we do, both individually and collectively.