You have /5 articles left.
Sign up for a free account or log in.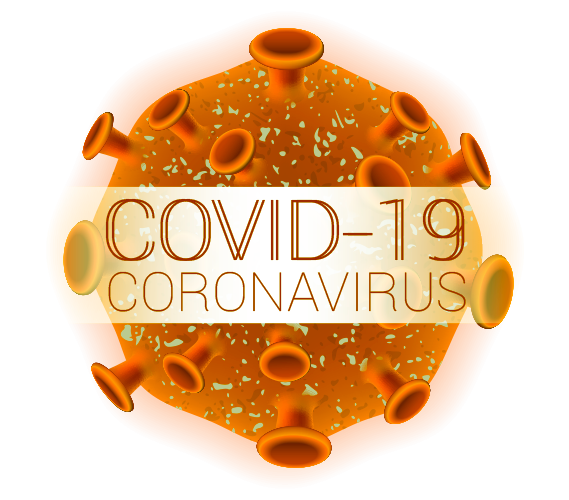 How will the coronavirus permanently change our way of life? Will we eventually watch sports on television with real fans in the stands rather than cardboard cutouts and crowd noise piped in? Will we be able to go out for a leisurely, intimate dinner? Will there come a day when we don't panic when someone without a mask coughs, and will we ever be comfortable going on a cruise?
We all feel COVID fatigue, but we should probably wait until the pandemic is in the rearview mirror before we start thinking about how it has permanently altered our way of life. Of course, the term "rearview mirror" brings to mind the scene in the movie Jurassic Park where the heroes are being chased by a Tyrannosaurus rex. When they look into the Jeep's mirror (side view, not rearview), the safety reminder "objects in mirror may be closer than they appear" takes on a new meaning. Is the virus one of those objects?
Speculation about how the coronavirus will change life as we know it began almost as soon as we became aware of the disease, and now it's come to the college admissions process as well. Last weekend I woke up on Sunday morning to find that two colleagues at school had already emailed me to make me aware of Frank Bruni's column in The New York Times, with the title "The Coronavirus May Change College Admission Forever."
Bruni often writes about college admission, including his book Where You Go Is Not Who You'll Be. Last week's column is based on conversations Bruni had with Jeff Selingo, whose book Who Gets In and Why: A Year Inside College Admissions is due to be released this week.
Selingo has been making the rounds promoting the book, in which he was given access to the admissions offices at Davidson College, Emory University and the University of Washington, and it is the most anticipated book about college admission that I can remember. Unfortunately its release will be overshadowed by Bob Woodward's new book, Rage, and that is understandable. I'm guessing that Chris Gruber at Davidson, John Latting at Emory and Phil Ballinger at UW have not provided Selingo with quotes comparable to what Woodward received from Donald Trump.
Bruni quotes Selingo as saying that "College admissions is never going to be the same," and he makes it clear that Selingo is referring to selective colleges and universities, as does most media coverage of college admission. That focus misses out on what I think will be the most significant change to the college admission landscape rendered by COVID-19 -- a widening chasm between rich and poor institutions.
I will be surprised if the nation's elite colleges suddenly become dramatically less selective and popular as a result of the pandemic. At the other end of the spectrum, I suspect there are many tuition-driven institutions, including good, venerable places, for which the economic impact of the coronavirus has put their survival at risk. Caught in the middle is a group of institutions trying to maintain the illusion of selectivity at a time when the marketplace may no longer allow them to do so.
The most consequential of the changes predicted by Selingo has to do with the importance placed on the SAT and ACT. That has been a popular topic among commentators, including me, as both testing agencies have struggled to deliver their products at a time when schools that also serve as test centers have been closed. The vast majority of colleges will be test optional for the coming admission cycle out of recognition of the difficulty students have had taking the tests, and some colleges have gone a step further, declaring themselves "test blind." So what happens once colleges and applicants experience a world without test scores? Selingo sees testing for admission "knocked off the pedestal permanently."
Selingo also told Bruni that he expects selective colleges with early-decision programs to fill more of their class through that route. I think he's right that they will try, but I'm not convinced that wary (and weary) consumers will find that game as seductive as it once was at a time when colleges can't guarantee an in-person college experience.
Greater use of early decision may serve some institutions well, but I wonder if it serves the profession and the public as well. There has always been a tension in college admission between institutional interest and the public interest, between seeking equity and rewarding privilege, and ED tends to benefit students who come from affluent families or have access to savvy college counseling.
There are already a number of elite private colleges that admit anywhere from 40 percent to two-thirds of their freshman classes through early decision. It's great for the institution, driving down admit rates and driving up yield rates. I'm far less convinced of the benefit for students.
I've always believed that there is a role for early decision in college admission for students with a clear first choice, but with colleges taking so many students early and regular admission rates two to four times lower, students who aspire to attend a highly selective institution almost have to use a "chip" early. Because students can't apply early to multiple places (with some exceptions for early action), that decision can be monumental. Applying early isn't necessarily advantageous, but applying regular is disadvantageous. Students may therefore have to make strategic choices earlier in the process, and that adds to a level of stress that is already unhealthy.
The third issue identified by Selingo is "application bloat," the pressure applicants feel to impress colleges with what Bruni refers to as "the flamboyant multiplicity of clubs, causes, hobbies, and other materials that students assemble and showcase." The pandemic has made that harder, and Selingo hopes that "some schools and some students will recognize the lunacy of this overkill."
I hope so as well. The pandemic has forced all of us to think about what is truly important, and that should be true of the college application process as well. For too long we have allowed students to believe that applying to college is about curating one's résumé, about the appearance of substance rather than substance itself. We have a chance to reset that, and I hope that colleges will speak out and make clear what they value in applicants --- and what they don't.
There is one other thing mentioned by Frank Bruni that will be interesting to watch. He wonders whether, at least in the short term, students will think about college from a practical view rather than an emotional one. He argues that "the pandemic has soured the romance."
Some may find that sad. I find it encouraging. One of the positive ways in which the pandemic could change college admission forever would be to shift focus to college as an experience rather than as a brand and to focus on the college search as a journey of self-discovery and discernment, where the journey is more important than the destination.