You have /5 articles left.
Sign up for a free account or log in.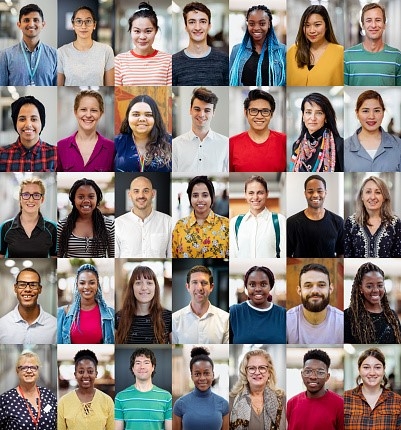 Before this summer, I confess I did not know much about college admissions. Sure, I had read about the admissions scandal, and I heard that admission rates at many institutions were much lower last year. I welcomed the news of test-optional colleges with a vague sense that standardized tests are flawed and disproportionately disadvantage some student populations. I had some sense that the first-year students who showed up in my introductory class in the fall worked very hard to get into Duke University.
And then my daughter became a rising high school senior. All of a sudden, the college admissions process became a slog, a contest, a complicated task. While I was expecting a joyful exploration of her options, she sees a steep hill of essay writing, teacher recommendations, test prep, and disappointment.
Lili herself admits to feeling anxious, not excited, about the admissions process. And I am quickly learning that there is a whole industry ready to help her. The College Board recently sent me an email about test prep options, followed closely by emails from local and national test prep firms. Lili is not a great tester, and went to a school free of standardized testing in elementary and middle schools. She just doesn't have the skills to thrive on a multiple choice test. Do we fork over a few thousand dollars to improve her ACT score a few points?
No.
A local college search professional charges about $6,000 to guide students through the process of developing the college "list", developing a "brag sheet" to include in the application, and writing the all-important Common App essay. I belatedly found a summer camp in Maine that promises to hone the student's essay in between canoe trips in a week, all for a few thousand dollars. Yet, I can't help shake the feeling that I could help her. For free! After all, I have graded thousands of college-level essays, and taught college writing for years.
But I'm her Mom, which somehow means I am not to be trusted in this way.
The Common App opened last week, and it looks pretty different than the college applications I filled out almost 30 years ago. In some ways, it reduces the workload for the student as they develop one set of application materials to send out to multiple colleges. The essay prompts have been announced, and you can tell they are just waiting to be answered by students with heroic stories. Teacher recommendations are required, which will be difficult for many high school seniors, who only knew their junior year teachers via Zoom and Canvas, and weren't able to develop the kind of relationships that support an excellent letter of recommendation.
The Common App feels like the 1040 does when you haven't organized all your tax forms. Not impossible exactly, but onerous.
We've been able to do a few campus tours on deserted college campuses this summer, and Lili has had flickers of excitement. But mostly, we are both finding this process to be way less fun than I, at least, hoped it would be.
It's also deepening my understanding of and my compassion for my own students, and the work they must have put into their own college applications. They are within the lucky 4.3 percent of applicants Duke admitted last year. Some of them likely had test prep/college search prep/essay prep tutors. Some of them likely had great high school teachers and counselors who helped with their applications.
And many of them probably have parents like me, struggling to understand how the admissions process became so hard, expensive, and stressful.
Over the next few months, Lili will finalize her college list, write her essays (I'm predicting without my help), assemble her materials, and re-take the ACT again (despite my advice). I'll stress about the deadlines and the FAFSA, and try to hold on to some semblance of hope that it will all work out for the best.
And I'll show up on the first day of my own class with much more empathy and a heartier welcome for my students, who somehow managed to meet all the requirements and deadlines (and withstood their parental involvement) to arrive on our campus, finally.