You have /5 articles left.
Sign up for a free account or log in.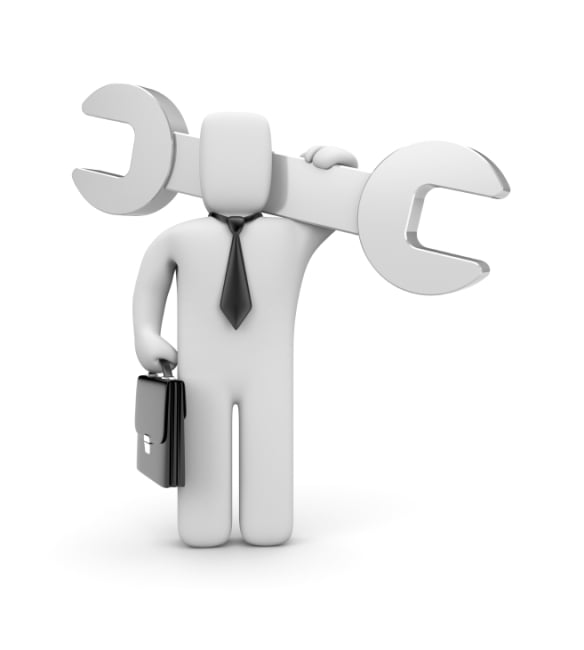 Whether you like it or not, if you want to exist in the professional world, you should have a solid LinkedIn profile. LinkedIn currently has over 400 million users, and 94 percent of recruiters use it to search, contact, vet and hire candidates. The link to your LinkedIn profile also shows up in the top three results when someone does a Google search for your name.
LinkedIn is useful for many aspects of your career: networking (which is not something that you do only when you are looking for a job), keeping up with your professional field, building and maintaining your online presence, and job searching. Hence, LinkedIn can essentially be your career-management tool. Once you have a solid profile (i.e., a good summary, relevant sections filled out, a professional picture and a customized URL), here's how you can leverage LinkedIn to manage your career.
Networking
Most people cringe when they hear the word "networking," and many academics feel it is a sort of sleazy thing you need to do when you are looking for a job. However, networking is about building relationships. It is simply one human talking with another human.
When it comes to meeting people and expanding your network, my mantra is that you never know. I'm in my current position thanks to someone I met 10 years before, and I am sure you have heard similar stories. Indeed, data shows that 70-80 percent of jobs are found through networking rather than applying online. While I wish you all that the odds may ever be in your favor, the numbers show that this is not the case. To top it off, recruiters (and 94 percent of them use LinkedIn) view people with more than 500 connections as successful people. After all, people say your network is your net worth. But before you start to invite people to connect with you to reach that magic number, remember: networking is about building relationships, and so connecting to someone on LinkedIn is not networking. LinkedIn can be however, a very useful tool to help you with building and maintaining your network.
Your network should include anyone with whom you feel comfortable talking. It can be your lab mates, classmates, boss, family, people you met at conferences, people you work with when you volunteer and so on. Please remember that you are connecting to human beings, so if you want to build or renew a relationship, don't send the generic invite, which will happen if you just click on the "connect" button (or if you use the app). Personalize the message! This means that you will first need to go to the person's profile and only then click "connect."
LinkedIn makes it easy for you to connect with the people you already know through certain search features (all of which are found under the My Network tab):
Add contacts. This feature gives LinkedIn temporary access to your email contacts and will indicate which your contacts are on LinkedIn.
People you may know. The LinkedIn recommendation engine surprised me multiple times with its accuracy suggesting people I might know. Give it a try; you may be pleasantly surprised, as well.
Find alumni. You can locate people you went to school with (undergrad or grad school), as well as filter them based on where they live, what they do and where they work. That can also be very useful when you are looking for a job and want to find alumni who work in companies of interest or in a function you would like to learn more about.
Part of expanding your network is connecting with people you don't know. Using the advanced people search can help you not only find people whom you would like to have informational interviews with but also identify companies that you might not be aware of. You can search using keywords and a variety of different criteria. Yet, just like with any search you perform, your results are only as good as your search, so you will need to invest some time to get the results you want.
When you find a person with whom you would like to connect, go to their profile and then click the connect button, as this will allow you to customize the message (and you can find excellent tips for how to craft this message here). I've had a great success rate this way and know postdoctoral fellows I work with have had similar results.
Now that you know how to actively find and connect with people, you should know what to do when it comes to accepting invitations. I often get asked: What should I do when someone I don't know invites me to connect? Should I accept an invitation from a recruiter?
If you want LinkedIn to be a useful tool, your connecting policy should be driven by your desire to 1) connect with people you would feel comfortable asking a favor from, and 2) connect with people you can vouch for when they ask you for a favor. Therefore, you should really only connect with people you have had at least a brief conversation with.
The only time you should accept invitations from people you don't know is when they actually wrote about why they are interested in connecting. Yes, this is a rather strict policy, but it goes back to the "your network is your net worth" saying. What would you do if someone you once randomly connected with asks you to recommend him for a position at your company? Would you say yes?
LinkedIn is making it increasingly easy for you to keep in touch with your network. It will tell you when someone has a work anniversary, new job and even a birthday. Again, don't just click "like" or send the generic congrats. Add a few personal words.
LinkedIn also allows you to be more intentional with your network maintenance. If you go to someone's profile, under "Relationships" you can add a reminder, for example, to contact Jane in one month and tell her how you followed the advice she gave you. You can also see a quick summary of any recent messages exchanged and when you connected.
Clearly, you don't have to keep up with each and every connection in your network, but you should stay in touch with those who are valuable and important to you. Under the "Relationships" tab, you can also add a note to remind yourself what a particular connection is interested in. So, for example, if John is really excited about out-of-the-box applications of the new genome editing tool CRISPR, then the next time you see an article about that topic, you can send it his way. In addition, an occasional "hello" or "happy holidays" is OK and serves as a simple way to keep in touch.
Job Searching
First, you should keep in mind that many of the jobs that are posted online are going to be filled internally. However, since companies pay more to post jobs on LinkedIn compared to other job boards, almost all positions on LinkedIn are those the company is looking to fill externally.
When it comes to the job ad itself, a benefit of LinkedIn is that you can immediately see how you are connected to either the job poster or to the company. This is where only connecting with people you know comes in handy. You should have no hesitations in contacting them to ask if they are familiar with the position or know the hiring manager so you can personally address your cover letter and the like. Further, you can also see how many applicants the position already had. Granted, the number is based on those who applied through the LinkedIn ad, but it can still allow you to assess the competition and might even help you with negotiating an offer. (For example, if they had a low number of applicants and made you an offer, you probably have some bargaining power.)
Moreover, when you are ready to start your job search, you should reach out to those in your network that might be able to help you and let them know you are on the market.
Another useful feature is using the saved job searches (either on the desktop version or the app). You can save up to 10 searches, and they can be for a specific company, title or geographical area.
Additionally, by following companies on LinkedIn you can learn about all their recent developments, what they care about and even recognize their hiring pace/trends. That can be a great resource when you are preparing for the interview. And the nice part is that LinkedIn will start suggesting companies for you to follow, which you might have not known or considered.
Keeping Up With Your Professional Field and Building Your Online Presence
In many fields, LinkedIn is often the first place people get their industry news. Beyond following companies to get the most recent news on your LinkedIn feed, you should also join groups. There are over two million groups, and LinkedIn recently made some changes to groups to favor the active ones.
Active groups can be a great resource to learn more about a certain topic or career path. Professional groups such as Medical Science Liaison/Medical Affairs Professionals or Medical Writers, or even groups of people sharing the same career aspiration, such as Ph.D. to Consulting or Careers Outside Academia, can provide you with information about current trends in the field and challenges the industry is facing. Or they can simply help you identify thought leaders in the field that you should connect with. Moreover, partaking in groups can help you build your online presence and establish your credibility and passion for a certain field or career path.
Another excellent way to build your name and credibility is to blog on LinkedIn. If you are thinking of starting a blog or would like to share your insights on a topic but don't want to set up a whole blog for it, consider LinkedIn. It is also a publishing platform where no technical skills are needed. And the best part is that you already have a built-in audience -- all your connections get a notification that you published a post, increasing your potential readership and reach significantly.
In summary, LinkedIn can be a good tool to help you with networking, job searching and boosting your online presence. You may have signed up because you felt you had to, but if you focus on building quality and meaningful relationships, great results will come your way.