You have /5 articles left.
Sign up for a free account or log in.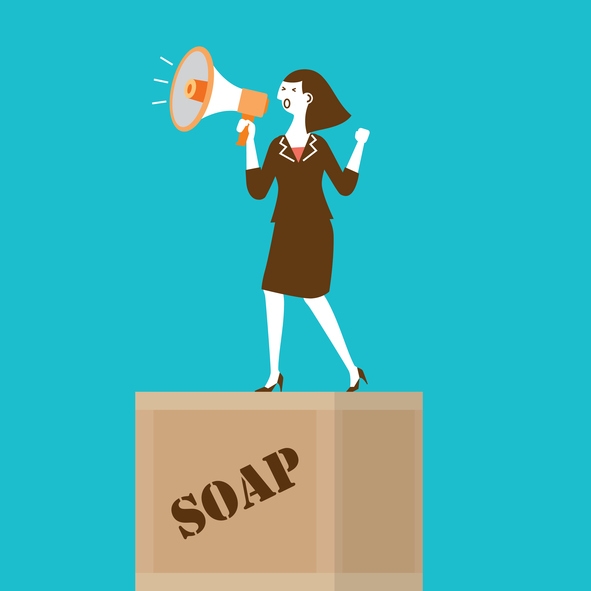 As a long-serving university president, Teri Linden has established her reputation as a leader who makes transparency and communication cornerstones of her approach to leadership. She has worked hard to improve the climate on her campus and has made clear that diversity and inclusion are her core values. A program she started to recruit underrepresented minorities has achieved record-setting results and national praise.
At the annual awarding of the Nobel Prize in Physics in Sweden, the winner gives an acceptance speech that includes clumsy and easily misinterpreted remarks suggesting that the underrepresentation of women physicists can be attributed to a lack of aptitude and opportunity, with Marie Curie and Maria Goeppert Mayer as exceptions not likely to be repeated. His remarks spark anger among female faculty members at universities around the world, including at Linden's intuition. A small group of faculty members show up at Linden's office and demand she disseminate a statement to all faculty, staff and students that condemns misogyny and commits to providing an additional $1 million in funding annually to support early-career female scientists.
Linden is sympathetic to the group and is committed to increasing representation of women in STEM disciplines, as all of her leadership actions to date have indicated. However, she and her leadership team do not readily have the budget flexibility to make additional investment; in fact, she believes that it is timely for her faculty to use the strength that has been assembled to seek and secure external funding. Linden knows the statement would quickly be shared with regional media, and she worries about other communities and constituents and their reaction to an off-cycle commitment of resources to one area.
She also recognizes that it's vital to use mass communication vehicles judiciously. Still, Linden knows that a statement from her would send a strong message against sexism. Her writer submits a draft that eloquently contradicts the claims of the new Nobel laureate, including relevant data. She wants to send it, and her management team encourages her to do so. But something tells her to pause.
Should Linden Send the Message?
Yes, if the statement meets some important criteria: Does the issue in question directly affect or impact her institution? Does it support and advance one or more of her key goals for the institution? Does it provide guidance for administrators across the institution as they make decisions at the local level?
Are there other methods of communication that more effectively reach the intended audience without alienating other readers? Is Linden willing to live with the unintended consequences, including inadvertently setting an expectation that she will send messages about any topic on which a person or group successfully lobbies her? Does she recognize that mass email messages are largely symbolic, insofar as many people on the campus do not actually open and read this form of communication?
No, if she wants to reserve the impact that a presidential message carries for only the very highest priorities, crucial matters of compliance or emergency messages. Every use of the presidential bully pulpit makes future uses less effective. Open rates for such messages often are dishearteningly low, and the more frequently leaders communicate, the less interested their stakeholders are to listen.
In a nutshell, mass messages from a university's leader are effective in the long term only if they are reserved for the highest possible uses. Responding to reasonable concerns and expectations from the faculty and other key communities is part of the role of a president. But there are multiple vehicles for such a response, and a mass email is only one of them.
As president, it's important to establish clear guidelines about when to speak out or not, and the vehicles through which that might best be accomplished in various circumstances. That way, you can ensure that your words maintain the most possible power and impact when they are most needed.