Immerse Yourself With Intention
Short, intense interactions with organizations where you might want to work can provide career insights, but how do you make the most of those experiences? Laura N. Schram shares four best practices.
iStock/monkeybusinessimages
Most graduate students do not have the luxury of time to devote to lots of career exploration activities that aren't directly relevant to their scholarly commitments (course work, dissertation writing, teaching and so on). The vast majority of graduate students can't take time off to pursue an internship opportunity, and the few who are able to do so might take advantage of such an opportunity just once in their graduate careers. Yet, as Paula Di Rita Wishart noted in her previous "Carpe Careers" column on job experience, an internship is not the only way to explore your career interests in an experiential way and to make professional connections.
You can accomplish that by immersing yourself for a relatively short period of time in a new professional context. In immersives, as we call them at Rackham Graduate School, students spend a day or two learning more about the workplaces, projects, research and other opportunities involved in a specific career context. Immersives give students the chance to network with and visit an organization of interest to them, as well as to engage in its work.
For example, our immersive students conduct practice teaching for the university teaching and learning center, write short grant reviews at our state humanities council, participate in the local community foundation's annual community meeting, or design a lesson plan for a university museum tour. Students typically participate in those experiences after they've narrowed their career interests a bit as a next step beyond informational interviewing. Or they use them as an opportunity to just dive in and explore something that piques their interest to see if it's a good fit with their career values, interests and skills.
Similarly, after an exciting informational interview, you might want to engage in some kind of activity at an organization -- to participate in or even contribute to a community event, to provide advice or analysis on a specific project that intrigued you, or to attend a public advisory board meeting to see how an organization runs. You do not need a structured program to do this, and we frequently encourage students who have an organization they've already connected with in mind to design their own immersive.
That said, engaging in something like an immersive for several hours or even a day does not necessarily mean you'll learn from the experience. Those of you who teach will know this from your experience as an instructor. You design a great active learning activity for your students, only to find when you assess their learning at the end of class that some of the students still didn't get it. Maybe they didn't do the reading, they didn't have some essential prior knowledge, they were distracted, or they were unmotivated and passively engaged in the activity. Whatever the reason, experience doesn't always translate to learning.
For example, after spending a half day at a museum to learn more about museum research careers, one of our earliest immersive participants confided in me that she didn't get the most out of the time she had there and felt it was a missed opportunity. What was missing?
As someone who has been shepherding students through these experiences for several years now, I would like to share four best practices I've learned to immerse yourself most productively so that you leave such experiences with greater career clarity and ideas about your next steps.
Engage Actively
If you want to go beyond the information you can gain from an informational interview, you need to do more than observe passively or ask questions. Students often fall back on shadowing to learn more about a job, and there's nothing wrong with that. But what task can you complete during a brief shadowing experience to get a firsthand sense of the skills needed for this work? You should offer to take on a concrete assignment for a specific project or activity, such as analyzing data or text, designing something, conducting topic research, or facilitating a small piece of a larger event.
Meet a Need
Of course, in your own career development, your primary goal is to gain marketable experience and clarity on your professional goals. However, a successful immersive typically results when a student thinks beyond their own professional needs and designs a mutually beneficial experience with an organization or a professional mentor. In our most impactful immersives, a student identifies a need that an organization has and contributes her expertise to meet that need. Organizations will be much more likely to let you sit in on an important meeting, volunteer at an exciting event or have access to information on an emerging project if you can contribute to their organizational goals and needs. As you think about where you might want to explore and engage in a short-term professional experience, ask yourself, "What distinct skills can I contribute that will meet this organization's needs?"
Prepare
The student I mentioned earlier who didn't get the most out of her museum visit confessed to me that she just didn't prepare. She didn't research the organizational mission, she didn't read the staff biographical profiles online, she didn't think about whom she wanted to meet with individually while she was there and she didn't investigate what museum research typically involves. You don't need to invest a ton of time in preparing -- remember, the goal here is to gain a bit of experience in a field that piques your interest yet not spend significant time away from your scholarly work. But you should set aside one hour to apply your well-honed research skills to prepare for the experience so that you make the most out of the short time you have at an organization. Prepare questions, research the organization's mission and staff, and read at least one relevant article about the field or organization.
Reflect on What You Learned
Just as preparation before an experience will help you to get the most out of immersing yourself, reflection afterward is extremely important in identifying lessons learned and next steps. Perhaps the experience crystallized an important insight for you, or you discovered an important skill that is required for the work that you need to develop further. You may even have discovered that the organization was not a good fit for some reason, in which case it is valuable to think through why and what that means for your interests going forward. Pick up your journal or open up your individual development plan -- wherever you are tracking notes or thoughts on your own career development -- and set aside time to reflect on the following questions:
What stands out to you from your experience, and why is that important for your career clarity?
What benefits did you gain (values engaged, skills acquired, knowledge learned) as a result of this experience?
What do you see as your next step(s)?
Even better, I'd encourage you to process these questions together with a graduate career counselor, a professional mentor or a trusted peer to integrate the experience into your broader career development.
Immersives are an excellent way to get a taste of a career area that intrigues you. If you apply these four best practices, you will set yourself up to get the most out of the experience and make progress in your career exploration process.
Bio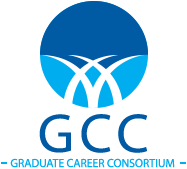 Laura N. Schram is director of professional and academic development at the Rackham Graduate School at the University of Michigan, where she coordinates the Mellon Public Humanities programs to expand and reimagine doctoral training in the humanities. She is a member of the Graduate Career Consortium -- an organization providing a national voice for graduate-level career and professional development leaders.
You may also be interested in...
Opinions on Inside Higher Ed
Inside Higher Ed's Blog U