Career Support Beyond the Career Center
Katharyn L. Stober describes some helpful resources on your campus that you may be overlooking.
First, a word to any current graduate students reading this: visit your campus career center and sit down to chat with your career adviser. Do not wait until the month before you graduate. Do not wait until your résumé is "ready" or "good enough" for another human being to see. Do not wait until you know exactly what you want to do with your life. Go now.
Good. Now that that's out of the way, I'd like to promote other campus services and resources you should use to enhance your career search. The career center promotes other offices on campus? Yes! Because believe it or not, visiting those other offices before or in tandem with your visit to career services can enhance your career exploration experience and make your job search more productive.
In addition to your career center, you should also develop a relationship with:
Counseling center. I work with many students at the career center who bring in their résumés or seek advice for the job search process, and it becomes apparent very quickly that their résumé or interview skills are not the roadblock. After delving a bit deeper, I may suspect that a student may be sabotaging their interviews because they're scared of graduating and leaving the security of their program and identity as graduate student. Or perhaps they are worried that they will choose the "wrong" career path and be unhappy, so they waffle around and delay making any kinds of career decisions at all. My ability to assist all these students is limited, so I refer them to the outstanding counselors at our student counseling services.
I recommend that all students, at every stage of their career exploration and job search, visit the counseling center on their campus. Building a relationship with a counselor can assist you in managing stress and expectations as well as tackling any unexplored issues that may be stalling or sabotaging your search.
Writing center. Your career advisers are happy to assist with building your résumé to reflect your best self, but your campus writing center can help you maximize your action verbs, proofread for grammar errors and professionalize your syntax. I refer all of my international students to our writing center for assistance with their written documents. You should also consider exploring other services that the writing center may offer. Ours not only assists students with written documents but can also help with verbal presentations. So if you have a job talk or teaching demonstration as part of your interview, consult with your campus writing center for feedback on your oral communication skills.
Financial aid/money education center. Many of the graduate students with whom I've worked at the career center have never had a full-time job before. They do not have a retirement or long-term savings account. They live paycheck to paycheck and have become accustomed to a very limited budget. The prospect of doubling (sometimes tripling) their current salary when they become employed can be daunting.
If you are one of these students, you often must deal with new types of financial questions. How much should you invest? How do you know what your monthly budget for rent should be when moving to a new city? While the career center can assist you in salary negotiation strategies, your institution's money education center or financial aid office can assist you to draft a budget for your new city, determine investment strategies and calculate a reasonable schedule to pay off your student loans.
Teaching center. Oral presentation skills, the ability to communicate complex topics to nonexperts and an aptitude for building relationships with others are all highly sought after skills by most employers. Even if your desired career path does not include teaching, you will be a more competitive candidate if you can demonstrate your ability to communicate with colleagues at all levels in your new company. Can you explain your technical role to an HR manager? A client? The CEO? If your campus has a teaching center or offers certificates or courses in college teaching, take advantage of these! The skills you gain will assist you in nonteaching careers.
Academic success center. Another candidate employers seek is the lifelong learner. If you are subjecting yourself to a Ph.D. program, chances are you enjoy learning. The academic success center on your campus can assist you in developing note-taking strategies, planning out project timelines and assessing your learning style (visual, aural, physical and so forth). These resources are not only for undergrads or those struggling in their classes.
I did not realize I was a physical learner until halfway through my Ph.D. program, but that changed the trajectory of my course. Rather than trying to edit chapter drafts or grade papers while sitting at my computer, I began printing them, clipping them to a clipboard and pacing the room while I edited. My productivity increased, and I was able to wrangle my dissertation back on track. When I began my job at the career center, knowing that I'm a physical learner, I petitioned my supervisor for a standing desk. The skills you gain from working with the academic success center can assist you in maximizing your productivity -- not only during your graduate program but also throughout your career.
Recreation center. Use your institution's gym or join one close to where you live. I cannot emphasize this enough. Not only because you're probably paying for it already as part of your student fees, but because regular exercise will help you alleviate the depression, stress and anxiety that often accompany the final-year perfect storm of trying to finish your dissertation and search for jobs simultaneously.
There is no right way or time to exercise. I'm a group class person. After a day spent quietly inside my own head, I need the camaraderie and social aspects of being around other people. But you may prefer to exercise alone or participate in a soft, gentle yoga class at 6 a.m. rather than a cardio-cycle rave party in the evening. Find blocks of time each week to get out of your overworked brain and exhaust your body. You will sleep better and be more productive during your work time.
At least one off-campus volunteer or social club. Join as least one club or volunteer organization off the campus. If you live in a large city, that can be a local alumni group from your undergrad institution or a young professional organization. If you're living in a college town with not as many social opportunities, check out the local nonprofits for volunteer opportunities. If you are a parent, become active in your kid's school's PTA. If your faith is important to you, find a local church, mosque or synagogue that fits your style and volunteer your time there.
Having a few non-dissertation-related projects to focus on will help you to maintain your emotional health during your dissertation as well as to meet people and build a network outside your department. You never know where job leads may appear, so make every effort to get off your campus and mingle with the locals!
Bio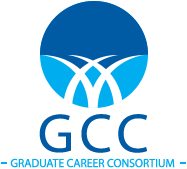 Katharyn L. Stober is the associate director for graduate student services at the Texas A&M University Career Center and a member of the Graduate Career Consortium -- an organization providing a national voice for graduate-level career and professional development leaders.
You may also be interested in...
Opinions on Inside Higher Ed
Inside Higher Ed's Blog U