You have /5 articles left.
Sign up for a free account or log in.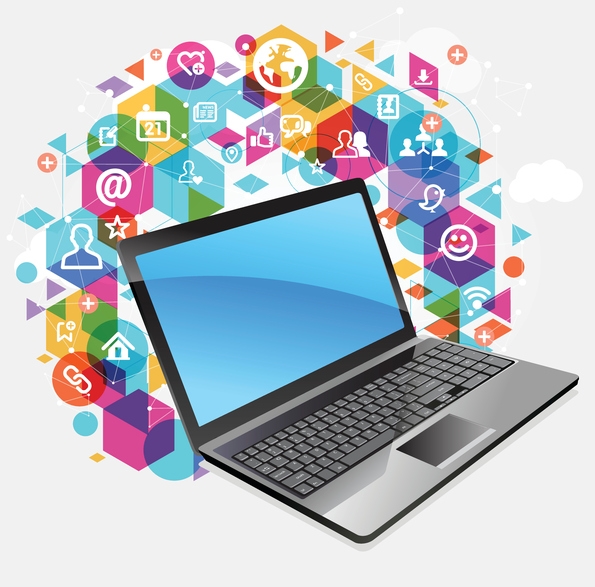 With a few clicks, people can find information about us even before the first meeting. Having an online presence is not a requirement for advancement in academe, but if you are a recent Ph.D. or a postdoc on the job market, having a defined, well-maintained online presence will help you make a good first impression and allow people to know your expertise and connect with you. It also gives you an opportunity to establish your professional network and communicate about your research and accomplishments.
In short, it's important to have a curated online presence that reflects what you do professionally and lets you control what others see about you. This article will focus primarily on creating a website and a LinkedIn profile.
Determining the specific purpose of having an online presence and the audience you want to target will help you decide the best tools for communication. It is also best to separate your professional world from your personal life on any of the online platforms you choose.
Also, remember you should first do no harm. If your purpose for having a social media or online presence is for networking and professional growth, then be careful about your tone and choice of words, as well as any typos or grammatical errors.
If your goal is to have a one-shot landing space for your research, teaching, outreach and other related professional activities, a dynamic website would be a good place to start. Having your own website will give you a platform to present a detailed version of your experiences and achievements. It is now easy with freely available tools to create a basic functional site. Many providers, such as WordPress, Wix and Squarespace, have user-friendly templates to help you get started. You can also decide to have your own domain name with a nominal payment.
A website will allow you to post pictures, conference updates, news about yourself, teaching testimonials, outreach activities and leadership activities, and also to incorporate social media or blog links. In addition, you can use your website as a landing pad to link to your research activities through such products as Impact Story, Figshare, Google Scholar, ORCID and ResearchGate.
But while a website can help you list and collect all your activities and achievements on one platform, it does not necessarily connect you with other professionals in your field. For that purpose, LinkedIn has emerged as a valuable tool.
Many postdocs, faculty members and administrators in higher education have already created LinkedIn profiles -- and you may be among them. But have you created your profile to maximize the impact it can have? Make sure that it is as up to date as possible as you enter the job market. Profiles that do not have a photograph are less likely to be read, so have a recent professional head shot with your face showing clearly and filling the space allocated for your profile picture.
You'll find a number of choices for section headings, so select those that fit you well and also matter to the people in the jobs that you are interested in. For instance, if you have done science outreach through your department or student association and are now interested in positions that involve such outreach, make sure you highlight that experience and obtain recommendations from the individuals with whom you worked.
LinkedIn allows you to customize your URL to include your name. That can help increase traffic to your profile. A summary statement about your expertise and field of research, with some key search terms, can also set your profile apart and increase traffic.
LinkedIn gives you a chance to be part of online discussions among people from your alma mater, professional societies and other professional groups and to share information and resources that will be helpful for you and your colleagues. And working on your profile can also get you thinking and identifying goals to prepare for your next career transition.
Apart from these tools and products for creating and maintaining an online presence, some graduate students have used social media tools such as Twitter, YouTube, Instagram and Facebook to become more visible and have a greater influence in their professional circles. If you are inclined toward using social media, understand your audience and evaluate the content you want to share. Such tools are especially relevant for people who are considering science communication, administration and teaching. You can engage with your audiences more effectively and share the broader impacts of your research, or provide commentary about an event or conference that you are attending. You can also direct people through social media to materials and information on your website.
A common challenge of social media engagement is spending too much time over it, so make sure you don't become too caught up in it. You can also find yourself getting into arguments and being misinterpreted. So be careful and use best practices while enjoying the spotlight. You will have to respond to comments and feedback without emotions, objectively and with facts and evidence. Not responding instantly when one is upset, but instead taking time to think and craft an appropriate response, will be a skill to build for creating a positive image using social media.
Finally, I advise you to start creating and maintaining an online presence well before you need it for a job search. The best approach is nurture it in advance so it can speak for you when you need it during a career transition.
More from Seeking a Faculty Job