You have /5 articles left.
Sign up for a free account or log in.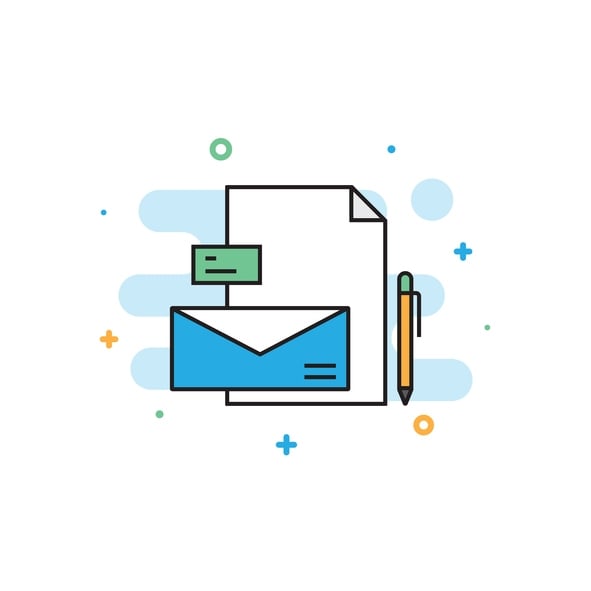 While specific styles of résumés can reflect different career fields and industries, the cover letter offers a much less structured document, and so often leads to much more confusion among job seekers. You will no doubt get different advice from everyone you ask about cover letters for jobs beyond faculty roles, and what I discuss here will certainly add to that cacophony of recommendations.
But having read a frighteningly enormous number of cover letters in my role as a career adviser, my advice comes from a certain amount of experience. That experience can be divided into positive situations, where the letters were interesting to read, and neutral-to-negative ones, where the letters were readable but not very engaging. When you are thinking of your cover letters, the description of "readable" should be the absolute minimum outcome that you aim to achieve. Ideally, your letter will be interesting, engaging, unique, positive, energetic, relevant and optimistic. That's a lot to achieve in one page!
The first question to ask yourself is what is the purpose of a cover letter? If you have already created a customized résumé for the job you are applying to (and this is essential), then you have already highlighted your relevant skills. You don't just want to provide exactly the same information again in your cover letter. Reading such information twice doesn't make it any more impactful but can definitely make it less interesting. Used strategically, the cover letter gives you an opportunity to highlight some of the best parts of your résumé in a slightly different way, and with the goal of explaining why you're the right person for the job, why your experiences are relevant, and why you want to use your skills and knowledge in this new role at this new organization.
The answers to these questions are not punchy bullet points. Instead, they need to be slightly more narrative in their form. When you use more narrative formats, you can start taking some storytelling approaches to engage the reader. The benefit of telling stories is that you don't just have to state empirically what happened -- which is what the bullet point in the résumé does -- but you can also talk about the broader impacts of the experience. That includes what you learned from it, how it made you feel, why you sought it out, what was so surprising about it, why is was challenging and so on. Those perspectives are distinctly yours, which makes them interesting to the reader, who won't have read them in 100 other cover letters. And they can help make your letter more energetic by bringing in action-based emotional states. People remember stories more than they remember generic statements that you have important skills.
Let's cover the basic structure of a one-page cover letter that I tend to recommend. To make it easier to consider, we can break it down into three separate sections.
First paragraph/opening. Make a clear statement of intent at the start to help the reader put the letter into context. That means avoiding statements such as: "I am writing to possibly explore the opportunity to be so honored to be interested in applying for the position of …" Instead, a more direct approach might be: "I am applying for the position of X that was advertised on your website."
You can add to that, of course, but be direct. The rest of the first paragraph should be present a takeaway conclusion about yourself. Yes, you can start your letter with a conclusion. That means that the reader immediately knows you have something that they want and makes them more likely to read the rest of the letter to find out more. If you are going to start off with a conclusion, though, make sure that it is relevant to your reader by summarizing what they are likely to care about the most. Take a look at this introduction sentence and see if you can identify what some of the key takeaways are -- and thus what some of the job requirements might have been:
With eight years of experience managing multistep data collection projects in academic and industry settings, and an ability to establish and maintain relationships with clients, stakeholders and international collaborators, I am excited to bring my creativity and structured approach to this data analyst role.
Middle paragraphs. Once you have made a conclusion statement in the introduction (I know, it sounds a little weird!), the main part of the letter should expand on those themes. You don't have to go through all of your experiences from the résumé; rather, you will want to highlight the best parts. Everything in your cover letter should be echoed by something in your résumé, but not everything in your résumé needs to be mentioned in your cover letter. And if you are wondering why you can't just customize your cover letter and send a standard résumé as part of your application, just remember that not everyone will read a cover letter. You want them to, but you cannot make them!
The main body of your letter will contain good illustrations of your relevant skills in action, all wrapped up in a narrative form that includes just a sprinkling of drama. Here is an example of a story without much drama:
As a project leader in the student health-care consulting group, I oversaw a team of three students and completed an extensive market analysis of the medical device field to determine a suitable pricing model for a wearable device developed by the client.
None of this is bad information; it is just not that engaging. It would be much better as a bullet point in a résumé. And if it were already a bullet in the résumé, it should not just be repeated in the cover letter. Here is an alternative version with a little more drama.
When I was serving as a project leader in the student consulting group, my team had engaged with a client seeking market access information for a new wearable device. We faced two immediate challenges with this work: the device was unique with few comparable products, and this was the first consulting experience for half of our four-member team. In thinking about the project, I saw their lack of experience as a possible advantage and took the opportunity to encourage the two new team members to think creatively about comparable products in the medical space and beyond. In two brainstorming sessions, we successfully generated sufficient data for our market analysis. I found it really satisfying to see how well the new members complemented and then learned from our more practiced approach.
This is not just a statement of what was done; it illustrates how you approached the assignment. Every project you have been involved with has presented its own distinct challenges. If you can state what those were, and talk about how you have used skills and abilities relevant to the job to which you're applying to overcome them, then you have the basis for good examples. Concepts that you can touch on in a cover letter that are hard to highlight in a résumé include:
learning from an experience that went well or badly;
combining experiences from two separate roles you have had (that might be separated by years on a résumé) to show how you solved a problem;
explaining why you did something, not just that you did it; and
demonstrating passion, or enjoying or being excited about something.
Final paragraph. Once you have given some examples to illustrate the themes highlighted in the first paragraph, you can move to the final one. Here you might want to answer the questions "Why do you want this job?" and "Why do you want to work here?" The answers to those questions should flow nicely from the examples you have been giving.
In all these projects, I have found myself most engaged when I have been able to bridge disciplines and draw upon my relationship-building skills to establish productive collaborations. I would enjoy the opportunity to liaise between the marketing and science teams in this project coordinator role, and that would make exceptional use of my lab research skills and creative mind-set. I have spoken with three alumni from my university who work at your institution, and each has highlighted the mentoring program for junior staff as wonderfully helpful for their own professional development. I have been fortunate to have strong mentors in my current lab, which has certainly helped me progress in my research, and I am very excited about learning from the experience of senior staff through this program.
The more you know about an organization, and the role itself, the easier it will be to come up with an authentic answer to the "why this job?" and "why this company?" questions.
There is no perfect cover letter, and different approaches can be just as effective. After all, different people will read each letter, and they have their own ideas about good and bad ones. But I hope you can apply some of these suggestions when composing your next cover letter -- and uncover just a hint of drama as you successfully describe your exceptional skills, knowledge and experiences.