You have /5 articles left.
Sign up for a free account or log in.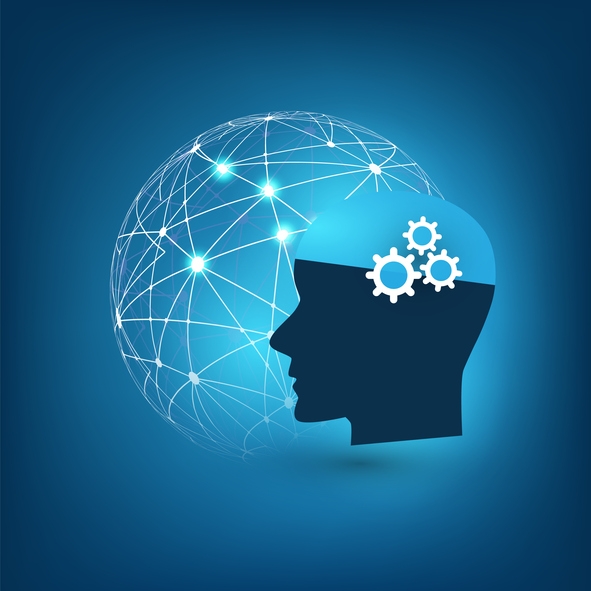 The nonprofit sector requires an entrepreneurial spirit and long-term vision -- elements that early career scientists aren't typically trained in while in academe. One obstacle they may have in developing such skills is the expectation to produce results and publish papers, leaving bigger-picture aspects to their mentor.
We encourage early career scientists to take on leadership roles and to seek opportunities that will better prepare them to benefit society with their talents beyond the bench. Within Future of Research, we seek to lead by example of leadership and service, as an organization created specifically by and for early career scientists.
The Many Hats of Nonprofit Leaders 
For those interested in this career path, the good news is that some skills acquired in academe can translate into nonprofits. They include being organized, professional and dependable, and working efficiently in a team structure, among others.
However, many aspects of working in a nonprofit organization are learned as you go, partly because the nonprofit world is one in which things are constantly changing, and particular roles within a nonprofit may require shifting priorities more often than others. A leadership role in a nonprofit organization will carry a lot of responsibility and necessitate a great deal of accountability. It will also require autonomy, in that you will need to set your own deadlines, as well as prioritize and finalize tasks by those deadlines. You will also need to devise innovative and efficient ways to accomplish your daily tasks while thinking about the bigger picture of your work. Having a strong team to consult on important matters as the organization grows is crucial for any organization, and in particular for former academics who hadn't previously been trained in running an independent organization.
Gary McDowell, a former postdoc who has served as the executive director of Future of Research since 2016, admitted about his role: "One of the greatest challenges I found was having to switch frequently from being down in the weeds digging through data about researchers to having to articulate the big picture and grand visions of what it is we are trying to achieve." He continued, "As an academic, you are often so focused on your area of expertise that you aren't relating that to the larger context of the problem you are working on."
Personal Reflections on Nonprofits
In large part, academe doesn't train early career scientists to lead nonprofit organizations. This is in spite of the fact that, at its core, leading such an organization requires similar skills to running a laboratory. Depending on your role in the organization, you might be involved in a variety of activities during the day, requiring a shift in priorities and being both on top of your work and aware of the latest trends in your field at the same time.
I want to tell a personal story, because I think it is beneficial for illustrating potential roles that early career scientists can have within nonprofits. When I first joined Future of Research as a volunteer policy activist, I was involved in data collection and publication, and presenting our research in talks and posters. That role was still fairly similar to an academic position, but required me to pay attention to details on, and attract interest in, a different kind of research than I had ever done before. I was also able to do a lot of outreach at national meetings, and spread the word about our organization to other groups.
Subsequently, I was elected to the Board of Directors, where I participated in strategic decisions on the direction of the organization.
That step required me to think more broadly about where my research fit into the bigger picture of the organization, and allowed me to work together with a number of individuals on multiple workstreams to carry the organization forward. Currently, I am the associate director of fundraising and strategic initiatives, a position that allows me to design plans and strategies for fundraising, prepare materials for donations and grants, and attend events to network with potential funders. This work has again challenged me in an area where I had no training prior to this position. It has been extremely motivating to be the person at the forefront of our organization thinking about how Future of Research can grow in capacity and maintain sustainability moving forward.
Having had multiple roles with Future of Research has given me a comprehensive idea of what nonprofits experience internally as they grow, and it has been an extremely fulfilling endeavor. In addition to getting the "real world" experience of what it's like to be a leader in a nonprofit organization, I am also lucky enough to be working on a topic that I am very passionate about. I hope that early career scientists who are reading this piece and thinking about a nonprofit career path will also have the opportunity to find and pursue such a passion. This career path does come with risks, but the rewards far outweigh them. Personally, the ability to influence the research enterprise and contribute something valuable to society, while empowering the next generation, is a very rewarding way to spend my day.
For those who want to pursue the nonprofit career path, I would advise that you take advantage of every opportunity that comes your way to learn new skills beyond the bench. Attend events in order to network with individuals in other nonprofits, take courses and organize events around your research that can teach you these skills, and, if given the opportunity, volunteer with a nonprofit organization to determine whether this is a career direction you might want to pursue.
A Day in the Life of a Nonprofit Leader
As a leader, the mission of your nonprofit organization should be the driver of both your short-term and long-term pursuits. That means you might at times have to settle for lower pay, especially in the very beginning until the organization is up and running. You may also have unusual working hours, or work from home instead of an office -- which is an advantage if you enjoy setting your own schedule, but can also feel isolating at times if working remotely as part of a team. 
Being a leader in the organization that you have built can be both daunting and exciting at the same time. Every nonprofit leader is bound to have moments of uncertainty. You may at times doubt your leadership abilities and whether you are the best person for the job. But having a strong team to back you up -- and challenge your views in a constructive way -- can be a great learning experience, and one that will restore your faith in yourself and ensure that you are moving the organization forward in the right direction. And being able to establish your organization as an expert in a particular area, while demonstrating your value for the population that you serve, can make this an incredibly satisfying career path.
In the end, being part of a nonprofit organization in any capacity can be a life-changing experience that will make you both question and reaffirm your deepest values, while exposing you to new experiences that you may not have had otherwise. Along the way, you may network with people in other areas who can propel your organization's mission and your own career forward. If you are lucky enough to find a cause that you are passionate about and pursue a nonprofit career around that cause, you will gain so much more from the world than what you give, and you will be able to make a difference. I see no greater joy than that, and having a fulfilling career that gives you joy day in and day out should be your main driver as an early career scientist who is looking for nonacademic career options.