You have /5 articles left.
Sign up for a free account or log in.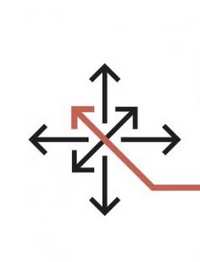 The need to demonstrate the value of higher education is growing. Stakeholders -- including prospective students and their families, elected officials, funding agencies, employers, and the public at large -- are becoming increasingly focused on measuring impact and basing decisions on concrete indicators.
The work of the faculty at a college or university -- where knowledge is prized, pursued and shared -- is central to higher education's value proposition. Therefore, how faculty work is defined, measured, assessed and recognized is key to ensuring higher education's continued vibrancy and relevance. At the majority of academic institutions, faculty work consists of three core elements: teaching, research and service.
Most institutions have developed an approach to measuring the impact of teaching. Similarly, many of our fellow research-focused institutions have effective means to assess their own faculty's research efforts and to demonstrate the impact of that research on people outside academe. In both teaching and research, indicators of quality and quantity of outcomes are emerging and, in some cases, are well established. Arguments about the validity and relevance of some measures continue, but the idea that those inside and outside higher education institutions can assess how well we do in teaching and research is fairly well established.
What about service?
Service in the academy -- both formal and informal, and across all academic disciplines -- is labor that can be difficult to define and quantify. Thus, traditionally, higher education has been uncertain how to evaluate and value service, which compounds the challenges of appropriately valuing and rewarding it.
Yet most faculty members are engaged in some form of service. At our institution, as at many others, faculty service constitutes a considerable part of the work that is evaluated for promotion and tenure. But does such work really count? If yes, does it carry the same weight for everyone? Is there a standard or rubric we can use?
Faculty service has impact. It certainly has impact on the communities for which the service is performed -- whether it is service to the institution, such as participation on committees; to the community, such as conducting outreach or serving on a task force; or to one's discipline, such as professional memberships and journal editorships. The fact that faculty members are also citizens of the communities they serve makes the word "engagement" a more apt -- and accurate- -- term for such efforts than "service."
Engagement for a purpose -- to support an engaged and engaging learning environment with the cultural underpinnings that the environment needs -- might be a central reason for service. If so, it may be possible to articulate intuitional goals around engagement and even begin to identify, as we have done with teaching and research, relevant outcomes that are important to examine. Doing so could better enable the accurate assessment of the value of engagement outcomes relative to the time and effort that our faculty colleagues invest in such activities.
As with other parts of faculty roles, engagement can also have an effect on other high-priority faculty work. Engagement can positively impact teaching and research by becoming an integral part of those endeavors. It can also impact teaching and research negatively, as time spent on it may detract from time spent on teaching and research.
Studies have shown that women and underrepresented minorities are often asked to take on substantially more service than their colleagues, with little recognition of the immutable limits of hours in a day, thus leaving less time for other faculty responsibilities. Many of our faculty colleagues also take on informal engagement roles as mentors and advisers to students of color, for example. Therefore, how engagement efforts are distributed and recognized can even more negatively impact the careers of women and underrepresented minorities than those of their colleagues.
That faculty engagement takes so many forms and is often not assigned or valued equitably is among the reasons why Lehigh University has chosen to host a national conversation on transforming the culture of faculty service -- or faculty engagement-- in higher education. Lehigh's Office of the Provost and the Office of Diversity, Inclusion and Equity are partnering to host a National Summit on Nov. 6-8 to explore the definition, value and effectiveness of faculty service. We hope that in doing so, we can also contribute to strategies to address equity in faculty workloads and rewards, as well as the effective integration of this work into the assessment of the range of responsibilities for faculty members.
This conversation is an important opportunity for presidents, provosts, chief academic officers and key academic decision makers like deans and chairs -- as well as a diverse spectrum of thought leaders representing scholars in higher education, research funding agencies and disciplinary professional societies -- to take a dive deep into a question: Is valuing faculty service truly part of the equation at our institutions? If it is, what do great faculty engagement and recognition of faculty who contribute to that engagement look like? If most of us are not really valuing faculty engagement but want the outcomes that engagement can provide, how can we change that?
We do not have all the answers. We are eager to provide a platform for institutions that, like us, are grappling with how to achieve excellence and equity in faculty service and engagement, while recognizing many of our external constituents are focused on teaching and research outcomes. Some engagement efforts may be key enablers for teaching and research success, and some may stand on their own as significant outcomes valued by those outside the university.
The summit is designed to be a necessary early step for higher education leaders to gain the tools to transform the culture of faculty service and engagement at our institutions. The conversation will and must be ongoing.
The pursuit of excellence is embedded in so much of what we in the academy do. Such a pursuit has long been an integral goal in teaching and research. It is time now for us to gain a better understanding of evidence-based strategies that support and value effective, equitable, transparent and excellent service and engagement -- a significant, but often overlooked, component of faculty work.