Collaboration as Career Value
Knowing and articulating your approach to working with others can be an asset on the job market, writes Joseph Stanhope Cialdella.
(Istockphoto.com/anarii kalenskyi)
Employers frequently list collaboration and teamwork among the top competencies they value. More graduate programs are also thinking about how to better integrate collaboration and project-based learning into their curricula, especially for doctoral programs.
While public history programs and organizations like Imagining America, for example, have long been teaching students how to share authority and implement partnership-based endeavors, many more are transforming today to better integrate collaborative practice. The University of Iowa's Humanities for the Public Good and City University of New York's Publics Lab are just two examples of institutions thinking broadly about more innovative and collaborative approaches to graduate education. The University of Michigan's Humanities Collaboratory is also working to amplify the scope and reach of humanities scholarship through collaborative projects.
As collaboration continues to evolve as a way of operating for graduate programs and employers, you should think carefully about how you can work with others and consider the values around collaboration that you might bring to your career. Collaborative work takes on many different forms, depending on your field, organization and position. From brief transactional exchanges to deeply partnering with communities to advance shared interests and social change, the variety of ways we can choose to work with one another makes collaboration more than a skill or a competency -- it's a necessity.
Your approach to collaboration can also be a distinct value you bring to an evolving job market. Previous posts for "Carpe Careers" have illustrated how important it is to seek out opportunities to do collaborative work, especially in the humanities, as a way to broaden your career options. You should be able to discuss how you approach collaboration with your future employers and partners. It is also worth asking yourself, "What kind of collaboration am I interested in doing? And what is my approach to collaboration?" Whether you have had positive, negative or neutral experiences working with others in the past, thinking intentionally about collaboration during your time in graduate school and beyond can help you articulate how you will go about making contributions to projects that are larger than yourself.
At the Rackham Graduate School, where I work, we briefly describe collaboration as the intentional process of working effectively with others toward shared objectives. Alongside this working definition, we are also fortunate to have a professional development program in public scholarship that, through experiential learning opportunities, helps graduate students think more intentionally and deeply about their collaborative practices as a part of their research and careers. From this work, several principles have emerged as useful framing for talking about collaboration as a part of a professional skill set.
In professional contexts, collaborations typically exist on a continuum from less to more deeply engaged, and they might ebb and flow depending on the nature, duration and timing of the work. Some are transactional, meaning they are generally focused on short-term tasks through which people both contribute and gain something. For example, you might simply send promotional fliers for an event to a printer for duplication because you need their skills for your individual task.
Most organizations and employers, however, are also interested in how you will be able to collaborate more deeply to benefit larger efforts or causes. Three concepts and values that are helpful in thinking about our commitments to deeper, more sustainable collaborations include mutual benefit, co-creation and shared authority.
Co-creation is the idea that what you're making is not simply one directional but also involves input from one or more collaborators from the start. Rather than directing an effort, you see yourself and your skills and knowledge on par with and complementary to that of your partners. That helps ensure that what you're creating is truly larger than the sum of its parts. It implies a true collaboration, in the sense that you couldn't have developed the product without the ideas and contributions of others.
Sharing authority in collaborations involves respecting and ethically and equitably distributing power among partners in all aspects of the work -- including defining problems, choosing approaches, addressing issues, developing final products and evaluating results. In graduate school, students are often trained to focus on their knowledge. Sharing authority asks us to get comfortable, relinquishing some control to learn from others and incorporate their skills, knowledge and approaches.
Mutual benefit is the extent to which collaborations yield positive results for everyone involved and align with overlapping missions and goals. While some collaborations might feel uneven at various moments, mutual benefit involves the ability to consider and articulate the goals and impact of a collaboration over the long term. Why are these partners working together? How does each participant gain something while also creating a product that is more than the stakeholders might have produced individually?
Demonstrating Your Ability to Collaborate
Keeping those concepts and values in mind helps center the larger goals and products of a particular collaboration. At the same time, it is important to recognize the distinct skills you can bring to leading collaborative work. When I first work with students interested in pursuing collaborative projects and careers, they often foreground the exciting work and skills of their partners without mentioning the strengths they themselves bring to the work.
Collaboration comprises many skills that graduate students develop through the course of their degree programs and careers -- such as 1) communicating with multiple audiences/stakeholders, 2) project management, 3) actively listening to hear, absorb and incorporate the ideas of colleagues, and 4) compromising to reach shared outcomes. Yet people often can't articulate such important skills in a job search.
To show employers how you collaborate, you should cite specific examples in cover letters and interviews about the way you use specific skills, like communicating and managing projects, to meet larger goals and values like co-creation and sharing authority. When you compose cover letters and interview for positions where collaboration will play a central role, make sure you can communicate your approach. A great place for ideas is the MOOC Community Engagement: Collaborating for Change, which gives an overview of many of the skills needed to create mutually beneficial partnerships and collaborations that are applicable in a variety of career contexts.
Collaborative opportunities may be more or less a part of the curriculum and co-curricular opportunities, depending on your program and course of study. But whatever the case, you can take steps to demonstrate your commitment to collaboration and teamwork to future employers:
Reflect on your collaboration values. Ask yourself how collaborative you want your work to be, and look for ways to align your values around collaborating to meet the needs of organizations. What will collaboration bring to the work that an individual approach cannot?
Give examples. When have you had to make a compromise or change direction? How have you shared authority and co-created something? What were the challenges and rewards? What did you learn, and how did you grow as a result of a particular collaboration?
On both sides of the interviewing table, I have been asked some version of "Describe a time when you were a part of a team. What worked well? What would you have done differently?" Or "What makes for a successful partnership?" Or "We are a collaborative office. What can your colleagues count on you to bring to our work?" More than expressing that you have collaborated, it is also important to be able to show how you did so and what you have learned about yourself from the process.
Practice good communication methods. Sharing responsibility, and valuing and learning from the contributions of team members, requires active listening. Providing updates, making time for deeper conversations, debriefing major milestones and listening to the needs of your partners all help to make collaborations successful and illustrate that you know how to be a part of a team.
You should also think about the sustainability of the partnership. Some projects necessarily involve an end point, while others are longer term and evolve over time. Establishing clear boundaries about the scope of a particular collaboration is key to setting the expectations of everyone involved.
Expand your collaborative range and partners. Working in a lab is one form of collaboration, but consider participating in projects or initiatives that demonstrate you can adapt and contribute to a team in different ways. What value could you bring to a new partner? What would a including a new partner bring to a collaboration?
Know how you can contribute to a particular collaboration. For instance, you can take an assessment on Imagine PhD to develop language to talk about the specific skills you bring to collaborative work.
Exactly how you choose to collaborate will depend on the nature of your partnerships and work. Lots of diverse, engaging career opportunities require collaboration, including many tenure-track positions. But regardless of your specific career plans, thinking intentionally about your values and approach to collaboration is vital. It can help you prepare to effectively navigate the multitude of challenges you'll confront throughout your career that are larger than any individual, organization or discipline.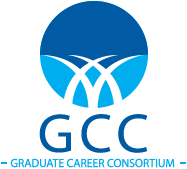 Joseph Stanhope Cialdella is program manager for public scholarship at the University of Michigan Rackham Graduate School and a member of the Graduate Career Consortium.
You may also be interested in...
Today's News from Inside Higher Ed
Inside Higher Ed's Quick Takes