You have /5 articles left.
Sign up for a free account or log in.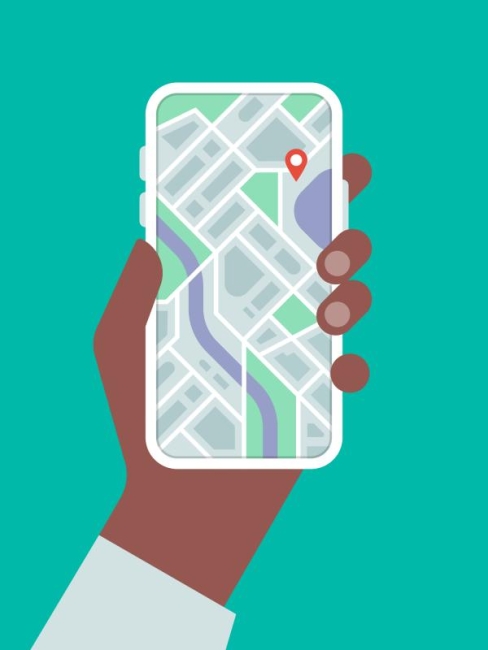 RLT_Images/digitalvision vectors/getty images
One key factor that contributes to the successful professional development of underserved graduate student populations—first generation, BIPOC, women, international, as well as individuals whose identities lie at the intersections of these and more—is equitable access to holistic mentoring from a team of faculty mentors and advisers. Holistic mentoring has the capacity to offer underserved graduate students the social capital they need to explore diverse career paths, especially at predominantly white institutions. Social capital includes informational resources about job exploration, referrals to professional networks in and beyond academe, advance notice about employment opportunities, and informal career coaching.
While funding opportunities, such as need-based fellowships, are vital for the retention of underserved graduate students, social resources are just as important. In other words, faculty—along with university leadership and senior staff who oversee a range of graduate student services—can leverage their various forms of privilege based on race, gender, ability or class status by connecting students with the social capital they need to thrive. This shifts graduate recruitment practices based solely on representational diversity to retention strategies grounded in equity and social justice.
One tool that can facilitate the career development of minoritized students is the individual development plan, or IDP. The IDP is a personalized template that helps graduate students identify short- and long-term professional, academic, wellness and personal goals. It's a living document that allows a mentee to track their progress and pinpoint competencies that still need improvement. The IDP is not meant to be a static assessment of where you are now and where you want to go. We've seen too many students spend a great deal of time creating the IDP and then placing it in a drawer and not thinking about it again. Rather, the process of developing an IDP, which involves both self-evaluation and active conversations with mentors, should be iterative. A mentee should regularly revisit theirs to determine whether the plan remains accurate or if their interests and goals have changed as they've progressed through their education and training.
Research funding organizations like the National Institutes of Health and the National Science Foundation encourage and/or require faculty researchers to use IDPs with doctoral student trainees. The practice has gained traction beyond the STEM disciplines within the past six years. A quick online search will reveal that the IDP has increasingly become a recommended mentoring tool for humanities and social sciences graduate students at both the master's and doctoral levels.
The following are a few of the possible IDPs available to graduate students:
Again, the information included in an IDP is less important than the fact that, beyond regular research or academic progress assessments, mentors and mentees are expected to have intentional conversations about career and professional development goals. The IDP is one guide to those conversations.
Benefits for Underserved Grad Student Populations
An IDP can serve to support and advance graduate students' career development in numerous ways. It can facilitate conversations that demystify specific aspects of career exploration and the hidden curriculum of graduate socialization in general. That is crucial for first-gen graduate students whose parents or caretakers did not earn bachelor's degrees—and who may be entering the middle-class job market for the first time in their lives upon graduation. For one of the authors of this essay, Jaye, a CHamoru and genderqueer student affairs professional who is the first in her family to earn bachelor's and master's degrees, the IDP was incredibly helpful for understanding academe at the graduate level as well as future career possibilities.
Career guidance with an IDP is also beneficial for international graduate students who are unfamiliar with the academic and workplace expectations and cultures in the United States. And an IDP can significantly help minoritized graduate students, including women and femme-identified individuals, who can often feel like impostors in the academy as a result not of any so-called inherent deficits but rather daily experiences with racism, sexism, cissexism, ableism and other types of oppression. An IDP can serve as a reminder that they do have agency over their lives, as well as many strengths, competencies and achievements.
In a recent conversation with one of our students, Guadalupe Tovar Mendoza, a National Science Foundation graduate research fellow in astronomy and astrobiology, she stated, "As a first-gen grad student and Latina woman, the IDP helped me to see the bigger picture of the things I plan to accomplish for my life and career. When you're in the weeds of, say, preparing for your qualifying exams, you can feel so stressed out and forget why you are in grad school in the first place."
Open conversations between mentors and mentees help students identify and prioritize wellness, mental health and social and community-building needs while they work on professional development. Preparing for the job market in any industry is hard work, yet underrepresented graduate students often need to connect with affinity groups in person or online in order to feel a sense of belonging and to network with people who share similar life experiences based on identity.
Mentors may not share the same identities as their mentees, however. That's especially true in academic settings, where the students are likely more diverse than the faculty whom they look to for advice and guidance. Thus, the other co-author of this piece, Bill Mahoney, a senior, white, cisgender male faculty member, uses the IDP to learn more about his mentees' values and interests in addition to their research progress and professional goals. He then connects his mentees to additional mentors and professional groups that share identities with them to ensure they have all the support they need. A single mentor simply cannot satisfy all of the needs of every mentee, and a trainee's ability to succeed and thrive is enhanced when they have the support of a broad and nurturing community.
Finally, graduate school is supposed to be challenging, not toxic and isolating. It is supposed to expand our thinking and career development within—and sometimes across—our disciplines. But academe is not exempt from perpetuating exclusionary practices that negatively impact underserved, minoritized graduate students. Conversations around a trainee's IDP allow for a shared vision between mentor and mentee, which results in a feeling of safety and a commitment to a long-term relationship, thereby increasing a student's sense of belonging. Students' identities and backgrounds, as well as the climate of the institutions at which they study and work, heavily influence their sense of inclusion. When a trainee feels like they belong, their sense of self-worth, achievement and overall well-being is enhanced and nurtured.
In sum, IDPs are great tools for enabling mentors to understand how a mentee's identities influence their career and research goals. While the plan is a necessary part of the process, the conversations in which mentor and mentee learn about each other are the most important component. And when conversations lead to a shared understanding and vision between mentor and mentee, everyone can thrive.