Title
Lance Eaton's Audiobook Library: Instructional Designer / Doctoral Student
Learning people and our audiobooks.
Lance Eaton @leaton01 is an "instructional designer, writer, instructor, doctoral student, and social media consultant."
He also writes the must read blog By Any Other Nerd. Lance reviews books, shares research and thinking about learning and technology and open educational resources, and describes his journey towards a PhD.
There is actually so much great stuff on By Any Other Nerd, written so openly and beautifully, that it is easy to get sucked into Lance's world. You should check it out.
Where I want to celebrate Lance is in his love for audiobooks. Lance shared his Goodreads audiobook bookshelf in a comment to a post where I tried to represent my own audiobook library as a video.
Lance's method of creating a Goodreads virtual bookshelf of his 1,300+ audiobooks is much more effective.
(Does anybody, including Lance, know how to export an Audible library into Goodreads? This seems like it should be possible, given that Amazon owns both sites, but I can't figure it out).
Because I can't resist, I'll share screenshots of Lance's audiobook library from Goodreads. In looking through his library, it seems as if Lance and I have a pretty strong overlap in our books. (And I did not capture all of Lance's books, as Goodreads seems to have a scrolling problem when the Bookshelf gets too big).
My hypothesis is that Lance and I are not alone. That there are more learning nerds and digital book geeks among us. Are you one?
Anyone wishing to compete with Audible should market to academics working at the intersection of learning and technology. We may not be that numerous (yet), but we buy lots of audiobooks.
What is your book overlap with Lance?
Would you be willing to share your audiobook library?
Are you worried about Amazon's digital book monopoly?
What academics are studying the role of digital books in our culture?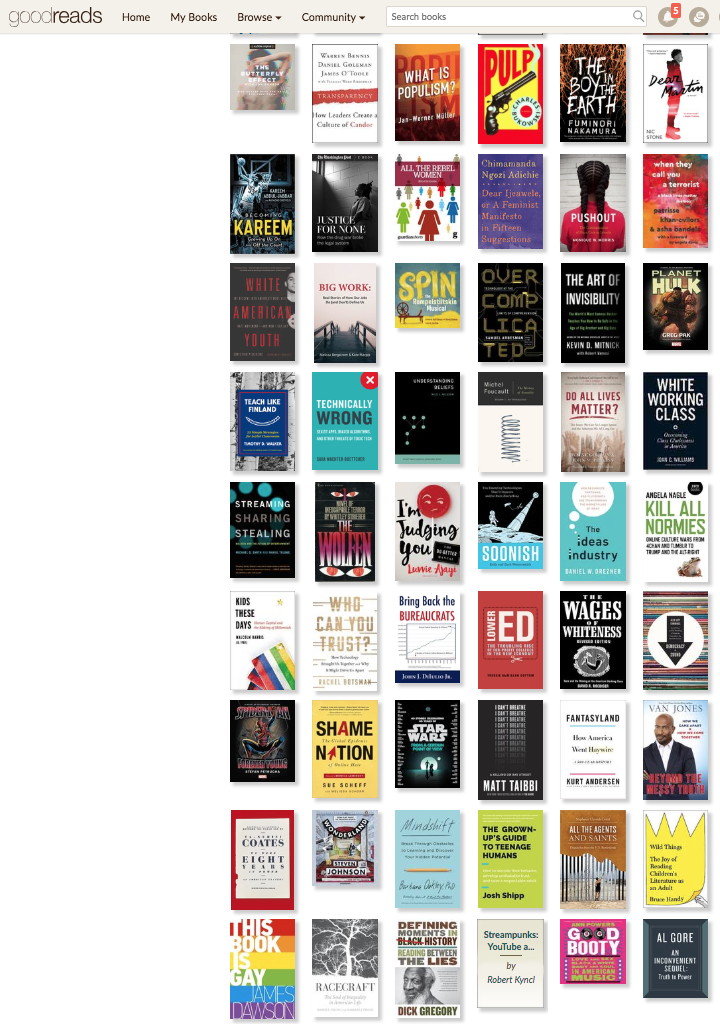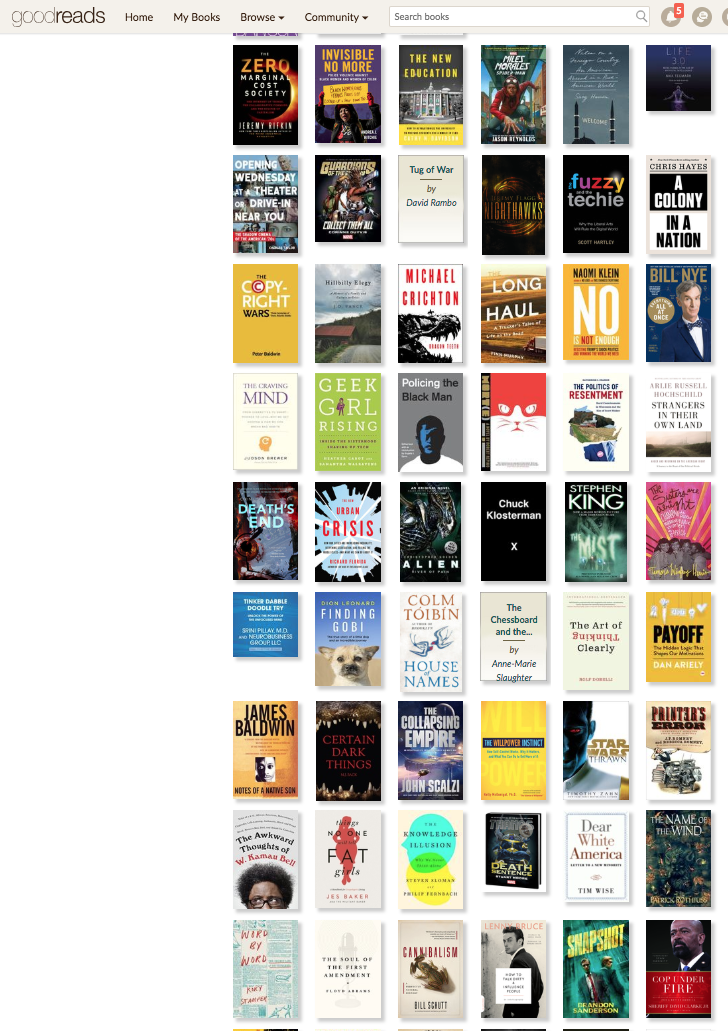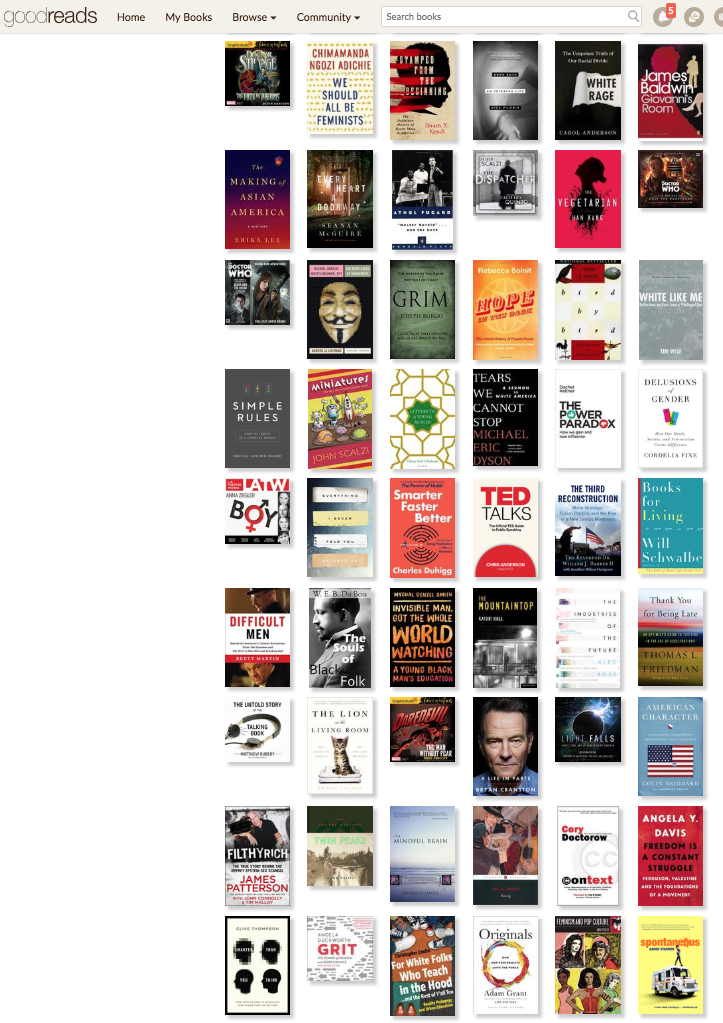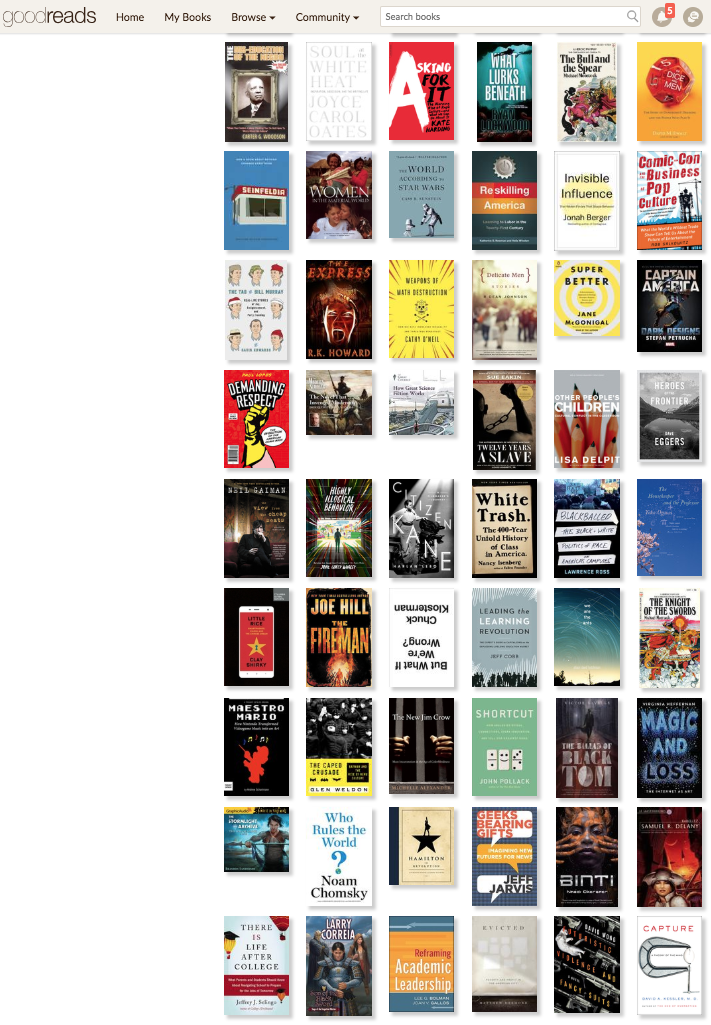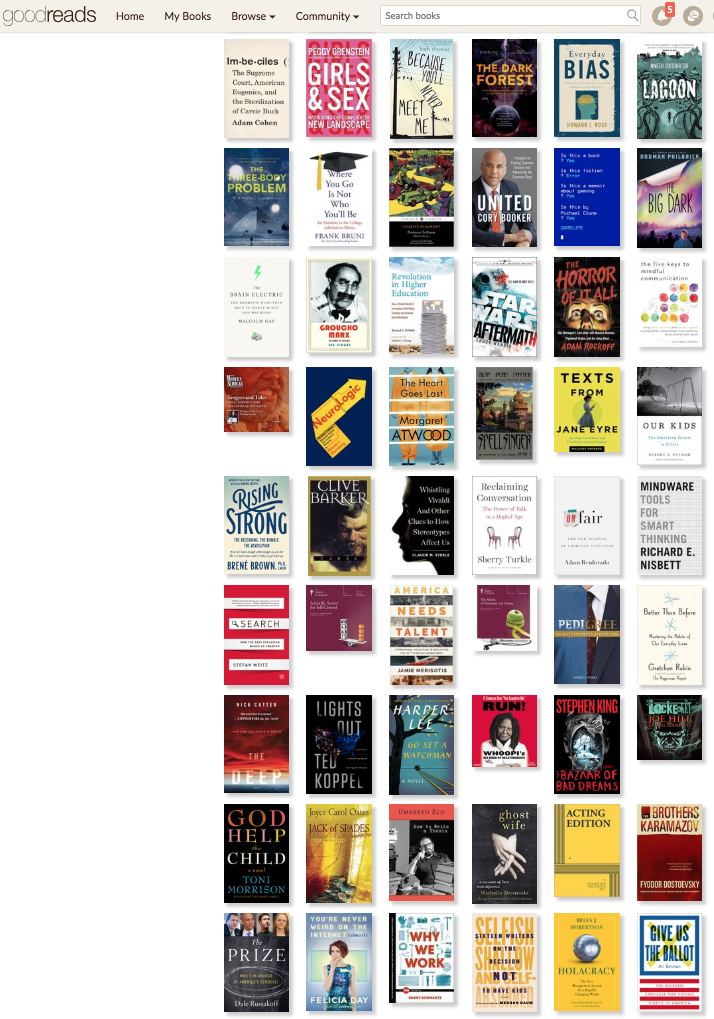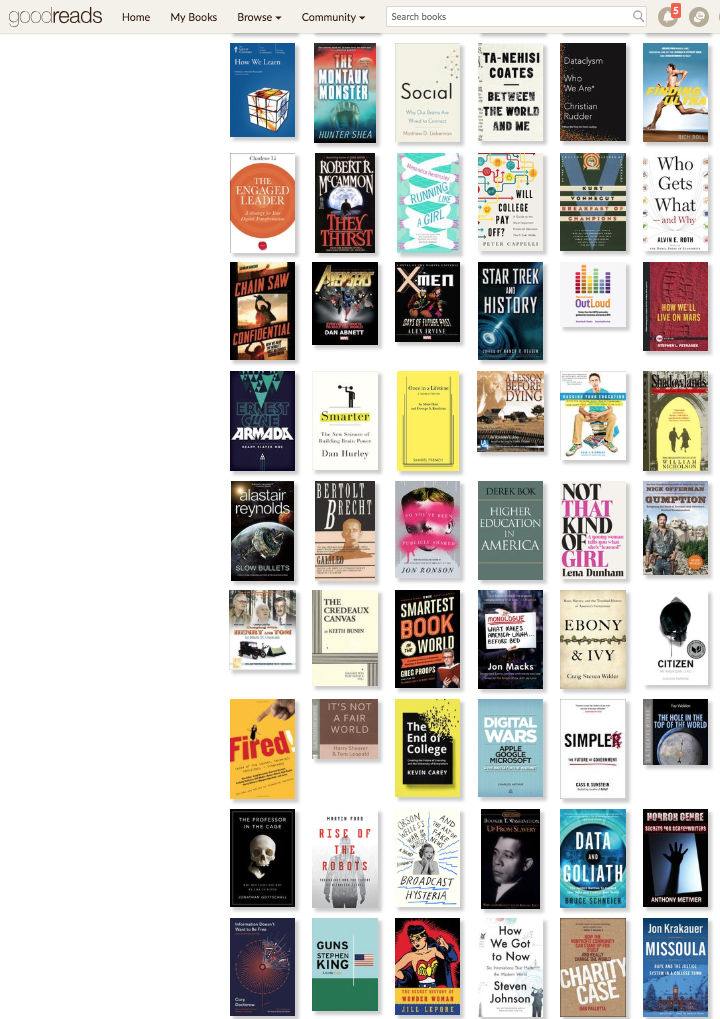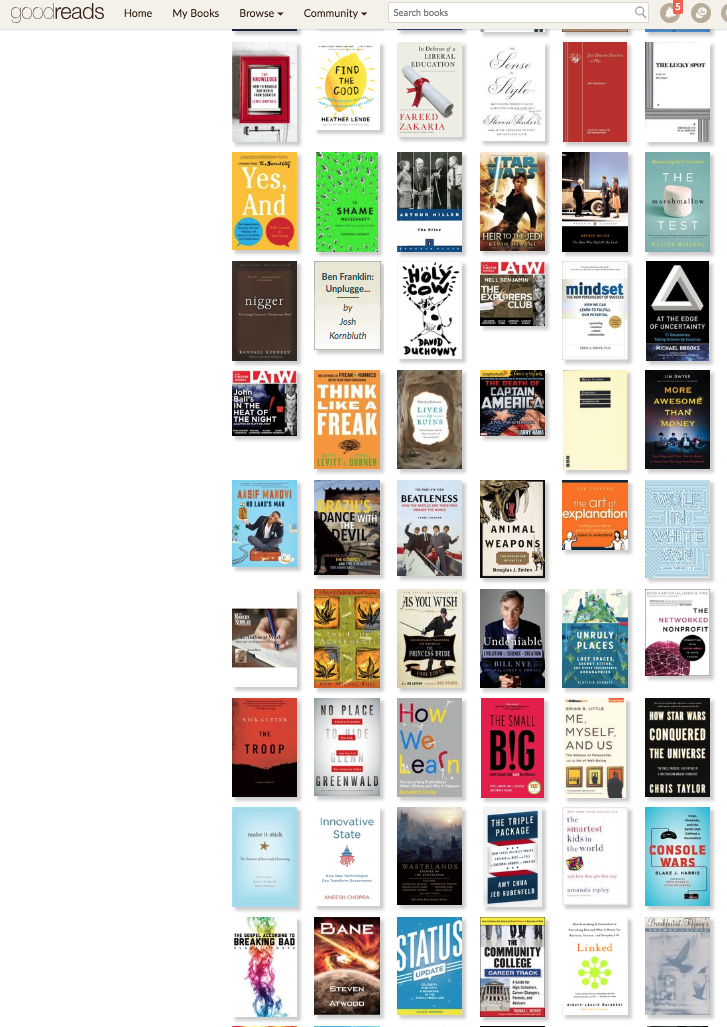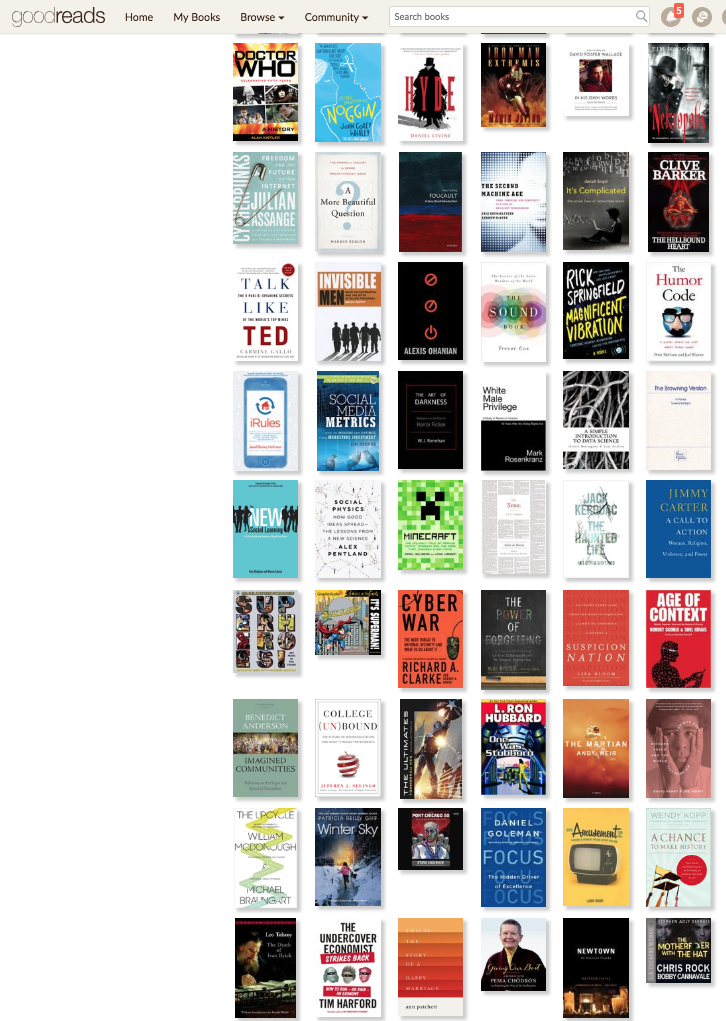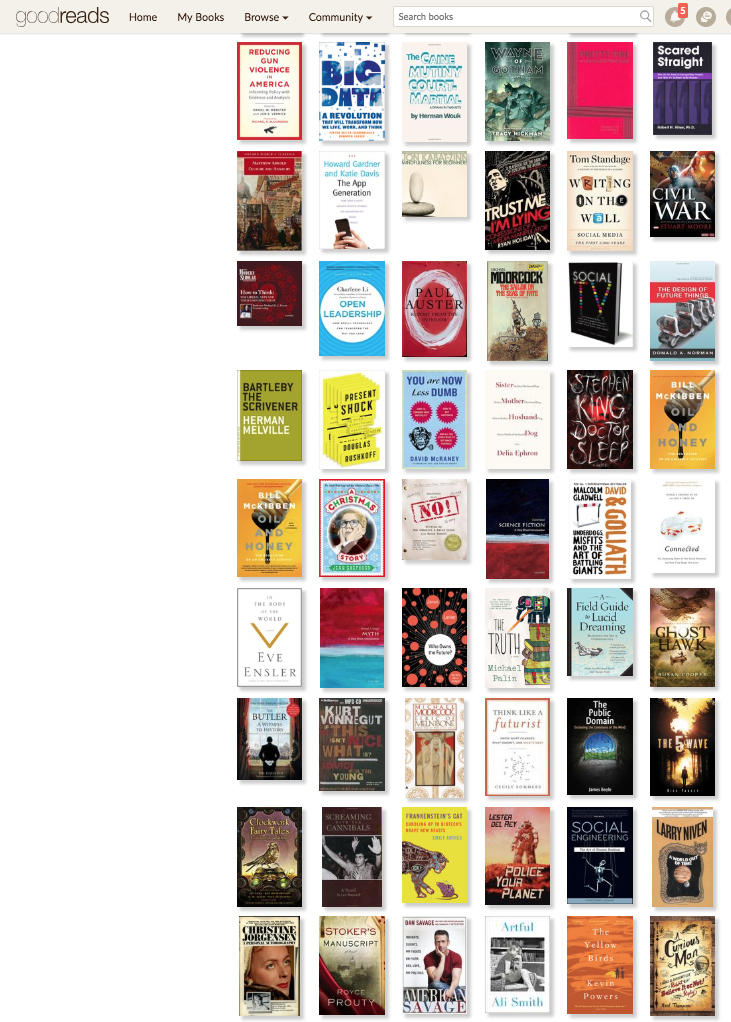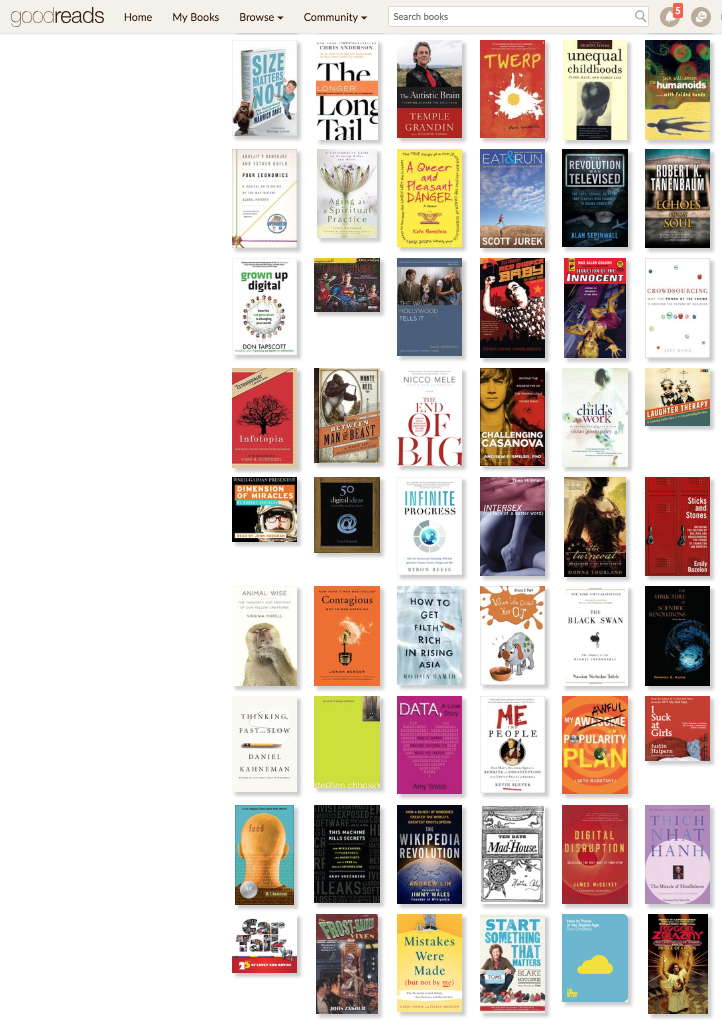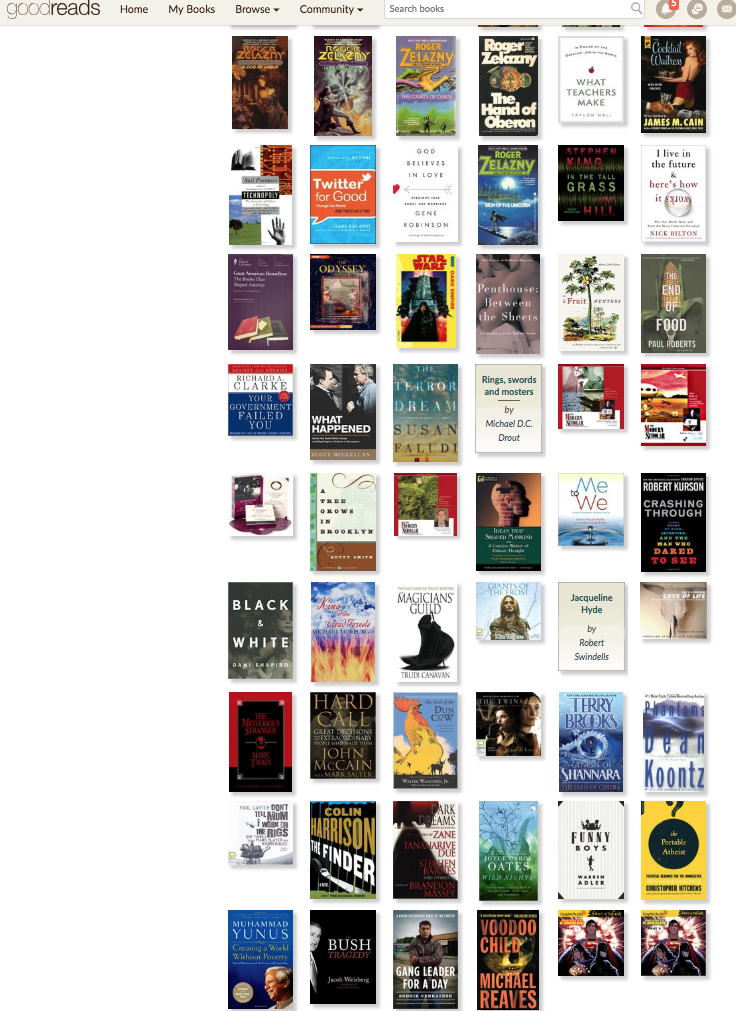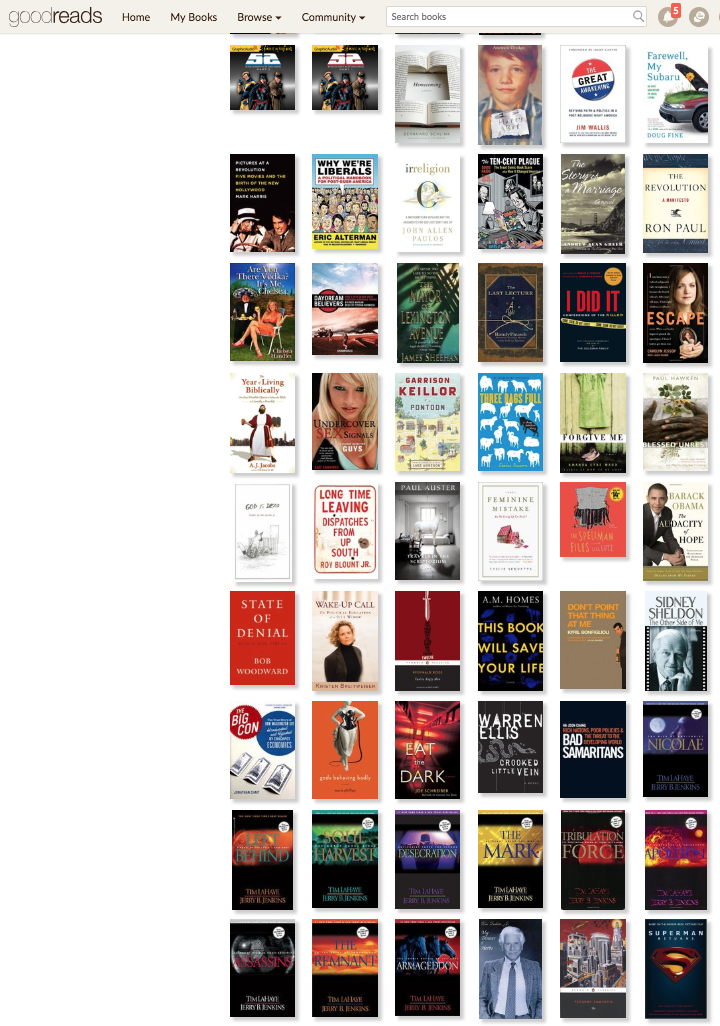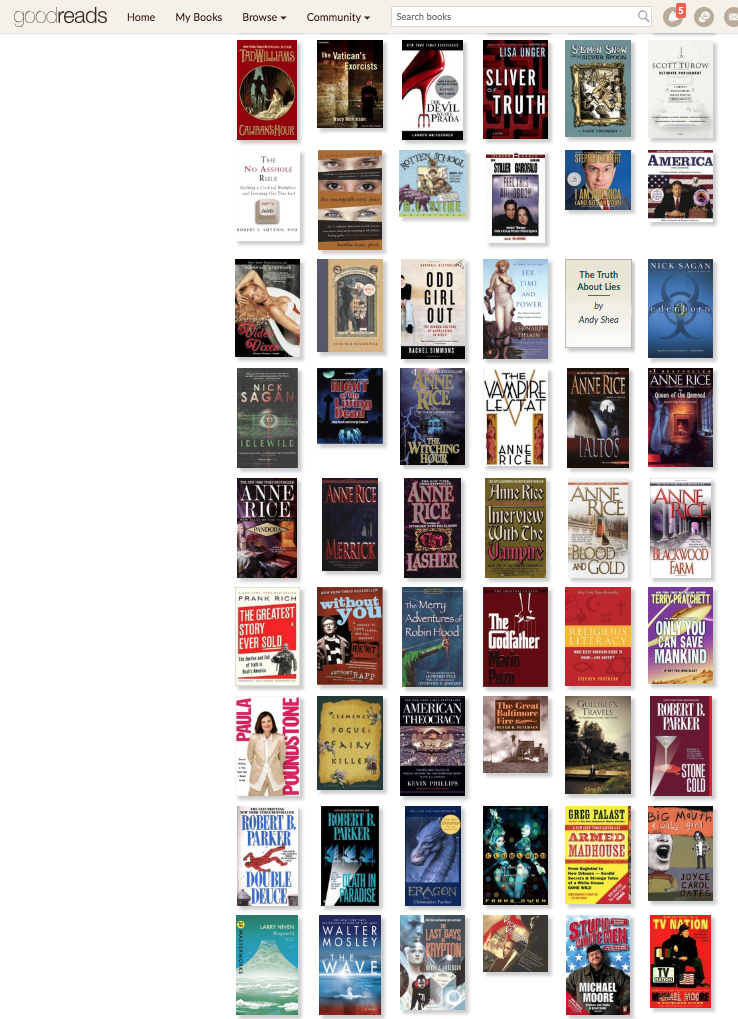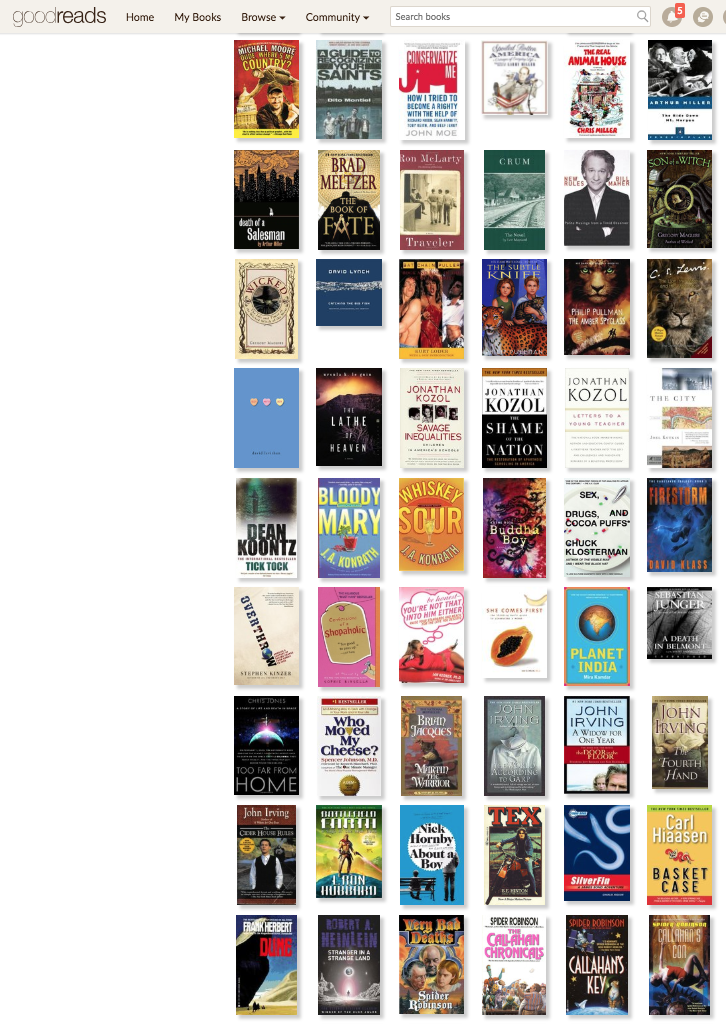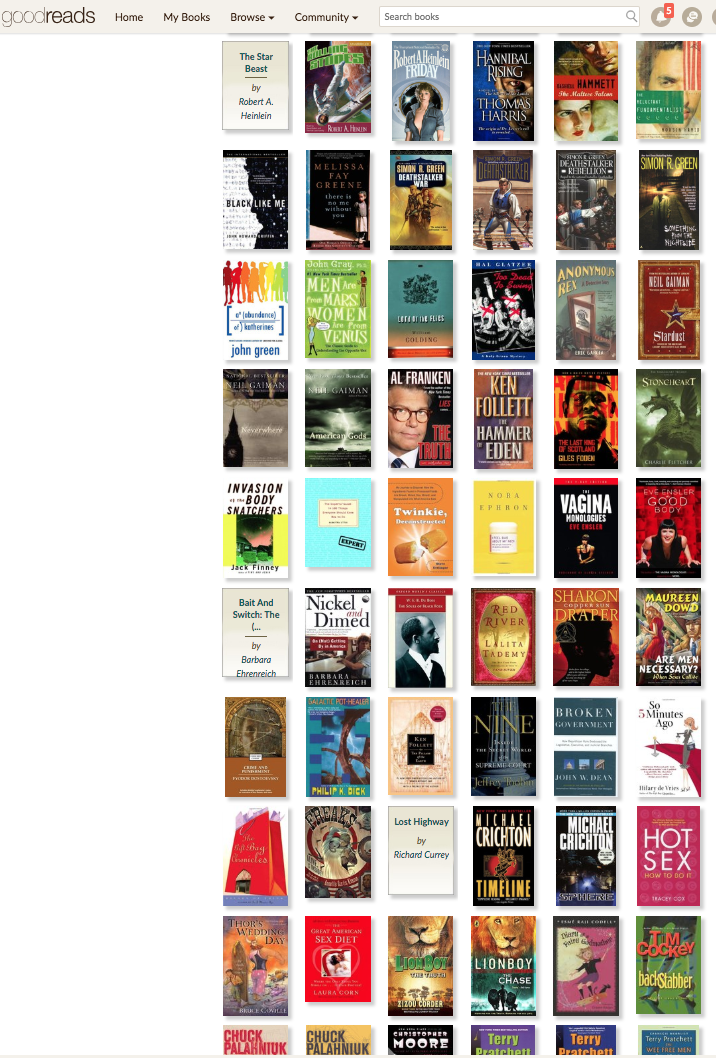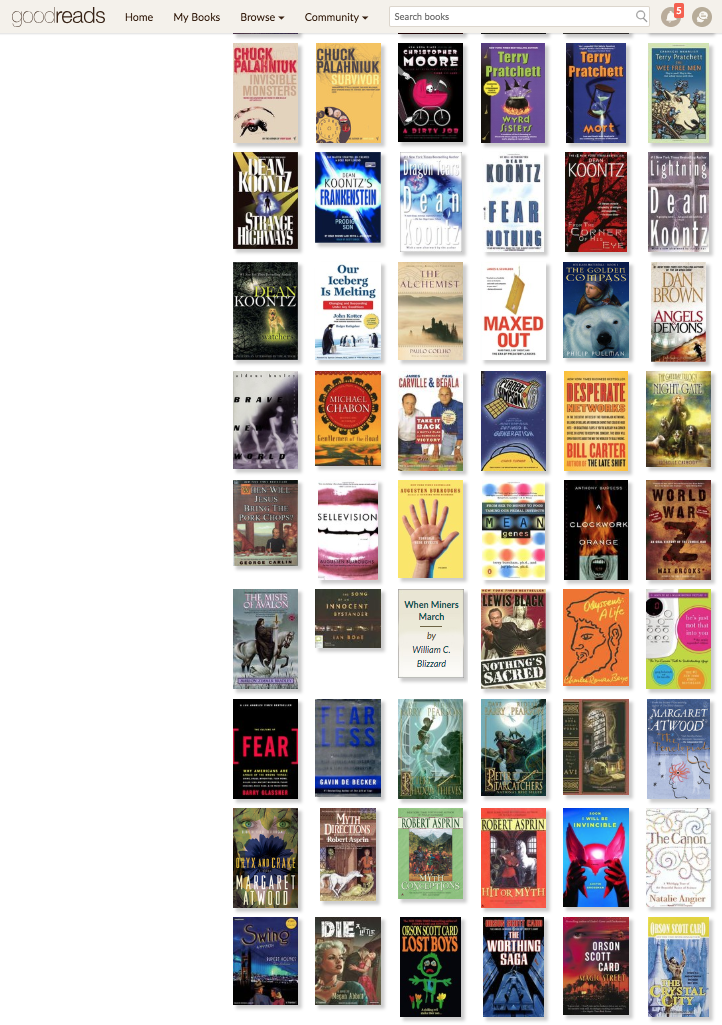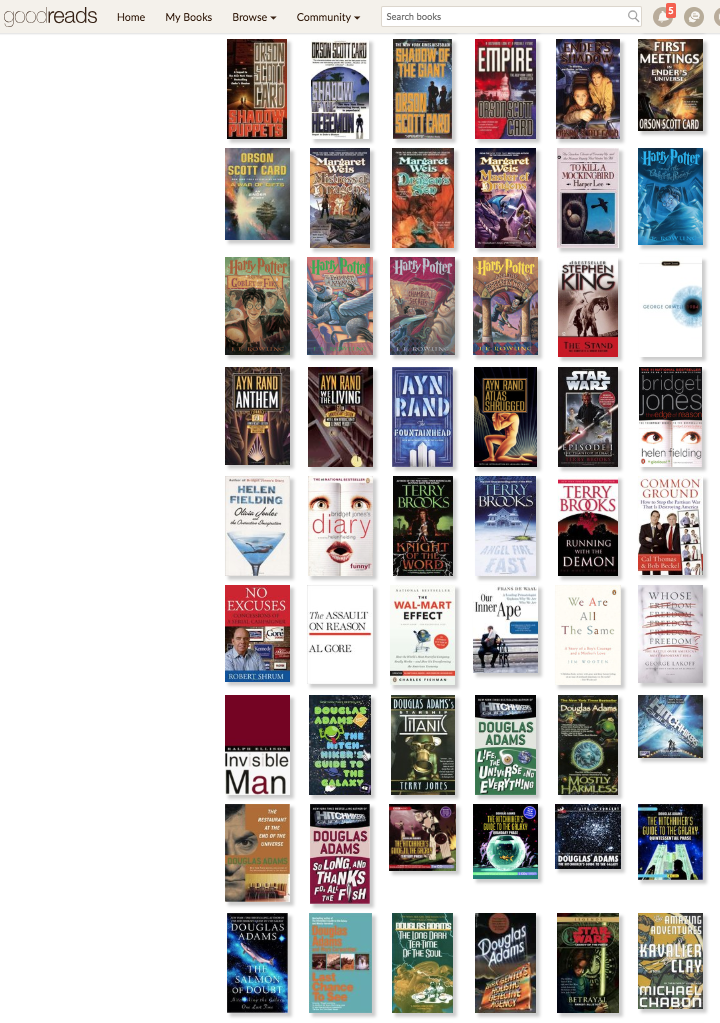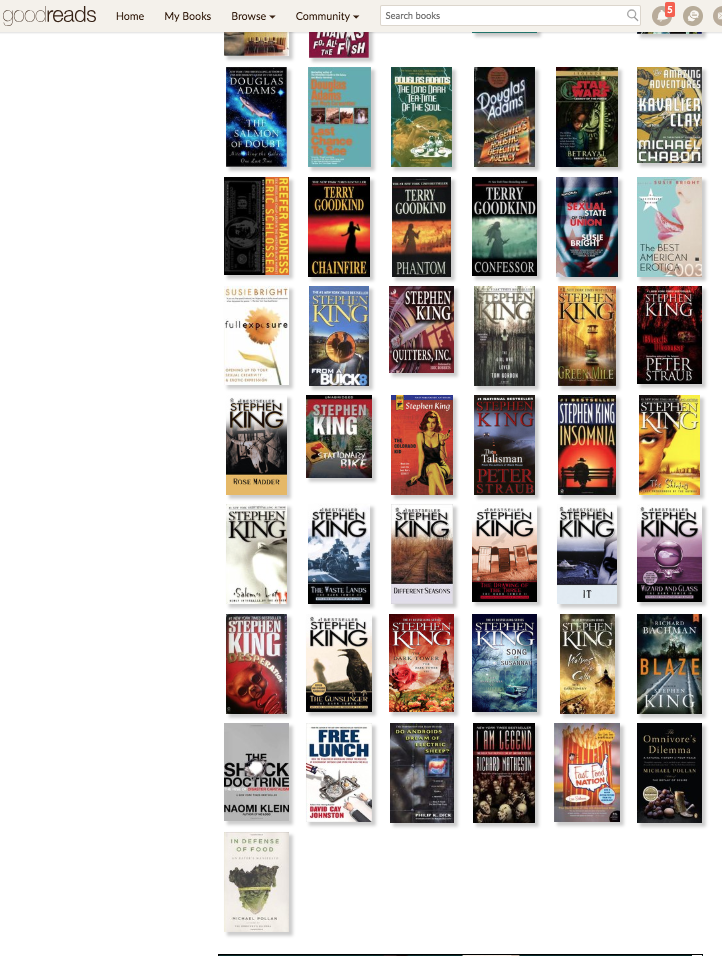 You may also be interested in...
Today's News from Inside Higher Ed
Inside Higher Ed's Quick Takes