Free Download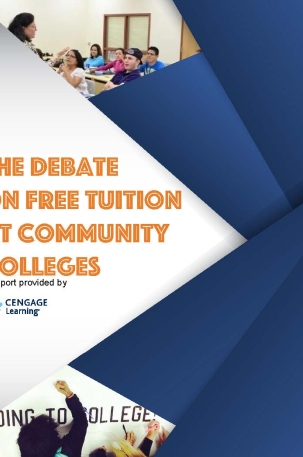 "The Debate on Free Tuition at Community Colleges" is a compilation of articles on an idea gaining traction among policy makers.
The compilation -- in print-on-demand format -- features articles on the program in Tennessee, other state plans and President Obama's proposal, and opinion pieces that critique and praise the concept.
The booklet is free and you may download a copy here. And you may sign up here for a free webinar on Tuesday, March 17 at 3 p.m. Eastern about the themes of the booklet.
This booklet is part of a series of such compilations that Inside Higher Ed is publishing on a range of topics.
This booklet was made possible in part through the advertising support of Cengage Learning.