Free Download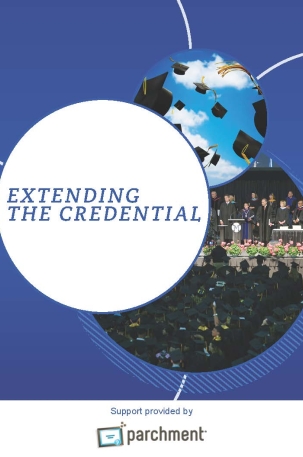 "Extending the Credential" is a print-on-demand compilation of articles that explores such topics as competency-based education, internships, the role of co-curricular activities, and the evolving role of the transcript and of the degree.
The booklet is free and you may download a copy here.
This booklet is part of a series of such compilations that Inside Higher Ed is publishing on a range of topics.
On May 20, Editors Scott Jaschik and Doug Lederman presented a webinar about the themes of the booklet. Click here to view the webinar.
This booklet was made possible in part by the financial support of Parchment.