You have /5 articles left.
Sign up for a free account or log in.

Harvard and 2U announced Monday that the university would begin an executive certificate program in business analytics, delivered through 2U's online program management platform. The deal comes at a time when some observers question the viability of the OPM business model, in which companies typically make an up-front investment to build, launch and carry out digital courses in return for a share of revenue over a significant period of time. Harvard is the nation's oldest university and among the strongest brands in the world, and the university -- and Harvard Business School, a key player in the arrangement -- both have their own digital learning platforms, edX and HBx, respectively.
In an interview with "Inside Digital Learning" Monday, Karim Lakhani, a Harvard Business School professor of business administration, likened the university's arrangement with 2U to Netflix running business operations on its competitor Amazon's cloud services. In order to stay afloat in an ever-shifting business landscape, he said, institutions have to be "ecosystem players," and working with OPMs is one way to do so. On the other hand, a highly critical report of the OPM model also was released Monday, focusing on the perils of public education tangling with private interests.
With the polarizing debate continuing to swirl, "Inside Digital Learning" had a few questions for experts in the field: Does the fact that Harvard has turned to 2U for this certificate program contradict the assumption that the OPM business is on the ropes? Are there elements of the Harvard-2U arrangement that make this exceptional rather than a barometer of market trends? What is your prognosis for the five- to 10-year outlook for the OPM industry?
The experts' responses are below. Please leave your ideas in the comment section at the bottom of this article.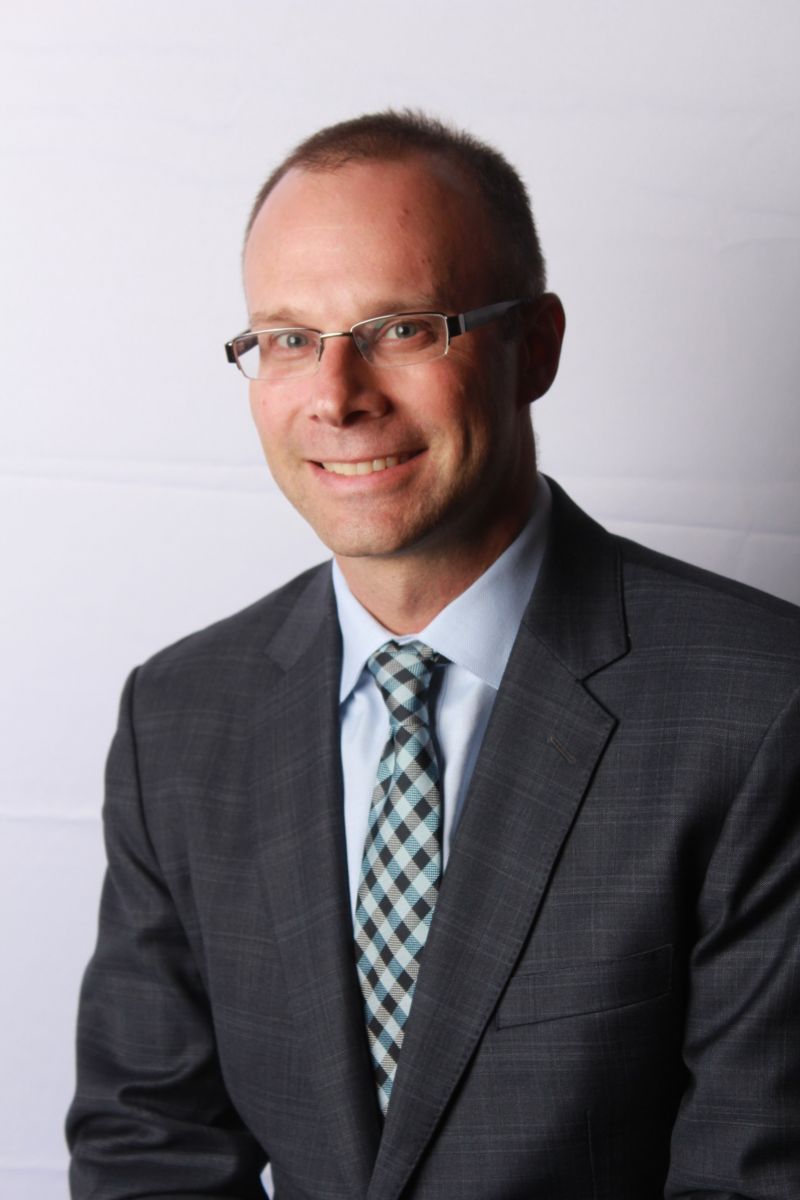 Craig Chanoff, general manager, Blackboard Education Services
In an industry faced with changing consumer expectations and a surge of competition, higher education leaders will continue to explore new options and business models. This willingness to embrace fast evolution is exactly what universities need to persevere. Turning to resources outside of their institution for expertise is commendable, particularly when there are advancements and knowledge to be gained. However, taking the revenue-share path can ultimately sacrifice the control, visibility and flexibility an institution needs. It also puts its reputation in the hands of a provider motivated by tuition and revenue growth over student success.
Institutional motivations for moving programs and certificates online are different. A one-size-fits-all solution to these decisions is not reasonable. Selecting an executive certificate for online expansion, for example, is a different decision versus launching a set of fully online degrees. As institutions develop a mastery for making selective outsourcing choices while building up their own online operations, we predict that there will be a growing desire to have greater independence in managing online initiatives.
There are clear benefits in outsourcing certain aspects of managing an online program or certificate, allowing internal resources to remain focused on areas of their core competency and ensuring quality of the student experience. In a fee-for-service model with partnership providers, institutions have the freedom to pick and choose the services they need. Blackboard is seeing a trend in institutions requesting fixed-fee services for areas such as marketing for lead generation, recruitment and enrollment management services, as well as student pathway support services. This model is a beneficial alternative for institutions who want to keep their own tuition revenue, and also develop the core competencies they need to be successful operating independently in the long term.
This à la carte approach allows colleges to pick and choose capabilities they want without entering into a comprehensive, long-term commitment, which can often result in them losing institutional control over the quality of the programs, their brand and reputation, or direct interactions with students. The trend we see is institutions wanting to pick and choose pieces of the online infrastructure to handle themselves, with the option to partner on the rest. A partnership of this nature can also shift over time with some components coming in-house and others scaling through the outsourced model. However, the control over how and when these services are deployed or managed remains with the institution.
Another reason we're seeing colleges moving away from the revenue-share model is they want more visibility into their own success. In a revenue-share arrangement, data and reporting insights provided back to the institution can be limited. Information about marketing channels, costs, recruitment metrics and other KPIs are not regularly or comprehensively shared. Over time, institutions want knowledge about how enrollment growth is being achieved.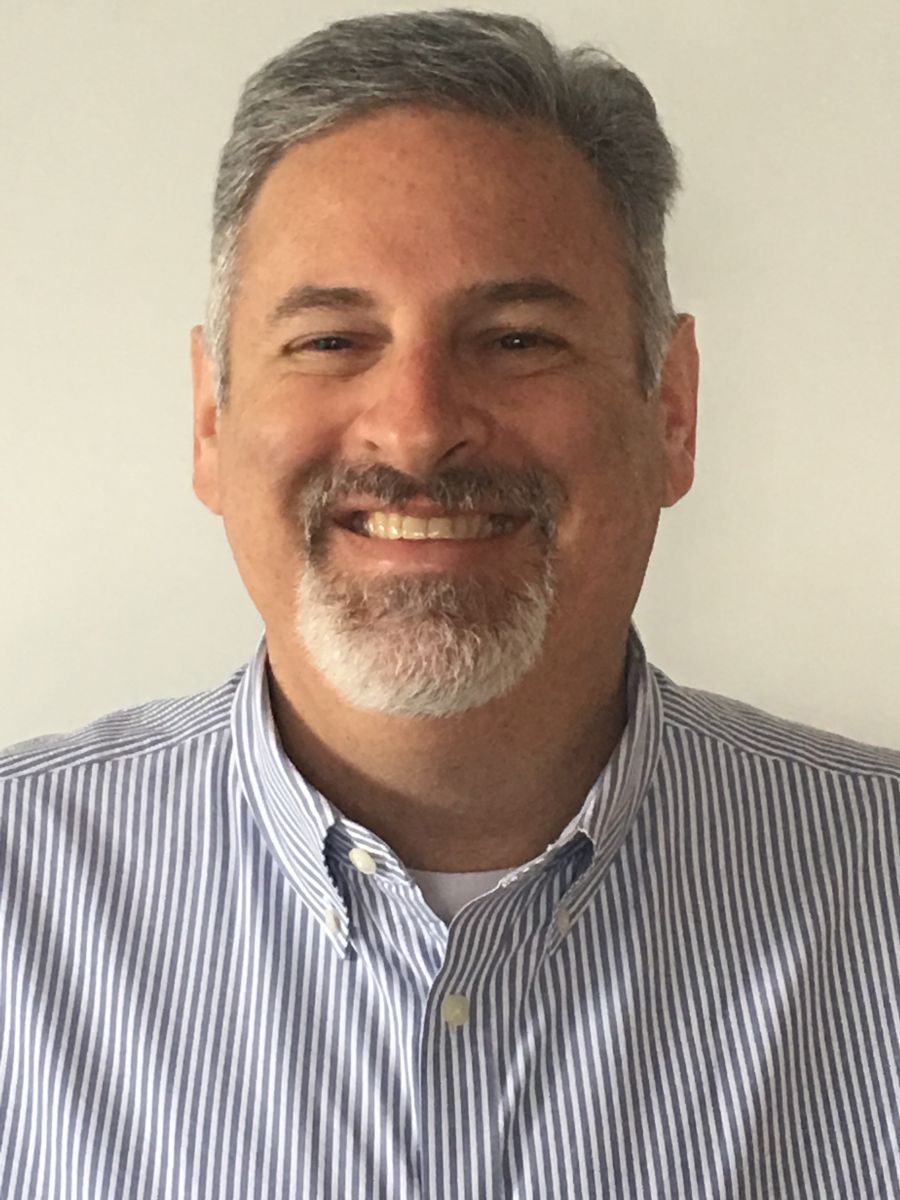 Gregory Finkelstein, managing director, Wiley Education Services
Distance learning has been part of higher education for over 150 years. Sir Isaac Pittman launched his Correspondence Colleges in England in the mid 1840s. In the late 1800s, the concept was established in the United States by the University of Chicago, demonstrating that learning could occur when the teacher and learner are in different locations. Online learning represents an evolution of this premise.
This iteration of distance learning comes with more complexity. Online learning is capital intensive, and the life cycle of technology is short. The culture and processes around attracting, supporting and retaining an adult learner, at scale, differs from those required for traditional learners. Finally, institutions face myriad of resource constraints, and venturing into online learning has substantial risk since the development of the program requires up-front investment.
Public-private partnerships have the potential to reduce these complexities and allow schools to focus on their core mission of teaching and learning. Wiley is one of a few companies with over a decade of experience delivering a comprehensive suite of services to support online learning. As an early entrant in online learning services, Wiley's experience in this area dates back to the late 1990s, when e-learning was an emerging concept, and our history spans over 200 years.
A study released this week by the Century Foundation questions these partnerships (commonly referred to as OPM) and their place in the sector. The study specifically challenges whether a partnership encroaches on a university's core mission; in reality, the article answers its own primary question when introducing the concept of governance -- which is a critical factor of success in most of Wiley's partnerships.
It is ironic that Harvard's recent choice to partner with another provider has triggered a renewed set of questions regarding this sector and its future path. A 2005 Harvard Business Review article, "Strategic Sourcing: From Periphery to the Core," by Mark Gottfredson, Rudy Puryear and Stephen Phillips, focused on the value of outsourcing noncore functions of organizations. The premise is that an organization can improve its competitive position and achieve lower costs and potentially greater service by focusing investment on its core capabilities -- in the case of higher education, the funding of academic positions and quality programs. The fact that Harvard is experimenting with a partner, despite their considerable brand equity and resources, can be seen as validation that partners bring knowledge, capabilities and expertise to an institution to support its strategic priorities and allow the university to better focus on the educational process.
Looking forward, the term "OPM" will likely be a relic, but the idea of strategic partnerships will persist. With the increasing demands on universities and the rapid pace of change, these partnerships are vital in supporting institutions to adapt and achieve their objectives. Wiley looks forward to partnering with institutions through its third century and beyond.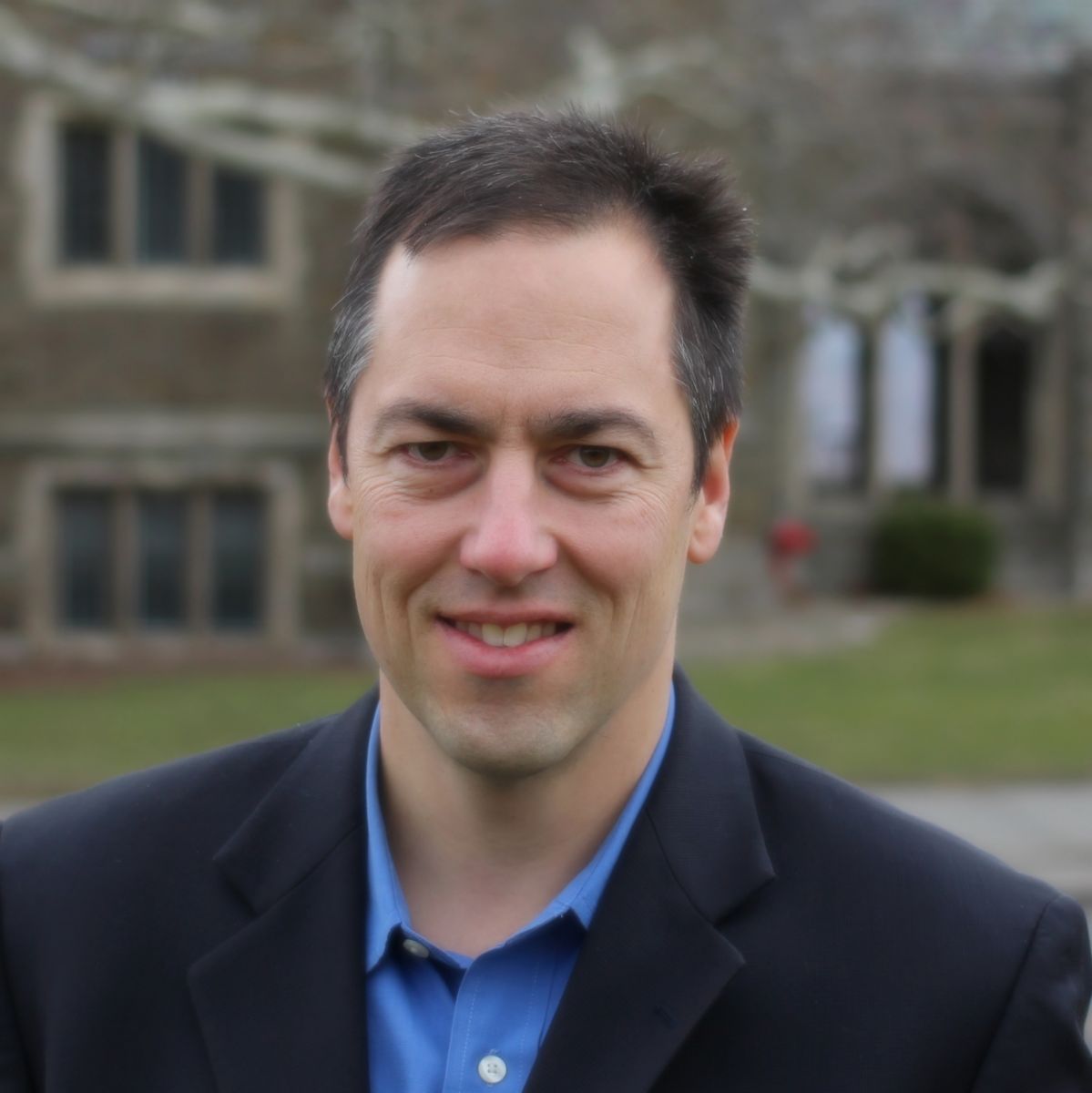 Paul Krause, CEO of eCornell and associate vice provost for online learning, Cornell University
In my view, there will always be private firms willing to provide services and support to universities, whether it includes comprehensive outsourcing like OPMs, simply licensing hosted learning technology or using digital marketing firms to support student recruitment.
In the near term, the value proposition for more comprehensive outsourcing, like the services provided by OPMs, can be compelling given the rapid pace of change with online learning and lack of experience among staff and faculty. OPMs can clearly accelerate the time to market for schools without experience in online learning. However, it also comes at a cost. As with any long-term outsourcing contract, the end goals of the organizations are different and win-win partnerships can be difficult to maintain.
Universities can also choose to create their own internal OPMs, or centers of excellence, that build core competencies in the design/development, delivery, recruiting for online courses and programs. In fact, 17 years ago, Cornell University set up eCornell with the goal to build core competencies in online learning across the university in a sustainable, accountable way. Today, eCornell is effectively Cornell's dedicated OPM that partners with each academic unit to provide services. It is accountable to a board of university stakeholders, including academic deans.
But even in the case of eCornell, certain elements are outsourced. Originally, eCornell built its own LMS and online registration system (few options existed in 2001!). Today, eCornell outsources these functions to leading hosted technology providers.
Whether it is best for a university to build internal expertise, create an internal OPM or use external providers will largely depend on its ability to build competitive competencies internally. It will also depend on how OPMs manage the flash point issues of student quantity and selection, tuition rates, use of brand, ownership of student relationships and the inherent conflict created by supporting multiple institutions.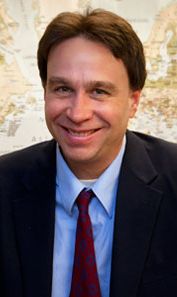 Josh Kim, director of digital learning initiatives, Dartmouth Center for the Advancement of Learning
The idea that the OPM industry is "on the ropes" is not backed up by any data that I know of. In fact, there seems to be considerable growth in the OPM industry -- as measured by the number of OPM providers, the growth in OPM/institutional partnerships and investor interest. What is needed is colleges and universities to make sense of the OPM market. It is difficult to understand how the various OPM providers are differentiated, and we have a strong need for more transparency in both contracts and outcomes. There is an opportunity for an OPM provider to prioritize research and dissemination of outcomes related to institutional and learner goals. My hope is that the leadership of OPM companies make the decision to adopt more of the norms of higher education -- around openness and transparency -- and move away from a more corporate mentality that holds outcome data as proprietary information.
I think that it is great for Harvard, 2U and our larger higher education community that they are launching this new certificate program in business analytics. This will be an opportunity for Harvard to learn from 2U's experience creating premium-quality small, intimate online courses, ones that rely on a combination of synchronous and asynchronous learning. This partnership de-risks the program for Harvard, as 2U supplies the up-front capital as well as the expertise in course development, marketing and online student support. The fact that 2U is willing to invest the sort of money that it will be spending on this online program -- a number not disclosed (it should be) but in the millions -- should be a signal to all of higher education about the market demand for high-quality specialized professional online education.
In five to 10 years, I think that we will see a number of trends in the OPM industry. First, I think that there will be a roll-up as OPM providers acquire one another in order to achieve better economies of scale and brand definition. Second, I think we will start to see OPM providers offer a greater number of options for potential partners in terms of the services provided. For instance, I think that the OPM companies will continue to unbundle their services -- so that tasks that are core to the missions of postsecondary institutions, such as instructional design, will stay with the schools. This will enable shorter contract lock-ins and more generous revenue-sharing agreements.
Finally, I believe that the OPM companies will need to be much more transparent in their contracts and financial arrangements and the outcomes of their programs. They will need to partner with higher education researchers -- and ideally commit to investing in research capabilities -- so that both student success and institutional financial outcomes can be investigated and disseminated.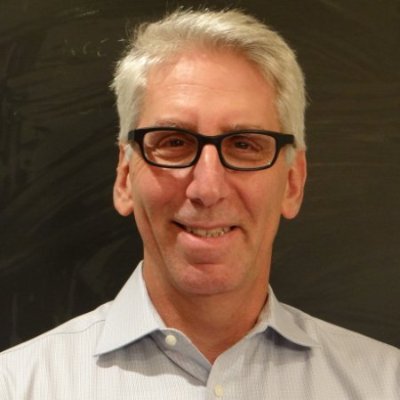 Howard Lurie, principal analyst, online and continuing education, Eduventures
Harvard University's announcement that it has partnered with 2U to develop a new data analytics certificate program says more about 2U and its OPM brethren than it does about Harvard. After all, Harvard's forays into online learning and innovative business models are well documented.
Eduventures has chronicled the emergence of a dynamic and growing OPM marketplace for several years. Our only surprise is that it has taken so long for 2U to expand its roster of trusted clients and land this new deal. Notably, the Harvard-2U deal comes on the heels of other new 2U partnerships with Rice and Fordham. It's always possible, too, that Harvard has been keeping its eye on what 2U has accomplished with Yale's School of Medicine.
In prior years, 2U had sought to add new clients; its revenue stream had been heavily reliant on longstanding engagements with existing partners. This challenge appears to have been solved. Although the programs at Harvard, Rice and Fordham will not launch until 2018, 2U is reporting more than 30 percent year-over-year revenue growth during the second quarter of 2017, and 2U's $120 million acquisition of the nondegree provider GetSmarter has also helped distinguish it from the pack.
It's significant that Harvard's new data analytics program grants a certificate rather than a degree. This is a wise read of the market demand, but may also reflect 2U's newly found capabilities in building certificate programs through the GetSmarter integration.
We don't see the broader OPM business as entirely "on the ropes." Rather, our sense is that OPM providers, both large and small, are carefully assessing how they can enhance their services and value in an increasingly competitive marketplace. Evidence from Eduventures' OPM research and [the Integrated Postsecondary Education Data System] suggest that while online programs have grown, and more schools are electing to work with OPMs, the online student head count has grown more slowly. Students seeking to complete a bachelor's degree, earn a certificate or master a new skill set have more options available to them. Further, as the unemployment rate softens, OPM providers are encountering a classic case of increased supply contrasted with a more gradual demand curve.
While this may not translate into a death knell for the OPM business, it does place 2U's recent wins into an important context. For 2U or any OPM to survive, they need to diversify their customer base, accelerate enrollment and, most importantly, improve retention rates for their client institutions. Harvard's selection of 2U as its OPM to build and manage a new data analytics program may check off most, if not all, of these boxes.
Rumors of the death of the OPM business model have been greatly exaggerated. A more hopeful and accurate scenario is that newer entrants will enhance the quality of online learning and leverage greater competitiveness and innovation. In turn, OPM client institutions could raise the quality bar and more efficiently meet the needs of their online students. We're eager to see if Harvard's new data analytics program follows suit.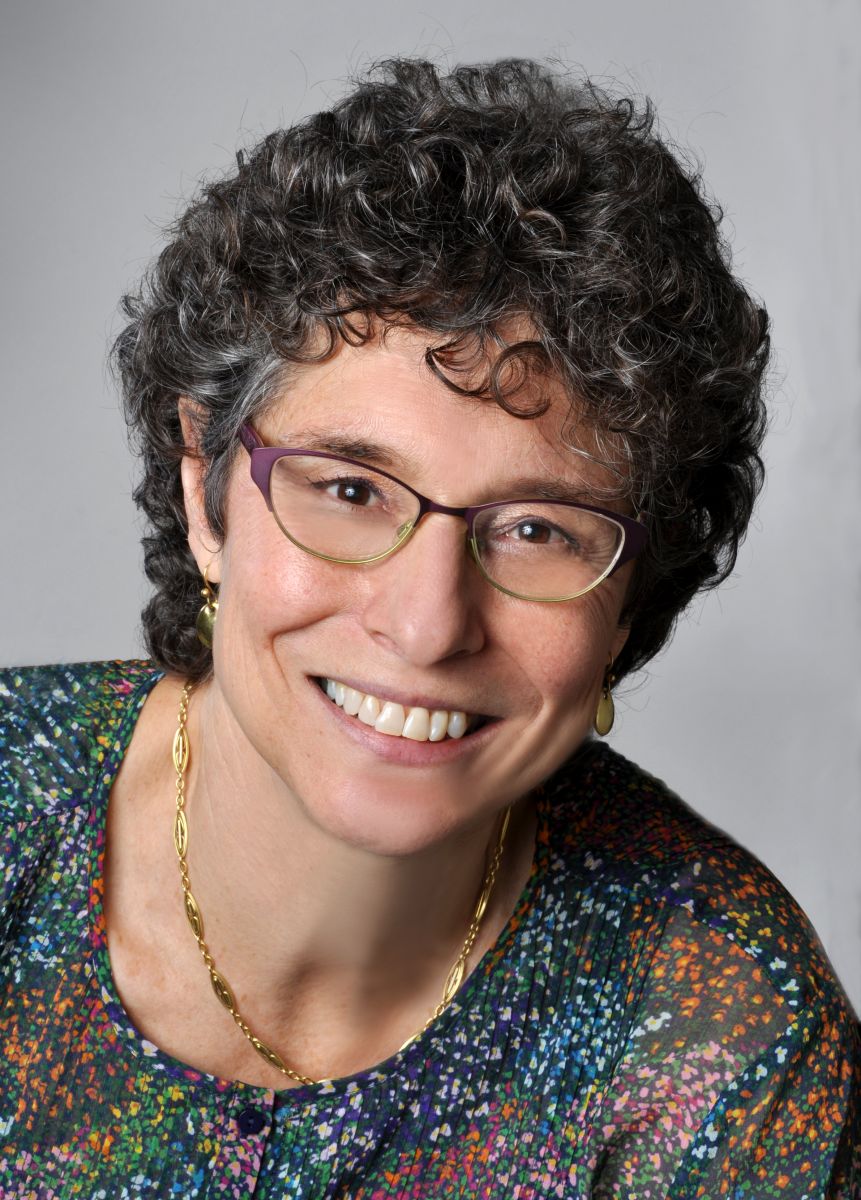 AnnaLee Saxenian, dean of the school of information, University of California, Berkeley
Our experience at the UC Berkeley School of Information partnering with 2U to launch an online master of information and data science (MIDS) degree suggests that Harvard is making a wise decision to establish a similar partnership to deliver its certificate in business analytics.
Berkeley and Harvard deliver academically rigorous, top-quality education that reflects the research excellence of our faculty. An experienced partner with expertise in marketing, producing online programs and managing technology that permits interactive and immersive educational experiences has allowed us to focus on what we do best -- improving educational excellence and growing access to our programs.
We launched the MIDS degree in 2014. Here's what we've learned in the past three years.
The need is huge. We've been amazed by the large numbers of highly qualified students applying to our online MIDS program because a campus-based program is incompatible with their existing work, financial or family commitments. These large numbers not only illustrate the scale of demand for graduate professional education, but also that growing access can improve student quality. We now have almost 500 students enrolled and have graduated some 150.
Online programs can offer superior academic quality. MIDS is rated among the top six data science master's degrees in the U.S. alongside programs at Carnegie Mellon University, MIT, Northwestern, Stanford and NYU. Our program is selective; despite significant prerequisites, we admit only a small fraction of those who apply. Ninety-two percent of our students graduate within three years. They are highly sought after and well paid by Silicon Valley's most demanding employers, who attest to the quality of the degree by subsidizing the tuition of promising employees.
Online programs require capabilities not found on most campuses. Even universities with substantial endowments lack the technology and marketing expertise to bring high-quality online programs to scale. Universities around the world, including Berkeley, have wasted billions of dollars trying to build and deploy our own online programs. This is an area that is natural for a public-private partnership like the one we have built with 2U.
Online professional degrees provide welcome revenue. As California continues to reduce its support for higher education, Berkeley is seeking to develop programs that generate new revenue without sacrificing excellence. Programs like MIDS that enable students to obtain high-quality, fully accredited professional degrees, while also generating much-needed revenue, are in the forefront of helping universities capture these opportunities. This is a good thing.
Partnerships require clear roles and responsibilities. 2U supports Berkeley faculty to develop curriculum, teach, advise students, control admissions and to monitor overall quality. 2U handles marketing, online content production and delivery and a range of student and faculty support services. 2U takes the financial risk of launching a new program (they have not yet recovered the multimillion-dollar investment they made in our MIDS program). Our revenue split reflects our respective costs and represents an equitable division of the program surplus.
Most universities lack any tradition of partnership; most faculty have little instinct for it. To be sure, a successful working relationship of this sort requires ongoing attention, communication and oversight. Our results have been so successful, however, that we are preparing to launch a second online professional degree in partnership with 2U.
The Berkeley experience stands as a refutation of the recent Century Foundation report criticizing the role of online program management businesses. A more carefully researched and nuanced study would document the many successes, as well as the instructive failures in these partnerships. It would document the many ways that digital technologies are now disrupting higher education, making it more important than ever that we experiment with partnerships that continue to test new capabilities for old institutions. Reports that misrepresent or discourage these partnerships serve only to reinforce the fearful conservatism of many universities.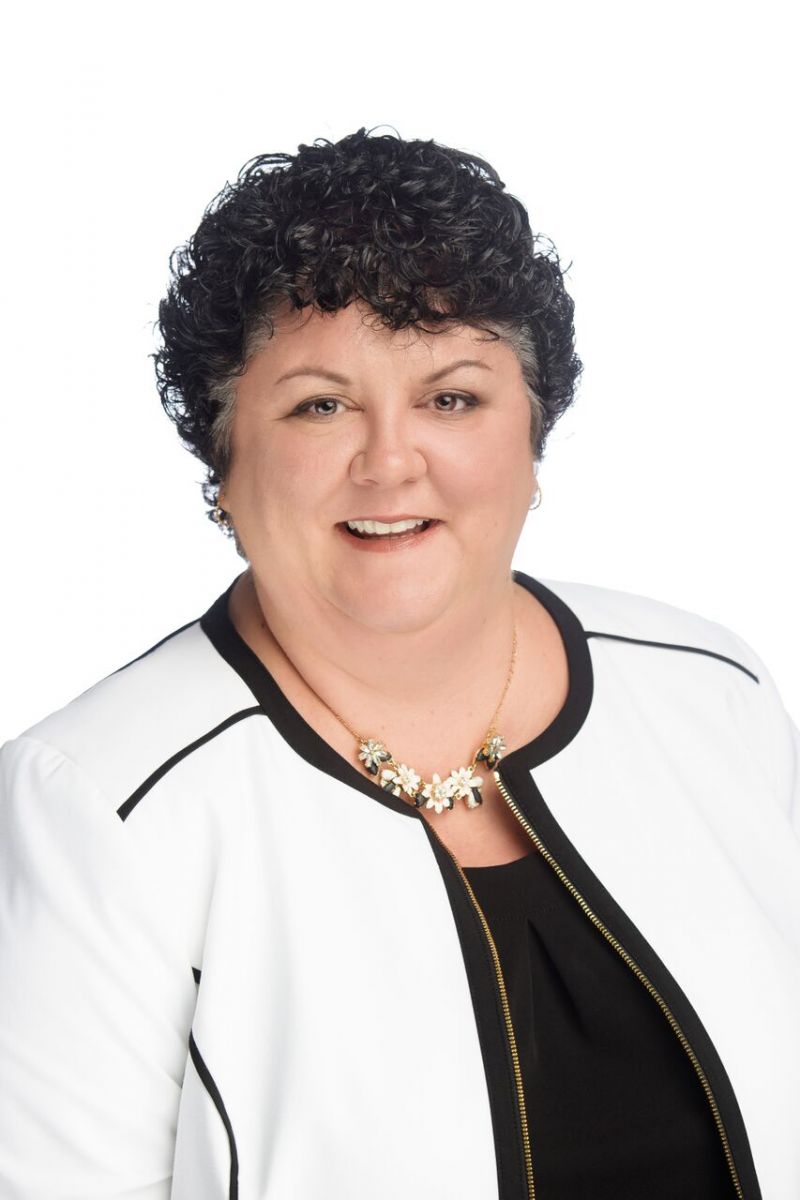 Melanie Storms, senior vice president for worldwide operations, Saint Leo University
As Margaret Mattes of the Century Foundation pointed out in her Monday article, "The Private Side of Public Higher Education," there is a wide continuum of services potentially offered through an online program manager agreement. From our perspective, at Saint Leo University, the distinction in these services is the key to ensuring a successful, quality-driven venture. It is common in this era of higher education for universities to rely on platforms such as Blackboard, D2L and others as the medium through which education is provided. These learning management systems provide the "classroom" for the online learner and the tools to enhance or facilitate learning.
The pitfalls of OPMs emerge when a deeper integration is involved. Outsourcing teaching, content development and recruiting and advising functions all pose a similar threat to quality and brand. Simply put, the institution risks losing control of its brand and students are often left in the dark about who is providing the services they are receiving.
Saint Leo University is an institution that has been there and tried that and has made the decision to return to a reliance on an internal work force to support its 3,000 online students and 31 online programs.
In 2008, Saint Leo discontinued its OPM contract, bringing all of its marketing and recruitment functions back in-house. In addition, the university has steadily invested in maintaining and growing an internal division responsible for the development and maintenance of its online course content, delivery and experience.
Reasserting control at the local level has allowed us to ensure our values-driven brand remains inherent in our curriculum and in our teaching. It has also allowed us to be more nimble in responding to both internal and external changes. We no longer have to rely on a third party to communicate and implement our desired approach to recruiting. We can rest more easily knowing that we control the messaging to our prospective students. Our faculty are secure in knowing that the courses that are taught reflect their intended learning outcomes, the institution's values and the approved curriculum. Ultimately, we remain in full control of ensuring the level of quality we expect.
Creating and maintaining a strong brand that permeates from your marketing through to every learning experience is a nuanced and, quite frankly, easily disrupted accomplishment. Universities like Harvard have personas that are carefully created around a strong sense of purpose, mission, value proposition and set of behavioral expectations. There is a universal understanding of what it means to receive a Harvard education. Harvard's foray into the world of OPM is a signal of the growing acceptance of third-party involvement in the delivery of education.
Published descriptions of the arrangement suggest that 2U will provide the platform for content to be delivered by Harvard. If that is the case, then risk appears minimal. But if not, we are wise to remember that there is not yet a universal definition of what it means to receive a 2U education. Caveat emptor.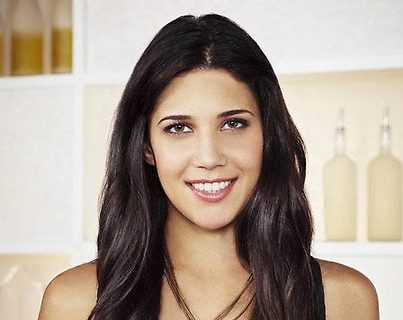 Kim Taylor, education entrepreneur, previously founder and CEO of Ranku
Most universities will struggle with enrollment for the foreseeable future. They are dealing with a perfect storm of issues: the contraction of the birth rate resulting in fewer high school students, an improving economy and student debt becoming a mainstream topic in the daily news.
This will drive more schools to finally put degrees online to recoup lost revenue in a faster time frame than they could do it themselves. This industry isn't going anywhere, but it doesn't mean all the OPMs will actually make money. They are all chasing the same 200 schools, and the terms of their deals are getting more complicated.
The Harvard/2U deal is an exception for a couple reasons. It's a departure from 2U's core focus on master's degrees. We should take note that the company is expanding to the continuing-ed space with a new and large distribution channel (and an international audience) in GetSmarter, a channel that is going to love the Harvard brand.
2U likely already had a strong indication this was going to be successful before it even launched (HarvardX currently has a course via GetSmarter). Program selection is something many OPMs struggle with causing them to shut down unprofitable programs years later. I think 2U will eventually roll out their technical infrastructure schoolwide and expand beyond the programs they currently serve.
In terms of a five- to 10-year outlook, I would say right now we're in the maturity phase in the OPM industry life cycle. Normally this starts with a shakeout period that has been delayed because there's a lot of obscurity about what an OPM even is (this article offers an inaccurate view of the concept), how they are different and who the best operators are. The shakeout is still coming.
I do think there's going to be a reckoning when it comes to the OPMs' call center-centric enrollment model they borrowed from the large for-profits. Their core demographic is about to shift to a generation who has a different relationship with the telephone and no landlines. I use an app called Robokiller that blocks auto-dialed numbers. These type of apps will become commonplace for millennials and Gen Z and will hurt OPM contact rates, and therefore enrollments, in the years to come. Many OPMs don't have a way for a student to apply without speaking to someone on the phone.
Those with the best technology and a point of view on the types of programs they can make successful will win.