You have /5 articles left.
Sign up for a free account or log in.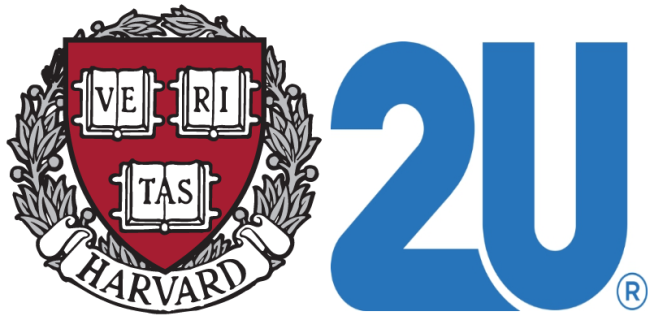 If any American university might be positioned to begin a new online program all by itself, Harvard University -- with its world-famous brand, many-billion-dollar endowment and founding relationship with the online course provider edX -- might be it. But the university announced Monday that three of its schools would create a new business analytics certificate program with 2U, the online program management company.
A collaboration between 2U and professors at the Harvard Business School, the John A. Paulson School of Engineering and Applied Sciences, and the department of statistics in Harvard's main college, the Faculty of Arts and Sciences, the program will teach students how to leverage data and analytics to drive business growth.
Aimed at executives in full-time work, the program will be delivered through 2U's online platform and will feature live, seminar-style classes with Harvard faculty members. The program will cost around $50,000 for three semesters, with an estimated time requirement of 10 hours per week.
More Coverage of Digital Learning
If these issues interest you,
please check out Inside Higher Ed's
new weekly newsletter, Inside
Digital Learning, published
every Wednesday. Read
more here.
The Harvard Business School already offers certificate programs through its online education platform, HBx. But Karim Lakhani, a professor of business administration at the business school, said the university had decided to work with 2U rather than developing the program completely in-house, because of the company's strong technological capability and experience -- particularly in incorporating "live" aspects of online programs.
Chip Paucek, CEO of 2U, said the technology 2U can offer universities goes far beyond "just what the student sees." The company can use analytics to predict things such as enrollment and completion of courses, in addition to making programs widely accessible, and securing content from cyberattack.
Aside from technology, 2U also offers up-front money. The company "invests heavily in each of its partnerships," said Paucek, typically spending between $5 million and $10 million in the first few years. Each 2U partnership lasts a minimum of 10 years to give the company time to recoup its investment from a significant slice of the student enrollment fees. Paucek said the partnership with Harvard was a high point in the company's 10-year history, and that the company was "honored to be a brand ambassador for one of the best-known brands in the world."
Deciding to work with 2U was "not a trivial decision" for Harvard, said Paucek, adding that university officials "were clear they would not commit to it if it was not one of the world's best programs." Conversations about working together began around five years ago, according to Paucek. But it was not until two years ago that talks centered specifically on creating a business analytics program.
Lakhani acknowledged that Harvard has many resources at its disposal, including its existing technology platforms edX (which it founded with the Massachusetts Institute of Technology) and HBx, the business school's adapted platform. But while the university has used these platforms mostly to experiment with asynchronous massive open online courses, Harvard was interested in "another exploration in this space" and other ways to "reconceptualize the [educational] delivery model," Lakhani said.
Looking around for ways to do that, he said, led the university to 2U. "This experiment allows us to learn to say, if in fact we have a technology provider that will take on the burdens of infrastructure, and that has experience with running this type of program, we should take advantage of their expertise," he said.
Adapting to Explore an Emergent Field
Both 2U and Harvard recognized the potential in creating a program in business analytics. "Data analytics has moved from the periphery to the center," said Lakhani. "It's a shift that's now affecting every industry. We want our students to be able to understand that shift and develop the skills to take advantage of it." The program is intrinsically multidisciplinary, Lakhani said, and built on partnerships already founded at the university as part of President Drew Gilpin Faust's long-term ambition to break down barriers between Harvard schools.
When the first cohort of 60 or so students begins the program in March 2018, they will be exposed to the latest research in the field from Harvard's world-leading faculty. It is the Harvard faculty's expertise that Lakhani hopes will separate Harvard's business analytics offering from programs offered by universities such as Cornell University and the University of Pennsylvania's Wharton School.
Anne Trumbore, senior director of Wharton Online, said that her university's business analytics specialization, offered through the online learning platform Coursera, was one of the university's most popular. "I'm thrilled that Harvard is entering this space," said Trumbore, as "there's a real demand in this area."
Paul Krause, CEO of eCornell, the university's internal provider of digital learning, agreed that there was high demand for business analytics programs but expressed surprise at the news of Harvard's partnership with 2U.
"OPMs usually partner with universities because they can offer capital or expertise that the university doesn't have," Krause said. "Harvard already has the capital and the expertise."
The deal between Harvard and 2U comes as some analysts and observers question whether universities will (and should) continue to pay outside companies to take their programs online. (A highly critical report Monday questioned whether such arrangements might undermine public higher education.)
Paucek of 2U said that the new arrangement offers an emphatic yes to that question, from one of the highest-profile universities in the world. "It's great for us to be able to show," he said, "that even Harvard is interested in what 2U can offer."
More from Digital Teaching & Learning