You have /5 articles left.
Sign up for a free account or log in.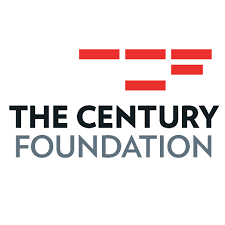 As colleges and universities flock to take their academic programs online, many of them work with outside contractors to handle some or all of the course development, marketing and back-office management of the programs. That's even true of Harvard University, which announced a partnership with one of these online program management companies Monday (see related article).
A warning about the nature of those arrangements -- and the risk they might play to the nature of public higher education -- came Monday from the Century Foundation, which describes itself as a "progressive, nonpartisan think tank" aimed at reducing inequality. The report, "The Private Side of Public Higher Education," was released under the foundation's "for-profit education" banner, which (inspired by one of its senior fellows, Robert Shireman, who led the Obama administration's regulatory crackdown on for-profit colleges) focuses mostly on corporately owned educational institutions.
Shireman and Century have paid increasing attention to other ways in which they believe the profit motive is creeping into higher education (Shireman blasted the recent purchase of Kaplan University by Purdue University on those grounds), and the new report explores the world of online program management companies, which other recent reports have identified as a billion-dollar-plus industry. As typically defined, these companies -- a short list of providers includes 2U, Wiley Education Services, Academic Partnerships, Bisk Education, Pearson Embanet, Everspring and Keypath Education -- provide a range of services and often up-front capital to help colleges take their programs online, typically in exchange for a long-term share of tuition revenues generated by the programs.
(Somewhat strangely, the Century report muddies the waters by including in its definition of the online program providers companies, such as D2L and Canvas by Instructure, that primarily provide learning management systems through which instructors and students produce and share content.)
The Century report makes plain that colleges have long turned to outside companies to perform certain functions on the administrative side that they don't necessarily have the in-house expertise to manage. The shift to the academic side of the institutions crosses an important bridge, though, in Century's eyes. "However, unlike managing dormitories or servicing cafeterias or organizing parking," author Margaret Mattes writes, "the functions of OPMs are closely linked to the core educational mission of these public institutions. As a result, the quality of the services provided by OPMs has a direct bearing on the quality of the school itself and the ability of these institutions to fulfill their mission to train students and prepare them for the work force."
Based on more than 100 contracts (to which the report links) between online providers and public universities that Century collected through information requests, the report lays out how the arrangements typically work and lists the risks the model may expose for public universities -- and students and taxpayers, whom Century sees as its constituents.
While there will be few if any surprises to those who follow ed-tech trends, the report notes that online program managers frequently earn half or more of the revenue from student tuition (or sometimes a set fee per enrollee) in exchange for the course design and development, recruiting, marketing, and/or counseling services they provide. The report says that the revenue share figures in the contracts Century reviewed range from 10 to 80 percent, though most are around the 50 percent mark.
Century defines several risks in these arrangements.
First and foremost it suggests that the deals prioritize "dollars over learning," by exposing "consumers to the financial interests of decision makers, interests that would not exist if exclusively public or nonprofit institutions were involved in providing these distance learning programs." The revenue sharing, in particular, Century writes, "establishes clear financial incentives for OPMs to make online programs larger and more expensive for students, while simultaneously reducing expenditures."
"Since many of these OPMs play a significant role in developing and delivering these programs, the companies also have an incentive and the ability to cut production costs and, potentially, quality," the report states. "While individual administrators and faculty members at the public institutions can rebuff these attempts when establishing enrollment targets and admissions criteria, these interests -- driven by the governance structure of for-profit business -- will nevertheless persist."
Century also warns that the arrangements often leave students "in the dark," unaware that the academic programs aren't "entirely sponsored, created and managed in-house," and may expose students' personal information to marketers if the contracts don't contain sufficient protections of that information. The report notes that a few of the contracts between universities and OPMs allow the companies to ask applicants to certain programs (especially those denied entry) if they are interested in another university with which the online provider also works.
"Seeking to maximize profit, proprietary OPMs may employ some of the same abusive marketing practices that have plagued the for-profit college industry or sell these leads to other companies that may do so," Century writes. "Operating on behalf of a public institution, these companies may be able to earn the trust of, and therefore collect and utilize more information from, potential students than would otherwise be possible."
The report ends by noting that the online program management providers are a recent phenomenon that "so far, have not erupted into a major scandal." But it warns that colleges must monitor these contractors to prevent "students and taxpayers who thought they were working with a relatively safe public institution [finding] that they have been taken advantage of by a for-profit company."
Generally, when the online program management deals have received scrutiny on campuses, the companies have said that the significant revenue shares they receive reflect substantial up-front investments they make to build out academic programs and to meet enrollment targets set by their university clients.
Representatives of some of the companies named in the Century report took issue with its conclusions, some more vehemently than others.
Gregory Finkelstein, managing director of Wiley Education Services, said via email that public universities -- and their internal governance structures -- retain control over all important aspects of the programs they launch with companies like his.
"In Wiley's institutional partnerships, shared governance is a critical success factor," Finkelstein said. "In all cases, academic and admissions control rest solely with our partner institutions, including program design and structure, faculty governance and oversight, and admittance and financial aid decisions. This bright line separating respective responsibilities allows for these programs to operate at standards established by the institution and most often directly aligning the online version with its campus-based counterpart.
"Wiley functions as a strategic partner providing a suite of resources, technologies, select services and best practices that help institutions accomplish their mission and better focus on the teaching and learning process."