You have /5 articles left.
Sign up for a free account or log in.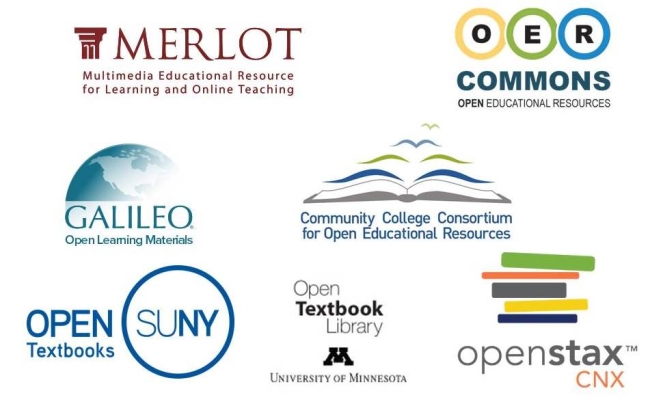 Awareness of open educational resources is slowly increasing, per a new report last month from the Babson Survey Research Group. For many faculty members, though, finding OER remains a daunting assignment.
Perhaps the problem lies partly in perception. Some OER experts interviewed for this article believe finding materials is no longer the herculean task it would have been five years ago. Making faculty members aware that the landscape has changed, however, is more difficult.
Steven Bell, associate university librarian for research and instructional services at Temple University and co-founder of the Blended Librarians Online Learning Community, argues that the mind-set necessary to find OER differs from the traditional textbook-adoption process more than some instructors realize.
"We're still quite a ways away from making this information as easy to discover as faculty would want it to be," Bell said. "They're comparing this still quite young OER world to what they're familiar with in terms of commercial publishing," in which corporate representatives present to instructors new versions of existing textbooks -- no elaborate search necessary.
Follow Us on Twitter
"Inside Digital Learning" is on
Twitter -- please follow us
@ihedigital.
Now faculty members interested in pursuing OER are pulled down myriad paths, many of which aren't particularly well lit. OER advocates see improving faculty awareness as one of the central challenges in expanding adoption of nontraditional course resources. Here's what they're up against -- and how institutions can tackle it.
Barriers and Stumbling Blocks
Defining OER: Fifty-six percent of faculty respondents to the Babson survey reported that they don't know the term OER or understand its nuances. Unfamiliarity breeds skepticism, even when faculty members are unwittingly creating content that falls under the OER banner, according to Alexis Clifton, executive director of OER services at the State University of New York system.
She's talked to instructors in her system who create their own course materials but don't associate that activity with the OER phenomenon they've only heard about in abstract terms.
"Because we tend not to talk about our course materials in public ways a lot of the time, it may not even occur to faculty members that other people might want to borrow what they're using, or that what they have would be useful outside of their own department," Clifton said.
Additional confusion arises, according to Bell, when traditional publishers market "OER solutions" that ultimately require students to pay -- negating the alleged appeal of OER. As publishers elbow into the market of nontraditional materials and "learning platforms," those distinctions will only grow blurrier.
Finding It: Once faculty members sort out their confusion, finding OER across disparate delivery mechanisms proves challenging. Resources abound (see below), but navigating them is tricky business.
"If you said, 'Hey, Steven, I would like to find more OER,' I could point you to our library's research guide for OER resources," Bell said. "If a faculty member went on there and there's a list of 20 different websites, they're probably going to be feel frustrated … I could see that being really off-putting."
Faculty members with demanding schedules may lack the bandwidth for such investigations. Even reading multiple textbook-length works in an effort to find the best one can be an unreasonable time burden, according to Abbey Dvorak, assistant professor of music therapy at the University of Kansas.
Making Time: In some cases, even instructors who understand and value OER underestimate how much work is involved in moving from a course-spanning textbook to a revolving collection of disparate materials, according to John Warren, director of Mason Publishing and the George Mason Press in the George Mason University library.
Challenges can offer upsides, though. Warren's institution is among several testing out incentives -- in the form of several thousand dollars or a reduction in course load -- to faculty members interested in pursuing OER.
"It really does offer them a chance to look at their course anew and take a more outcomes-based approach," Warren said. "It's not just about textbook costs."
Faculty members sometimes arrive at the OER solution organically. Joseph Donica, assistant professor of English at Bronx Community College, said during a panel at the Modern Language Association convention last week that he embraced OER once he was "over waiting a month for students to buy books, and over clearly just breaking every copyright rule in the book." In addition to driving down costs, OER helps him introduce his students to "open culture" (which he defines as nonproprietary and collaborative ways of existing online and producing and sharing knowledge) more generally, which coincides with his academic interests, he said.
Tools and Options
Outside observers might envision OER offerings as an overwhelming network of loosely connected threads. Advocates, however, say search tools have improved rapidly. (See box at right.)
Where to Find OER
Experts consulted for this article recommended the following tools. If you use others at your institution, help out your colleagues and comment at the end of this article with a link.
If, per Warren's supposition, those websites seem too daunting, other avenues await. The most endorsed tool of all among those interviewed for this article lies right under faculty members' noses.
"I can't speak highly enough of the magic that librarians offer in this regard," Clifton said.
Rajiv Jhangiani, psychology instructor and special adviser on open education to the provost at Kwantlen Polytechnic University, in British Columbia, agrees. "They are the champions of open education. They're extraordinarily knowledgeable. They're underutilized on their campuses."
Josh Bolick, scholarly communication librarian at the University of Kansas, believes he and his fellow library staffers indeed have plenty to offer. Bolick has spent the last two years helping launch the institution's OER initiative, and he's been honing his pitch to faculty members ever since. A few key components:
He points faculty members to online resources that will help them find materials for their area of study. He's careful not to imply that he's the expert on their subject area -- that's their domain.
If they're not seeing material that meets their needs, he suggests instructors pursue grants from the institution to create it themselves. He also encourages faculty members to share what they find with colleagues who might find certain pieces more useful.
Instructors should gain insight into the impact of OER accessibility from those who stand to benefit from it, Bolick argues. "A lot of instructors can be disconnected from day-to-day lived experiences of their students. If they start talking to their students, that leads to a lot of understanding and empathy."
Other techniques help gradually ease skeptics' concerns. David Ernst, founder and executive director of the Open Textbook Network, conceived workshops now offered across the country that encourage instructors to peruse OER material and write a short review afterward. That review often ends up on the Open Textbook Library website, providing a service to future faculty members in need.
"We try to set them up to look for themselves," Ernst said. "Only they know what's going to work in their class."
A librarian from the University of Texas at Austin in attendance at Friday's MLA panel said she sometimes worries that her willingness to help with OER isn't resonating with faculty members who solicit her help.
"They want to see me as their bibliographers," she said. "They don't want to see me in a collaborative role."
Panelists recommended that librarians start conversations with faculty members on Listservs and virtual meet-ups, rather than inundating them with options when they seek in-person help. They also pointed out that even a small audience can make a sizable difference.
"It might seem really depressing that you have one or two faculty members at your workshop. But that one adjunct can teach 150 students, 300 per year," Alyson Indrunas, director of teaching and learning at Lumen Learning, said during the panel. "Count your workshops by your students, not your teachers."
OER advocacy tends to be more convincing from peers than from outside forces, observers said. At George Mason, faculty learning committees meet regularly to discuss various overarching topics -- regular sessions on OER are planned for the near future, Warren said.
SUNY has been working since 2012 to launch OER initiatives at dozens of its 64 diverse campuses; Clifton joined the team in early 2017, right before the announcement of a statewide initiative to expand OER availability. She's found a light touch most effective.
"I'm not out to persuade someone to do something that would be a sacrifice of what they feel like is quality or effectiveness in the classroom," Clifton said. "But if the only challenge is that it's hard to find, then I would say, 'OK, you've got the team, the support structure at your local campus, that's what we were dedicated to help you do.' It's refocusing on the goals that faculty have for classes and not even so much the materials."
Still to Come
For faculty members looking into OER at institutions where widespread support isn't yet available, Clifton recommends gradually incorporating materials into an existing course, rather than radically transforming a course to meet a host of new materials.
Institutions that want to invest OER should set concrete goals, Clifton recommends. At SUNY, for instance, five campuses are working to create a zero-textbook degree program; that concrete goal has facilitated conversations among faculty members that might not otherwise have occurred, she said.
Bell envisions a system that integrates open content into existing discovery tools, such as the learning management system, that faculty members already use. Ideally, that system would allow for filtered searches that narrow to specific types of materials or permission levels.
Faculty members sometimes resist OER because it lacks the supplemental materials -- grade books, homework quizzes, test prep -- that commercial publishers offer. More offerings in that arena are likely to emerge in the next few years, Bell predicts.
Several observers said discipline-specific materials will be key to spreading OER from lower-level, high-enrollment courses to the more specialized offerings at the upper level. Jhangiani has observed some sharing in the physics and psychology communities -- and he expects to see more.
Those pushing OER initiatives on their campuses say the road ahead looks tough but conquerable.
"It's probably pretty early on the curve," Clifton said. "The awareness and searchability will come hand in hand. If you look around your campus and know more people are doing it, that makes it easier to overcome the initial barriers of not knowing how to get started."