You have /5 articles left.
Sign up for a free account or log in.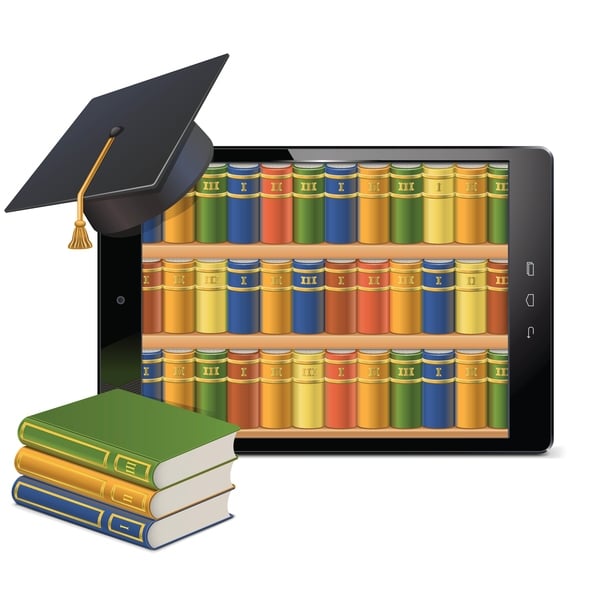 The City University of New York and State University of New York systems are preparing for the conversation about college affordability to shift to the cost of textbooks as the state rolls out its free-tuition plan.
Governor Andrew Cuomo and state legislators announced Saturday they had reached a deal that will make tuition free at CUNY and SUNY. Known as the Excelsior Scholarship, the program could help as many as 940,000 families afford higher education, according to one estimate.
As the state prepares to launch the program this fall, administrators at the two university systems are planning for an influx of low-income students for whom the add-on costs of higher education -- such as textbooks -- represent a significant barrier to enrolling.
"Tuition may be free, but the rest of college still isn't," said Carey Hatch, associate provost for academic technologies and information services at SUNY.
The deal also contains some funding to address that issue: $8 million, to be split by the two systems. According to the announcement, the money will be used to "provide open educational resources, including ebooks, to students at SUNY and CUNY colleges to help defray the prohibitive cost of textbooks."
At SUNY, administrators are still "trying to get our heads around" the impact $4 million could have on reducing the number of students who are unable to afford textbooks, Hatch said.
"This isn't a nice one-off innovation," Hatch said. "This is something that can be incredibly impactful for our students. If you can save students $700 a semester, that's a month's rent."
New York is one of many states that are targeting textbook costs as part of a larger effort to bring down the cost of higher education. Early experiments with OER often began with a single professor testing alternatives to commercial textbooks in a single class, but the last few years have seen an increase in OER initiatives at the state or university system level.
At the moment, Hatch said, the system hopes to eliminate textbook costs for 100,000 student enrollments, and plans to distribute funding to campuses that want to use OER in courses where they will benefit the greatest number of students -- large introductory general-education courses, for example.
"My assumption is we're not just going to distribute the money out to the individual campuses," Hatch said. "We will be very targeted, and we will work with the campuses that are really willing to help drive it to scale."
Some of the funding may find its way to SUNY OER Services, a membership organization that works with campuses in the system as they grow the use of OER. SUNY OER Services originally launched as Open SUNY Textbooks, a publishing initiative, which has relied on a series of grants to publish 20 free textbooks. The last two titles are expected to be released before the end of the semester.
In an effort to become financially self-sustaining, Open SUNY Textbooks last year said it would focus on services. Alexis Clifton, executive director of SUNY OER Services, said the funds in the budget deal earmarked for OER will accelerate that shift.
"With this new, wonderful infusion of funds, our primary goal is going to be less on the creation of brand-new materials whole cloth and more in partnering faculty and campuses with resources that already exist and are well-defined, peer reviewed and in good shape to serve the needs of this incoming population of students," Clifton said in an interview.
SUNY OER Services doesn't have any paying members yet, but the organization works with about a dozen campuses in the system, including five community colleges that have received grants from Achieving the Dream to build zero-textbook-cost degree programs.
"Textbook prices are another significant barrier to entry for many college students, and textbook prices off the shelf can be one-third to half of tuition, especially at community colleges," Clifton said. "This specific attention and funding for OER means that the state's really making a concerted effort to acknowledge that this is a barrier, and maybe not one that students are aware of when they first enroll."
CUNY promotes open educational resources in a number of different ways, including grant programs and the repository CUNY Academic Works, where faculty members can deposit materials for their colleagues across the system to find.
With its $4 million, CUNY plans to expand an existing grant program to create up to 300 zero-textbook-cost courses or convert existing courses that use commercial textbooks. The system is looking for colleges that can commit to creating five, 15 or even 25 such courses, and five sections of each course, said Greg Gosselin, interim university dean of libraries and information systems.
The one-time grants to colleges that volunteer to participate will include stipends for course development and faculty training, money for technical support and funds for participating libraries, Gosselin said.
Since the money must be spent in the next fiscal year and the prospects of future funding are unclear, "We need to get a lot of bang for the buck, and we need to make a serious impact," Gosselin.
Administrators at both university systems said they plan to work more closely together to maximize the impact of the funding. The two systems have been in constant contact since news of the budget deal broke last week, Ann Fielder, open education librarian at CUNY, said in an interview. So far, discussions have ranged from creating a shared catalog of OER courses to finding ways to support each other's campuses.
"It's a mean amount of money," Fiddler said, adding that the funding has the potential to create millions of dollars in savings for students. "The potential is just enormous."