You have /5 articles left.
Sign up for a free account or log in.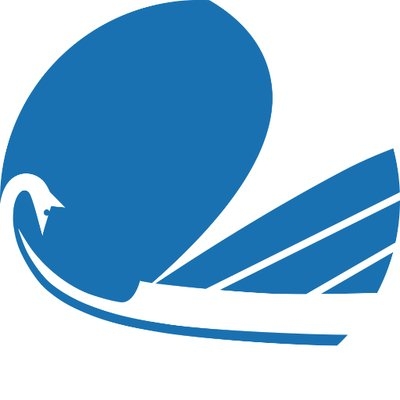 Faculty satisfaction in online courses at liberal arts colleges does not necessarily translate to high student enrollment, a report by Ithaka S&R suggests.
The report, published today, looked at the results of a Teagle Foundation initiative that provided grants to liberal arts colleges to work together to develop online or hybrid online courses and educational resources.
While many faculty members who took part said they were pleased with the results, the online courses typically did not have higher enrollment than equivalent face-to-face courses.
As many liberal arts colleges grapple with dwindling enrollments, offering courses wholly or partially online is becoming an increasingly attractive option for colleges trying to expand their capacity without blowing their budget. But in the report, just 4 percent of faculty members reported that enrollment in their online course was higher than the equivalent face-to-face course. Most respondents (over 75 percent) said that enrollment was flat.
Martin Kurzweil, director of educational transformation at Ithaka S&R and co-author of the report, said liberal arts colleges need to think strategically about which courses to adapt if they wish to increase enrollment.
In the eight projects reviewed in the report, many had small class sizes to start with when offered as face-to-face courses, possibly indicating that the subject had a limited appeal to students, said Kurzweil. He added that in some cases, students may also not have been made sufficiently aware of the courses, citing at least one case where an institution failed to list a course in its catalog. One of the key lessons from the projects highlighted in the report is that successful online courses require full institutional support -- from faculty members, administrative staff and leadership.
Liberal arts colleges offering online or hybrid courses do seem to face a unique set of challenges, said Kurzweil. Many liberal arts colleges pride themselves on being small institutions with a highly personalized approach, and market themselves to potential students as such. Perhaps one reason why the online courses in the study weren't more popular is because they didn't align with students' expectations of their learning experience, suggested Kurzweil.
Loni Bordoloi Pazich, program director at the Teagle Foundation, said that she anticipated students at liberal arts colleges would be receptive to online or hybrid courses, provided they were done well. She said the projects had demonstrated that engaging with technology had not diminished quality, and in many cases had improved colleges' offerings.
Faculty members who took part in the program said that instruction about online learning had improved their understanding of pedagogy in face-to-face environments, too. Faculty attitudes to technology were also shown to improve following exposure to it, the report found -- a finding echoed in Inside Higher Ed's survey of faculty attitudes on technology.
Some projects reviewed in the report were more successful than others. In one project, six liberal arts colleges formed a consortium called the Midwest Hybrid Learning Consortium. Its aim was to collaboratively develop teaching and learning resources. While the project was successful in pairing faculty from different institutions to create resources and share ideas, a bigger aim of creating online courses that could be run by one institution and delivered to students at all colleges in the consortium never came to pass.
"It was a bridge too far," said Barry Bandstra, professor of religion at Hope College in Michigan, and principal investigator on the Midwest project. Some institutions in the consortium were "just fundamentally opposed to online instruction," he said.
One of the issues highlighted in the report is that students may not want to take courses offered by institutions that aren't their own. But Bandstra said that when he talked to students, they welcomed the idea. "It's primarily the faculty, and probably also the academic administrators, that are holding back the innovation."
But not all projects suffered this issue. The Texas Learning Consortium, which consists of five private universities in Texas, was extremely successful in developing courses that could be offered to students from other institutions, Kurzweil said. The TLC created courses in Portuguese, Chinese, German, French and Spanish. These courses were taught face-to-face at one institution but included an option for distance learning for students from other institutions.
Rui Cao, an instructor of Chinese at Schreiner University and a principal investigator on the TLC project, said the project's success was greatly aided by the appointment of a program coordinator to act as a single point of contact for any queries arising between the colleges. Another aspect of the project that worked well was the creation of four cross-institutional teams to cover assessment, collaborative technology, pedagogy and curriculum development, she said.
The TLC project was not without challenges, however. Coordinating different academic calendars and institutional policies is tricky, and a detailed communication plan had to be developed to deal with this, said Cao.
Charlie McCormick, president of Schreiner University and co-principal investigator on the TLC project, said that a key lesson from the collaboration was the realization that "we can accomplish more by seeing each other as partners than we can accomplish by seeing each other as competitors."
"Using technology does not mean we abandon our commitment to relational learning and individual attention; on the contrary, it allows us to find new ways -- and sometimes deeper ways -- to achieve those commitments," said McCormick.
George Mehaffy, vice president for academic leadership and change at the American Association of State Colleges and Universities, and a principal investigator on a third project, agreed that using technology did not mean compromising on quality. Collaborating, sharing resources and expertise, could allow liberal arts colleges -- and higher education more broadly -- to design better courses with better outcomes for students, said Mehaffy.
Rather than each faculty member designing a course from scratch, Mehaffy said he'd like to see colleges move to a "clinical model" where a suite of specialists with different expertise work together to design courses informed not only by subject expertise, but instructional design, robust assessment, student cognition, graphic design, etc. "What this whole project has evoked for me is a reflection on how we design and deliver courses," said Mehaffy.
More from Digital Teaching & Learning