How a Digital Textbook Initiative Achieved Liftoff
Indiana University wants other institutions to absorb insights gleaned from its fast-growing digital textbook initiative.
istockphoto.com/noipornpan
There might not be a magic formula for subverting the woes of the high-cost textbook market -- but Indiana University thinks it's taken some steps in the right direction, and hopes other institutions can learn from its successes.
After several years of pilots and trials, the institution launched its eText initiative in spring 2012. Under the inclusive access model, publishers offer their content on a digital learning platform for significantly less than the cost of a physical textbook. Instructors choose before the beginning of the semester whether to secure and assign an etext. If they do, students pay the lower cost as a required course fee, in exchange for access to the textbook for the entirety of their academic career at Indiana.
ETexts 101: A Practice Guide, Indiana University's new ebook designed to help institutions learn from the program's successes, offers some hard numbers behind the institution's stated successes. Adoptions have skyrocketed from 690 course items during the program's first year to nearly 3,400 in 2017. The number of unique students participating leaped from 5,407 in 2012 to 61,594 five years later. The institution currently enrolls 115,000 students total.
Savings generated by the program grew from an estimated $1.2 million in 2012 to nearly $8.1 million last year, according to the ebook. That number is calculated by subtracting the cost of the etext from the cost of the corresponding printed text, then dividing by two to acknowledge that most students avoid paying full retail prices.
Indiana's ebook, available online under a Creative Commons license, lays out several perks of this approach:
Students pay close to what they would pay on average for buying a physical textbook and selling it back after one semester, or about half the price for an etext on the regular market.
Students can read, access and annotate all of the texts on multiple devices through a single institutionwide platform powered by Courseload.
They can also print materials themselves or request a print-on-demand version for a small fee.
Etext materials are available on the platform by the first day of class at the latest, and sometimes weeks earlier.
The window of opportunity arrived in 2007, when Indiana University's agreement with Barnes & Noble as the institution's exclusive physical location for textbook sales did not include an exclusivity clause for electronic content.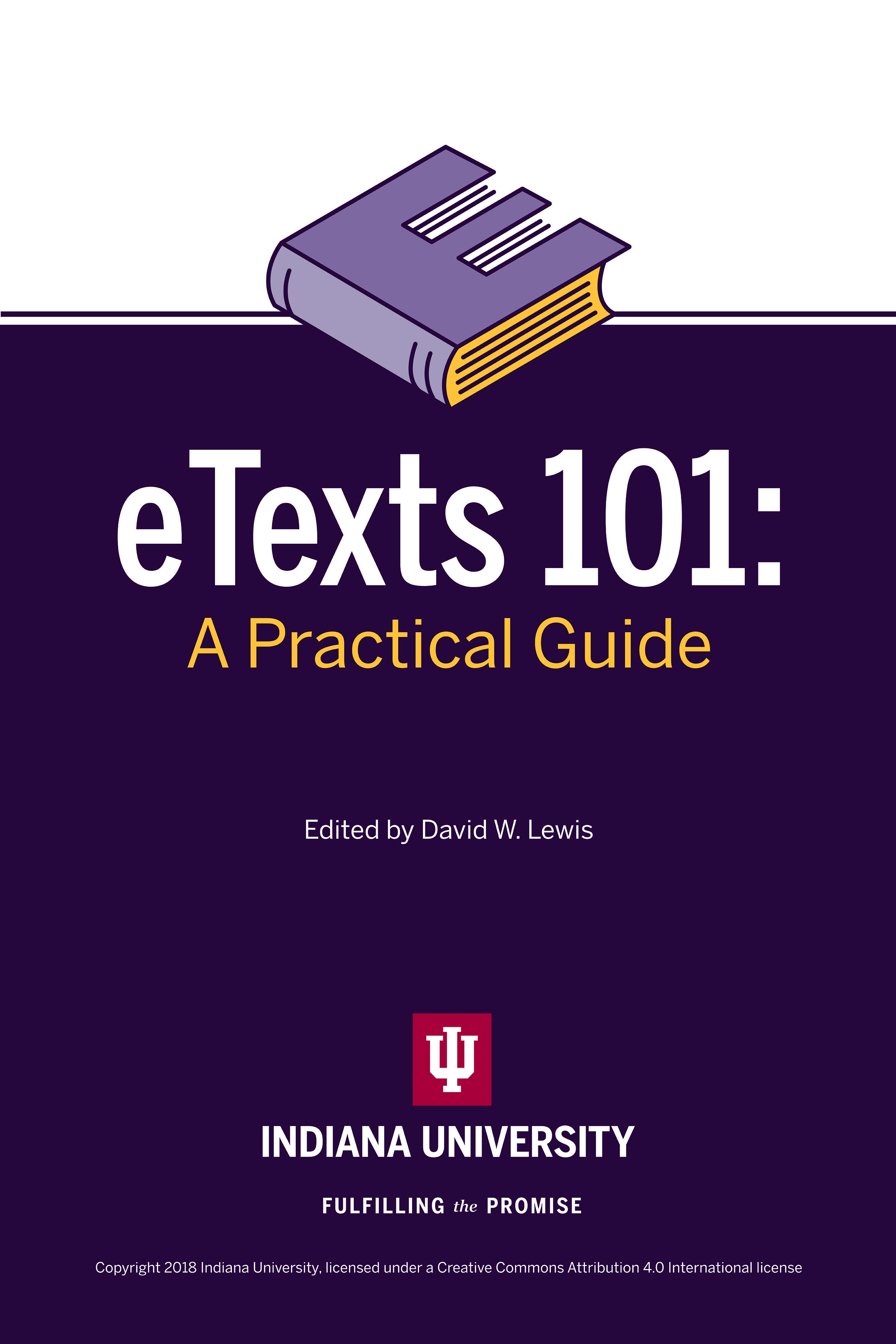 "This made it possible to explore the eText model without having to be concerned about the potential for a turf battle with the campus bookstore," the report reads.
Negotiating deals with publishers was tricky business, though. Companies were reticent at first to offer their catalogs for more than 50 percent off list price. Eventually, Indiana negotiated McGraw-Hill down to 35 percent, and Pearson followed suit a year later.
"We had publisher sales representatives calling on faculty at IU and urging them not to use the eText contract that IU had signed with their company," writes Brad Wheeler, vice president for information technology and chief information officer at Indiana. "It was crazy, yet our adoption numbers and [pass-through] revenue in the eText program continued to accelerate."
The university now has deals with 25 publishers; Elsevier remains a key holdout.
Lessons for Other Institutions
A well-intentioned initiative that works on paper can still fail if students and faculty members aren't interested. The key, according to the report, is "socialization."
Early messages about the program should come from leaders who work directly with faculty members -- such as provosts, deans or other administrative appointments -- rather than technology administrators or external publishing representatives, according to John Gosney, director of faculty engagement and outreach for University Information Technology Services, and Anastasia Morrone, associate vice president for learning technologies. Department meetings, faculty committees and webcasts can serve as breeding ground for buy-in, but instructors need to feel that they're being paid frequent and sincere attention, and that participating is an option rather than a requirement.
One strategy laid out in the report could be applied to initiatives beyond textbooks as well: keeping in mind that enthusiasm for innovation is often tempered or even erased by fear of the unknown.
"It can be easy for those involved in the rollout of an eText program, or others who are proponents of eTexts, to forget that their enthusiasm for eTexts and their benefits to teaching and learning are not widely shared," Gosney and Morrone wrote. "When talking with faculty and students about eTexts, a good strategy is to avoid assuming they either understand or are even interested in the concept of eTexts."
In an effort to mitigate confusion on all sides, the institution largely walls publishers off from communicating with faculty members directly, except when instructors inquire about the availability of a particular offering from the publisher as an etext. Any contact between publishers and faculty members functions as part of the etext inquiry/order process with the university.
Other sections in the report advise institutions on preparing for the window of time when etextbook orders are accepted, maximizing instructor and student engagement with etext material, ensuring that etext materials are outfitted with options that maximize accessibility, and helping instructors publish internal etexts.
What Other Institutions Are Doing
The report also includes case-study perspectives from several other institutions.
Highlights include the University of Minnesota, whose eLearning Support Initiative includes a wide range of materials from customized digital course packs to open-access textbooks written by faculty. That last item has generated $800,000 in savings in 44 classes across 8,200 students as of fall 2017.
Meanwhile, Ohio State University in 2014 created the Affordable Learning Exchange, which helps faculty members navigate affordable resources and find solutions to promote student savings. The exchange funds projects that bridge cost gaps, including digital publishing. The institution is also working on innovating within the learning management system -- one professor, Melissa Beers, pioneered a table of contents in Canvas that links to relevant chapters from open textbooks.
"Although the resulting product looks like a textbook, the method allowed Beers and her students to break free from the limits of a static text, and ensure materials were more closely tied to the topics covered in class."
Beyond the report, inclusive access is gaining steam among publishers, though it's not without critics, who argue that instructors and students have less flexibility to choose the best fit for their needs.
You may also be interested in...
Inside Higher Ed's Quick Takes