EdX Partners Support Fees for Online Courses
MOOC provider consulted some but not all partner institutions before introducing fees for online courses. Most institutions support the move, but some wonder if it will be effective.
EdX has begun experimenting with a "modest support fee" for some of its online courses, as Inside Higher Ed reported last week. The company's goal, of course, is to generate more revenue, which can be funneled back into developing and running courses and programs. The decision also affects edX's institutional partners, including nearly 30 in the U.S.
"Inside Digital Learning" reached out for comment from 16 institutions that have currently active edX partnerships that include free online courses. Were they made aware of the change before edX slipped the news into a blog post last month? Did they have a chance to weigh in on the decision? Do they believe the move will be successful or cut into enrollment?
Eight institutions responded to the request but didn't provide comment in time. Three declined to comment.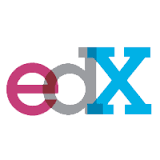 The rest offered varying reports from their communications with edX regarding the support-fee experiment. Several institutions, including the University of Pennsylvania, were presented with the possible fee change experiment a few months ago and asked to weigh in. Others got notification more recently, and still others found out the news when the announcement came out last month.
At least one -- the Massachusetts Institute of Technology, one of the two founding partners of edX -- isn't part of this particular experiment, according to a spokesperson for the institution, who declined to answer whether MIT declined to participate or was not offered the opportunity. EdX declined to comment further on decisions regarding partners for the support fee project.
How Institutions Responded
By and large, representatives of institutions said they have a rooting interest in keeping edX financially sustainable, and they aren't surprised that edX needs more money from students to maintain the volume of its output. Most agreed that more changes from edX and its competitors are likely.
Some, such as Rebecca Stein, executive director of the online learning initiative at the University of Pennsylvania, thinks edX might end up rethinking its current approach to support fees.
Stein believes edX should either charge students significantly more than $9 -- currently the smallest support fee edX plans to levy -- or nothing at all. A small support fee might not do enough on its own to improve the company's finances, she speculates.
"The minute you ask someone to take out the credit card, it's really like building a wall," Stein said. "If you're going to ask someone to pay, you might as well ask them to pay a lot."
Still, Stein sees why edX is exploring options -- course engineers are expensive.
"There's a fixed cost to running a platform, and improving a platform," Stein said. "The only way to do that is to hire engineers. They're a scarce commodity."
Stein's institution and others aren't abandoning the concept of free online courses, though. Some of the 12 schools within Penn requested not to participate in edX's support-fee experiment, and edX was willing to accommodate that request.
At the University of Michigan, partnerships with several providers collected on a newly created Michigan Online platform ensure that the institution will maintain diverse offerings even when individual providers make experimental decisions, according to James DeVaney, associate vice provost for academic innovation at the University of Michigan. The institution would consider running its platform partners' free MOOCs on its own platform if the platform partners decide to charge. And the institution currently offers numerous free online "Teach-Out" courses as well.
"If we didn't have the other avenues, I think we would have more concerns over these tests," DeVaney said. "But we understand that edX also wants to find a pathway to financial sustainability. We'll be interested to see what kind of results they get from that."
Boston University has decided to emphasize online courses that lead to credentials and degrees, according to Chris Dellarocas, the institution's associate provost for digital learning. EdX's proposed MOOC fees were "not a big deal for us," Dellarocas said.
"After producing a number of freestanding MOOCs in the past five years, we concluded that these have had a relatively limited impact on our teaching and learning efforts on campus and a moderate impact on our external visibility," Dellarocas said. "We have not made a decision to not produce them anymore, but they are currently not a strategic priority for us."
MIT and Harvard, which offered edX its initial burst of start-up funding, didn't make representatives available for interviews in time for publication. A spokesperson for MIT said that Krishna Rajagopal, dean for digital learning, believes edX "ought to experiment" as it's doing in order to stay afloat.
What Could Happen Next
DeVaney thinks experimentation is inevitable but hopes institutions and companies keep students informed of the array of available options. "My biggest concern is that we're transparent with learners about what we're doing with these prices, and making sure that what appears to be free remains free," he said.
Similar changes from for-profit MOOC providers offer some idea of what might result from the edX change. Coursera's decision to start charging fees had the effect of keeping many students at Rice University enrolled in courses longer on average, according to Caroline Levander, the institution's vice president for global and digital strategy. She sees the MOOC landscape diversifying, not shrinking.
"There's just a lot more courses now than … a few years ago," Levander said. "How do you make your way through that embarrassment of riches and figure out what's the best for you?"
EdX already moved away from entirely free offerings with its certificates and MicroMasters programs. Cathy Sandeen, chancellor of the University of Wisconsin Colleges and University of Wisconsin Extension, thinks students in areas with no resources for pursuing education will suffer most from the inevitable move away from free offerings.
For more casual consumers, though, the change might not be as impactful, according to Sandeen, who will begin a new job this fall as chancellor of the University of Alaska Anchorage.
"When you look at the comparison between a MOOC-type course and a regular fully credit-bearing course that's part of a university curriculum, it's still a tremendous, tremendous value," Sandeen said. "You won't see a huge drop-off in enrollments."
You may also be interested in...
Today's News from Inside Higher Ed
Inside Higher Ed's Quick Takes