You have /5 articles left.
Sign up for a free account or log in.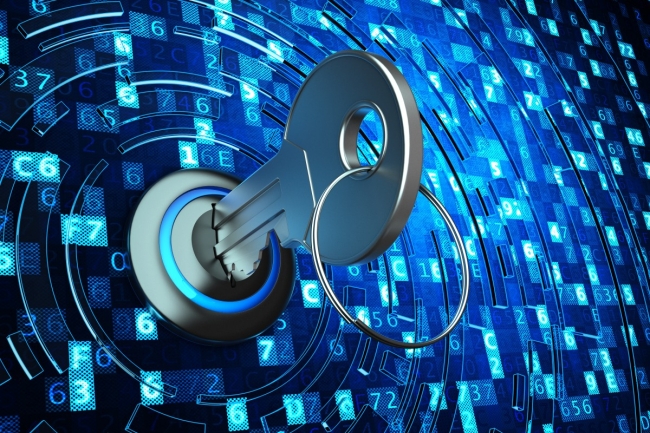 Dan Smith was frustrated. A colleague had just told him he needed to make his online Introduction to Theater course more accessible, in compliance with federal law and a new mandate from the Michigan State University administration.
Smith immediately objected on two fronts: he didn't have time, and he didn't feel he should have to do something just because administrators demanded it.
"A lot of it is, once you've got a class that you've got the ball rolling on it … for six years, you have this expectation that the class runs itself," Smith told "Inside Digital Learning."
More from "Inside Digital Learning"
Administrators across the country wonder whether they're ahead of, behind or on top of the accessibility curve.
Can technology tools improve accessibility? Yes and no.
The universal design for learning mind-set begins to spread.
Universities mull a consortium to share accessibility reviews of vendor products.
Smith's interaction with Kate Sonka, Michigan State's assistant director of academic technology, happened in March 2016. Two and a half years later, Smith has changed his tune. He's reluctant to describe himself as a "champion" of accessibility among faculty members, but actions may speak louder than words.
When the institution hosts meetings or advertises conferences that address accessibility, Smith attends. When he sees something that violates what he now sees as a commonsense imperative for inclusion, he points it out. When Sonka tells him his course could benefit from another multimedia option or accessible feature, he adds it.
"Now he's one of our greatest collaborators in the college," Sonka said. "I go to him any time I want to talk about accessibility."
"Inside Digital Learning" talked to several instructors who have been thinking deeply about accessibility issues. All aspire to spread the word to their colleagues, and to make experiences palatable for as many students as possible.
From 'Why?' to 'Why Not?'
When Sonka first told Smith about the course's accessibility blind spots, he was defensive -- he hadn't even designed the course originally, and he didn't have time to rewrite all of his lectures.
As it turned out, he didn't have to. The institution had enough funding to pay two assistants to help Smith add headings, break content into chunks and identify videos that needed captions.
"There can be a collaboration involved," Smith said. "It doesn't fall entirely on one individual to do this work."
Smith now thinks of accessibility as a philosophy that applies to all students, not just those with disabilities. In another one of his classes, he assigns students to design a poster. Some students fret that they won't be able to design a visually attractive piece. So Smith added an option for students to assemble a proposal that would be given to a hypothetical poster designer.
"We should ensure that students feel able to succeed," Smith said.
Previously, Smith felt confident he was adequately focused on ensuring his students' success. Now he feels more willing to admit when he doesn't know something. At a workshop last December, someone told him that "speaking into a microphone is an accessibility issue." Some professors and presenters who claim to have loud voices decide to project without the help of electronic amplification -- but sometimes a microphone is being used so transcribers and videographers can preserve the contents of a lecture for future consumption.
"It's important to be compliant with the law. Those arguments are certainly valid," Smith said. "But, 'it's going to improve your relationships with your students' -- I think that's more of an argument to make for why this is something that should get done."
What Motivates Introspection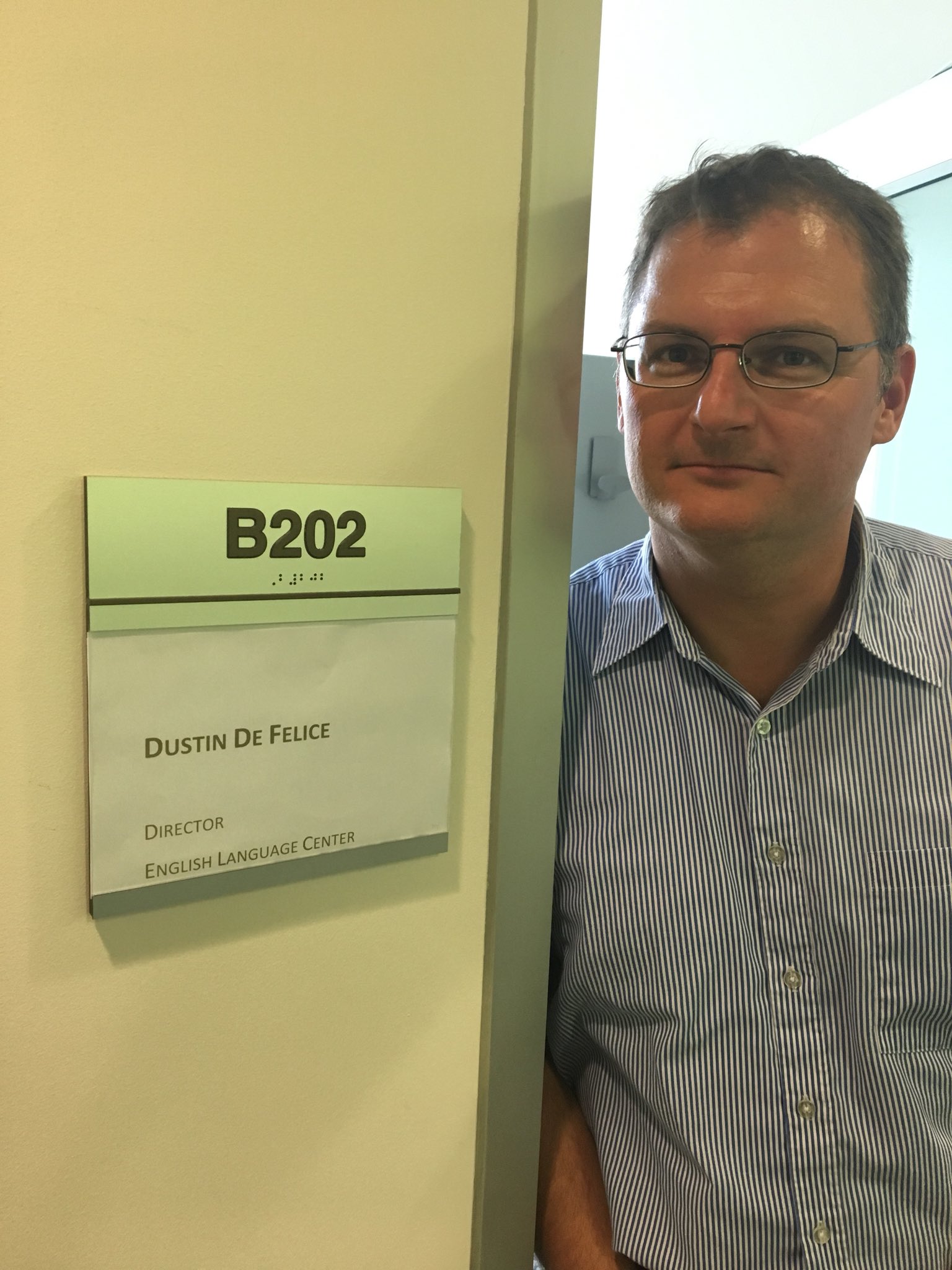 Faculty champions can be inspired as much by individual experiences with students as by their engagement with the broad topic of inclusion. Dustin De Felice, assistant professor and director of the master's program in foreign language teaching at Michigan State, felt wounded after a student complained late in the semester that she couldn't take online quizzes because she suffered from extreme vertigo when staring at screens for more than a few minutes. The student ended up failing the class and struggling the next semester as well, De Felice said.
The student had applied for and received an accommodations waiver from Michigan State's disability office. But the options on that waiver -- taking the quiz in a location of her choice, getting more time to complete assignments -- didn't reflect the student's needs, and the student never raised her specific concerns with De Felice.
"That bothers me a lot," De Felice said. "I think there were ways that I could have met her needs."
Now De Felice encourages colleagues to invite him to discuss pathways to accessibility. He gets fewer takers than he'd like, but he always eagerly agrees when asked. He brings two different copies of the same syllabus -- one that's been run through an electronic disability checker, and another that hasn't. He lets a screen reader interpret both to show attendees the difference.
"When they see what very simple formatting things do in a screen reader, it's very impressive," De Felice said.
Context shapes instructors' perspectives on accessibility. Weber State University, in Utah, near a local military base, has a higher-than-average number of students with post-traumatic stress disorder, according to Jenny Kokai, an associate professor of theater there. She spends time thinking about how students might react to videos or stories she shares in class.
For various reasons, many of Kokai's students struggle with handwriting, so she offers take-home essay exams that can be typed at a student's chosen pace. Everybody wins: the students have more flexibility, and Kokai doesn't have to deal with proctoring.
Further Reading
Michigan State put together an accessibility guide for instructors and teaching assistants. It could be a model for efforts on your campus.
The institution's limited resources also dictate Kokai's approach to improving accessibility. Because Weber State doesn't have the money to undertake a massive captioning project, Kokai gravitates to videos that come with captions.
Kokai laments that she hasn't had more structured training on these issues, particularly when she knows she should be paying attention but doesn't have time or resources. Being a faculty champion doesn't mean having all the answers.
"Everything I know about accessibility was self-taught, I sought out or I learned through necessity," Kokai said. "While I have spent a lot of time thinking about this and striving to educate myself and to improve things for students, it has been an ongoing process and I am by no means an expert or a model."