You have /5 articles left.
Sign up for a free account or log in.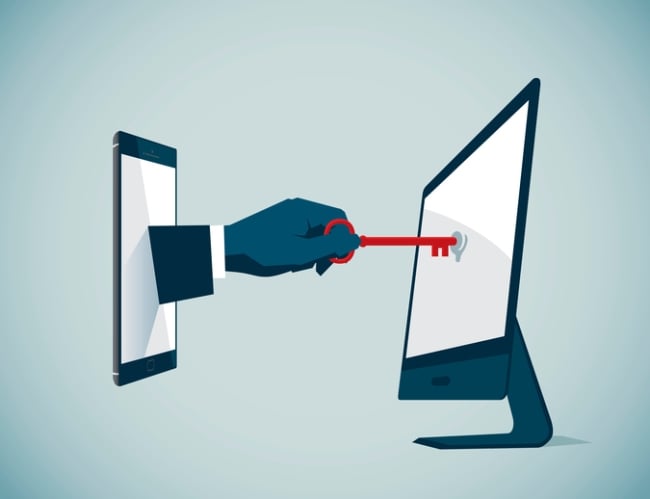 Failure to provide accessible technologies for learners with disabilities can have serious consequences for universities. Many institutions have been sued in recent years for noncompliance with the Americans With Disabilities Act, ratcheting up pressure around accessibility issues. As a result, some universities are thinking about how they might work together to test the technology they buy and make sure it is accessible to all.
At Educause's annual meeting earlier this month, IT accessibility experts said products bought from commercial vendors frequently fail to meet their accessibility needs. As a result, some who work on accessibility have floated the idea of creating a product-testing group that could work together to prevent poor purchasing decisions and to use its collective buying power to encourage vendors to prioritize accessibility.
Though universities can often test software before buying it, IT experts said it is not always possible to spot problems in trial versions of software. Testing also can be costly and time-consuming. As a result, IT staff members often must find accessibility fixes for products that already have been purchased -- a responsibility many feel should lie with the vendor, not with the institution.
Terrill Thompson, a technology accessibility specialist at the University of Washington who led part of the discussion at the Educause meeting, told Inside Higher Ed that conversations about more collaboration on product testing have been taking place for some time. But there is renewed energy to "find some kind of solution," he said.
"The issue is that we have a lot of third-party software that we're dependent on, and a lot of that is not accessible. We have to evaluate these products for accessibility to decide whether it's something we can use," said Thompson. And while more and more institutions are actively testing products, they are doing so without knowledge of what other colleges are doing, making a lot of their efforts redundant, said Thompson.
In addition to sharing product accessibility reviews, Thompson suggested the nascent product testing group could push for greater collaboration with vendors -- giving them more information about the accessibility issues institutions are facing and helping them to find potential customers. While many institutions are already working closely with vendors, Thompson said these conversations often happen on a one-on-one basis. "If we could all get on the same page, it would be helpful for the vendor and it would be helpful for us. We just want to pool our resources and try to tackle this problem together," he said.
Margaret Wu, an educational assessment specialist at Purdue University, said accessibility would have been an afterthought for many institutions three or four years ago when purchasing software or developing it in-house. "Now it's at the forefront," she said. The main driver of this is a spike in lawsuits over compliance with the ADA, she said, but "taking that punitive piece out of it, it's just the right thing to do."
Recently Purdue has been thinking hard about how it can better address accessibility problems, said Wu, adding that the university has concluded that the best time to address potential accessibility problems with a commercial product is "before you buy it." Recently, Purdue also has introduced accessibility language into its contracts, which compels vendors to fix accessibility issues in a timely manner and at no extra cost to the institution. "They didn't balk at it," she said.
Wu suggested that one function of the product testing group might be to share standard contract language, so that institutions can go into negotiations with vendors armed with a contract template and ideas of what to ask for. "This stuff is arising because universities are getting sued, so why don't we place more onus on the vendor we're buying tools from?" Wu said.
Under the Educause Umbrella?
One of the barriers to creating an accessibility review group has been a lack of central leadership, said Thompson. "It's just been a group of interested parties who've got together and talked about the issue, but nobody has funding or claims any sort of ownership of it, so the energy dies after a while."
Some experts said at the meeting this month that Educause could play a central role in the group's creation, a suggestion Thompson supports. "It seems like a logical place for it," he said.
Jarret Cummings, director of policy and government relations at Educause, was receptive to this idea, suggesting at the meeting that organizers form a small working group to figure out the details and then approach Educause with a specific proposal.
Speaking later to Inside Higher Ed, Cummings said that institutional collaboration on product accessibility reviews "is an idea worth exploring," but noted that progress would require input from general counsels at colleges early on, as "publishing public reviews of any given product or service may have legal implications that institutions and professionals will have to consider." He added that "having a consistent, transparent approach to conducting and publishing product accessibility reviews and maintaining them over time" would be needed to ensure accuracy and reliability.
Brent Whiting, the director of information systems at Temple University, said vendor awareness of accessibility issues is "one of the biggest problems we have," adding that "there are more products that are inaccessible than accessible." While many start-up companies are willing to work with institutions to improve their products, Whiting said that big vendors whose main market is not education present a challenge for accessibility staff. "We don't have enough clout with these companies to effect change," he said.
Whiting said a product testing group, with its collective buying power, could be a good idea. But he warned of several obstacles. Whiting agreed with Cummings that defining clear standards for testing products would be essential. He also pointed to legal obstacles which could prevent the group from moving forward. For example, many universities sign nondisclosure agreements when they test vendor products, he said. Additionally, if one institution pronounces a product accessible, does that mean they could be held liable if another institution uses it and is then sued? "I know my legal counsel isn't particularly going to want that," said Whiting.
Shifting Responsibility
At the meeting some audience members said that rather than institutions working together to test and review products, the law should be changed to place greater responsibility on vendors.
Dawn Hunziker, an IT accessibility consultant at the University of Arizona, agreed that she would like to see more responsibility put on the vendors. But, Hunziker said, "I don't think we have the time to wait for a change in the law to happen -- we need to find a solution now." Hunziker would like to see the group moved forward, but she said figuring out the right the medium for sharing information and defining what exactly can be shared would be tricky.
Cummings said during the meeting that Educause and many other organizations, including industry groups, support federal legislation to establish a process for collaboratively drawing up clear accessibility guidelines for instructional technologies. If the U.S. Congress passes such a law, Cummings hopes that development of shared guidelines would reduce many accessibility problems. However, establishing guidelines would take a few years, said Cummings, and compliance with them would be voluntary.
Several accessibility experts said problems with vendors over product accessibility are more the result of ignorance than bad intent. "Many providers strive to understand the accessibility issues facing higher education," said Cummings. But smaller companies "may not even realize" the problems they create for students and institutions by not addressing accessibility in their development process. And larger companies also "are just beginning to recognize how highlighting -- accurately and reliably -- the accessibility of their products may advance product adoption in the marketplace."
As more universities place accessibility at the forefront of their procurement process, Hunziker hopes vendors will start to shift their priorities. Procurement is likely to be a big focus of the Accessing Higher Ground conference taking place in Colorado this week, and collaboration on this issue "is the next big step in IT accessibility," she said. "Technology touches everything that we do now, and we need to make sure that it's accessible for everyone to use it."