You have /5 articles left.
Sign up for a free account or log in.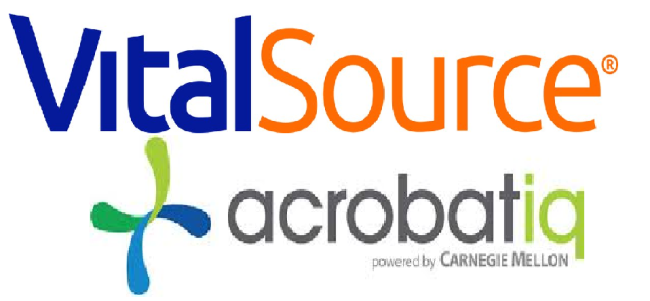 If you imagined a virtual bookshelf for digital textbooks, you might picture something like VitalSource. The 22-year-old company offers ebooks for purchase or rent from more than 1,500 educational content providers, including major publishers such as Pearson, McGraw-Hill and Cengage.
VitalSource has deep ties to the publishing industry, as its predecessor, CourseSmart, was founded by the five leading publishers in higher education. These connections mean that VitalSource offers one of the widest selections of ebooks of any distributor, and the company has become a popular partner for campus bookstores. According to VitalSource, its ereader technology is used at more than 80 percent of higher education institutions in the U.S.
Despite its success as an etextbook distributor, the company has for some time been positioning itself to do more than just deliver course materials, said Pep Carrera, its president and chief operating officer.
Tuesday, VitalSource announced that it has acquired the assets of learning and data analytics platform Acrobatiq. "By combining Acrobatiq's cognitive and data science-based platform with VitalSource's valued relationships with publishers and instructors, we have an opportunity to bring high-impact learning to the market at unprecedented scale," said Carrera.
VitalSource has the students, and the content, but it hasn't leveraged the data science to make students use the content in the most effective ways, said Carrera. "We've gone through three strategic cycles, getting into larger and larger markets," he said. "We know that affordability and access drives positive outcomes, but how can we offer that content using data science to make sure it has the highest possible impact on student success?"
With Acrobatiq's data analytics and adaptive learning technology, combined with VitalSource's publishing connections, VitalSource thinks it can take Acrobatiq's platform to the masses. The market is "really hungry" for a data-driven courseware company that also has a large choice of content, Carrera said.
Though there are many adaptive learning and courseware authoring platforms out there, almost all are limited by a slim selection of ready-made course materials. VitalSource believes it could change that -- but to succeed, it will have to persuade its publishing partners to get on board.
Limited by a Lack of Choice
Founded by Carnegie Mellon University in 2013, and informed by years of research from the university's Open Learning Initiative, Acrobatiq allows instructors to create course materials with built-in adaptive learning tools that give them real-time insight into how their students are performing. Acrobatiq built a "powerful platform that helps students learn," said Eric Frank, its CEO, but the company struggled to achieve scale, despite raising more than $20 million in venture capital from investors, who have been bought out as part of the acquisition deal. (Terms of the deal were not disclosed.)
Currently in use at 24 institutions, Acrobatiq lost out on customers because it didn't have enough of the ready-made content instructors are looking for, said Frank.
Now, with help from VitalSource, Acrobatiq should be able to persuade many more publishers to create course materials for its platform -- potentially setting Acrobatiq apart from competitors such as Smart Sparrow, Cerego or Top Hat.
Acrobatiq will continue as a "stand-alone unit," said Frank. But behind the scenes, sales teams will be merged, and data analytics and insights from both companies' products combined.
Jack Suess, CIO of the University of Maryland Baltimore County, is a customer of both VitalSource and Acrobatiq. But Suess said that he has not found an easy way to extract student usage data from these products and combine them. Following the acquisition, Suess hopes the companies will make it much easier to gain insight into how students use textbooks and course materials, and how this relates to their performance in class.
"I was very pleased when I found out about the acquisition," said Suess. He believes it will be good news for Acrobatiq users. "They had a limited number of textbooks linked to the adaptive release courses that they had done -- this will open up a lot more resources," he said.
A Unique Position
VitalSource has relationships with lots of educational content providers that "want to innovate" in the courseware space, said Carrera. Michael Feldstein, a partner at MindWires Consulting and co-publisher of the e-Literate blog, agrees that there is likely a large number of smaller publishers who would be interested in adapting their textbooks into courseware for Acrobatiq. But he questions whether bigger publishers, many of whom have developed their own courseware platforms, would be eager to follow suit.
"This is a really interesting acquisition because of the unique role that VitalSource plays," said Feldstein. VitalSource is a "middleman" between publishers and institutions but at the same time "does compete here and there with its own partners," he said.
In acquiring Acrobatiq, VitalSource may tread on the toes of some of the bigger publishers it works with. "Historically, it was the publisher that was the customer for VitalSource," said Feldstein. "Now it seems increasingly to be the university."
Mike Hale, vice president of education for North America at VitalSource, said the company wants to have a positive impact on student success, and thought about developing its own data-driven learning platform, but ultimately decided that Acrobatiq offered "best in class technology."
Acrobatiq is not the first stand-alone courseware platform to be acquired by a larger company. Earlier this year, testing company ACT made a $7.5 million investment in Smart Sparrow. Smart Sparrow and Acrobatiq are competitors, said Feldstein, but they fulfill different needs in the courseware-authoring space. Acrobatiq helps instructors build courses following templates informed by instructional design research, whereas Smart Sparrow "lets you do almost anything," he said.
Rahim Rajan, senior program officer for postsecondary success strategy at the Bill & Melinda Gates Foundation, said Acrobatiq has made it easy for instructors and publishers to design course materials in alignment with specific course objectives. He described Acrobatiq's acquisition as "part of the evolution of the digital content and courseware market."
"Courseware providers are looking for ways to expand and enrich their content, and content providers are looking for innovative platforms and technologies," said Rajan. By partnering with VitalSource, Acrobatiq not only gains access to content, but also direct access to a distribution mechanism that touches thousands of colleges. "It's a significant maturation of the ecosystem," said Rajan.