You have /5 articles left.
Sign up for a free account or log in.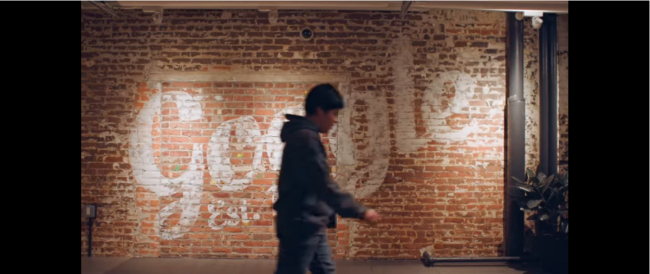 Google made its first substantial foray into postsecondary education in January, with the creation of a new online certificate program aimed at people who are interested in working in entry-level IT support roles.
Necessity was a key motivator for the technology giant, which like most has struggled to find enough IT hires and also is seeking to diversify its work force. And many observers say the move by such a powerful player in the economy is an intriguing sign of what could happen if big employers in high-demand industries increasingly take a hands-on role in postsecondary education and training.
In its first five months, more than 40,000 learners enrolled in the Google certificate program, with 1,200 completing.
Alternative Credentials and New
Pathways: a Special Report
Inside Higher Ed's "On-Ramps and Off-
Ramps", from which this article is
excerpted, examines the fast-changing
landscape of alternative credentials
and emerging pathways between
education and work. Purchase the
report or download a free preview
here.
"It's a whole new marketplace, and it's driven by the employers and the students," said Ray Schroeder, associate vice chancellor for online learning at the University of Illinois at Springfield. "These companies for the most part don't want to get into education. They're going to do it because it needs to be done."
Instead of the typical approach of designing credential programs to meet employer demand, a growing number of colleges are following Google's lead and creating college credit-bearing and accredited versions of the new certificate.
So far more than 25 community colleges and Northeastern University have signed on to offer credit for the certificate program. Company officials say its content can be tweaked easily by college faculty members to create a customized certificate or stackable pathway to a degree.
"We built the curriculum to be modularized," said Natalie Van Kleef Conley, a senior product manager for Grow With Google. "It's very flexible for them to use it as they see fit."
Finding qualified candidates for IT support jobs has long been a problem for Google and its parent company, Alphabet, which employs 85,000 people.
"We were struggling to find hires. And we knew we couldn't be the only company," Conley said, adding that "we realized that being qualified didn't mean having a four-year degree."
IT support is a hot occupation, currently accounting for 150,000 open positions in the U.S., according to Burning Glass Technologies, which analyzes the employment market. These are typically middle-class jobs, with federal data showing an average starting salary of $52,000.
So to fill its positions and attract more diversified applicants, Google spent five years creating its own certificate. In doing so, the company is following a long tradition set by Microsoft and Cisco, which two decades ago created certification credentials to train IT professionals on their systems. But Google has added some new twists.
The online program it launched January is designed for beginners. By working eight to 10 hours per week on the five-course program, students can earn the certificate in eight months.
The program is offered on the online platform from Coursera, the MOOC provider. Google's philanthropic division is paying to reduce the tuition rate for the certificate to $49 per month. The company also is funding an initial wave of 10,000 scholarships for veterans of the U.S. military, refugees and low-income students who come to the program from nonprofit organizations that partner with Google.
"IT support is not just a job but a career path," said Conley, who was the product lead for the certificate. And the problem in finding candidates "is often an access and equity issue, rather than a talent issue."
Apple, Facebook and Amazon AWS Educate also in the last year unveiled curricula for certificates based largely on their platforms and tools, all of which include collaborations with community college partners to develop credit-bearing pathways on the back end for completers.
In addition to bolstering their work forces, experts say the tech giants are seeking a public-relations lift amid increasing criticism about their power and how they use it.
Company and College Partners
Google designed the full curriculum for the certificate, including 64 hours of web videos, online lab work and assessments. It focuses on troubleshooting, customer service, networking, operating systems, system administration, automation and security. The content is competency based, meaning it's assessed by the mastery of specific skills rather than traditional course grading.
"Throughout the program, people will hear directly from Googlers whose own foundation in IT support served as a jumping-off point for their careers," the company said in a written statement.
Google is confident that the certificate will help people who earn it land jobs, in part because of the power of the company's brand, with the thinking being that if it's good enough for one of the world's largest tech companies, many others will buy in to the certificate's value.
To give the program a boost, Google brought together a consortium of more than 20 employers -- including Bank of America, Intel, Hulu, Walmart, Sprint, GE Digital and PNC Bank -- who are interested in hiring completers. Certificate holders can automatically share their information with consortium members.
This cooperation, says Conley, is both "critical for the future of work" and a major shift for Google and its competitors.
"Companies can think more about coming together to grow talent pools," she said, adding, "It's really important to diversify the talent pools."
Companies from a broad range of industries are interested in the certificate, because many employers beyond technology companies need IT support workers.
A likely next step for Google, Conley said, will be to create online credentials that build on the initial certificate, creating a stackable path to advancement for employees.
For now, Google is helping to expand the certificate's use through the creation of credit-bearing pathways for interested certificate holders.
By working with Jobs for the Future, a nonprofit group, a growing network of more than 25 community colleges in seven states are working to integrate the certificate program into more traditional academic programs. Many of the college partners will offer prior-learning credit for the Google certificate holders.
In addition to campus-based community college partnerships, the company is working with the forthcoming online community college in California to offer a version of the certificate. The online, statewide and competency-based institution plans to go live next year. It received $100 million in start-up funding from the state, in addition to a recurring, $20 million annual allocation.
The Google credential is designed for beginners. Yet officials who are working to create the online community college in California said the program likely still requires more foundational knowledge than its adult learners -- so-called stranded workers -- will have under their belt. So the new college may create an initial phase of learning for the credential.
"We have a bit of a lift to do before a student could engage with their curriculum," said Raymond Kaupp, executive director of partnership strategies at the Foundation for California Community Colleges.
More such college partnerships are in the works, including in the four-year university space.
Earlier this month, for example, Northeastern University announced that certificate completers can receive credits that will count toward a bachelor's of science degree in information technology.
Google certificate holders who are accepted into the university's College of Professional Studies can earn up to 12 credits toward the degree, Northeastern said, shortening their time to degree and saving more than $6,000 in tuition fees.
"Thanks to this initiative with Google, you don't have to choose between getting a college degree or advancing your career," Kemi Jona, associate dean for digital innovation and enterprise learning at Northeastern's College of Professional Studies, said in a written statement. "You can do both at the same time."
Duke University offers content from Google Cloud as part of the expanding number of online courses and bundles of courses -- or specializations -- it offers through Coursera. Matthew Rascoff, Duke's associate vice provost for digital education and innovation, said respected brand names like Google's can help build trust and community for online credential programs. (Note: This paragraph has been changed from a previous version to correct a reference to the courses Duke offers.)
"The same things that get you a good brand get you good engagement," he said.
More from Digital Teaching & Learning