You have /5 articles left.
Sign up for a free account or log in.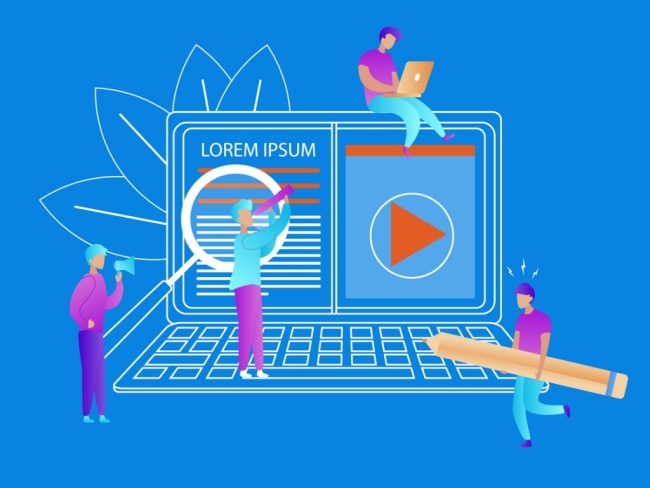 Istockphoto.com/TeraVector
Michigan State University launched its first online degree program, a master of science in criminal justice, in 1998.
For 20 years, the university managed the program itself, building its enrollment to a modest 200 or so students per year while generating revenue that more than covered its expenses. But when enrollment started to plateau around 2016, leaders at MSU sought an online program management company to help them bring in new students.
Partnering with an OPM used to be the domain of institutions that lacked the infrastructure or cash to launch online programs in-house. But increasingly, institutions that already have established online programs are turning to OPM companies to stay competitive.
"We don't have a call center; we don't have automated processes," said Gerald Rhead, director of academic entrepreneurship at MSU. The online master's in criminal justice used to be one of the top three in the country, said Rhead. But increased competition has knocked the program off its perch -- it has fallen in the rankings that the university's officials watch.
In its infancy, the online program was run by MSU's continuing education division. But that division was decentralized many years ago, said Rhead. There is no dedicated marketing department for online programs and certificates at the School of Criminal Justice, said Rhead.
A mainstay of the school's marketing approach has been to send faculty members to association conferences, said Rhead. But in recent years the school has struggled to promote its programs effectively online. "Students' expectations, the way in which they engage, have drastically changed. We just don't have that functionality."
Leaders across MSU started talking to potential OPM partners three years ago, said Rhead. "We wanted to try and understand the market, look at what the services were out there," he said. The university is working on an institutionwide online strategy, which includes launching new programs but also boosting recruitment and maintaining the high retention rate (around 90 percent) on existing programs.
The School of Criminal Justice picked four or five potential OPM partners they felt might be a good fit, said Rhead. Wiley Education Services stood out because they were able to best articulate how they would work with the school's existing online programs. "We weren't looking for your traditional seed funding or help with instructional design," said Rhead. "We needed a student-recruitment partner."
The School of Criminal Justice finalized a eight-year deal with Wiley in September 2018; the arrangement was announced last week. MSU hopes the deal will boost recruitment for two existing programs: the master's in criminal justice and a master's in law enforcement, intelligence and analysis. The deal also includes the launch of a new online master's in cybersecurity, which is slated to begin in fall 2020.
MSU is "not trying to blow the doors off" its existing programs, said Rhead. But like many other public universities, the university is striving to expand nationally. The criminal justice master's program averages around 75 students per cohort, with two intakes per year. The law enforcement program is slightly smaller. Michgan State wants to double its enrollment. "We want the growth to be incremental -- we don't want it to be overwhelming," Rhead said.
Unlike a typical revenue-sharing deal with an OPM, the university's contract with Wiley takes into account the fact that the school is already recruiting a relatively steady number of students. Wiley will therefore take a cut only of the revenue from new students it helps to attract, above an agreed baseline. Wiley's revenue share will start at 65 percent of new students, reducing to 50 percent over time. 
James Sparkman, a partner at Alpha Education, a consultancy that helps universities consider OPM partnerships, said that Michigan State is not alone in looking to an OPM to help lift enrollment in its home-grown programs.
"There are institutions that have built their own courses but don't believe they have the in-house expertise, capital or scale to remain competitive," said Sparkman.
Switching from managing an online program entirely in-house to working with an OPM is not that dissimilar from switching from one OPM partner to another, said Sparkman. "You already have an existing student base -- you're not starting from nothing."
There is no standard formula for revenue-sharing contracts on established programs, said Sparkman. "Every deal is different, and these are complex contracts." But it is unusual, in his experience, for an OPM not to receive any share of the revenue from an existing student base, said Sparkman. "There is some logic to that," he said. "It's important for universities to think about how they might be protected if things don't work out as planned."
While some universities, like Michigan State, are expanding their relationships with OPM partners, others are seeking to phase them out. Larenda Mielke, associate provost for continuing education at Southern Methodist University, has spoken publicly about her desire to build SMU's in-house capacity for online learning and launch all future online programs without OPM companies, including the ones it works with now, 2U and Noodle Partners.
Michigan State, too, wants to increase its in-house capacity to launch and manage online programs, said Rhead. But it will take time to build up that infrastructure, he said.
Matt Hillman, co-president of Wiley Education Services, said he sees supporting institutions in meeting their own goals as an important part of the company's strategy -- even if it doesn't appear to immediately benefit Wiley's bottom line.
If a university only wants to modestly expand its online enrollment in partnership with Wiley, that's fine, said Hillman. "In a long-term relationship, you have to be willing to work at the pace and follow the plan that the school has," he said.
"If you can demonstrate that you can do high-quality work, then one opportunity can potentially lead to more opportunities," said Hillman.