You have /5 articles left.
Sign up for a free account or log in.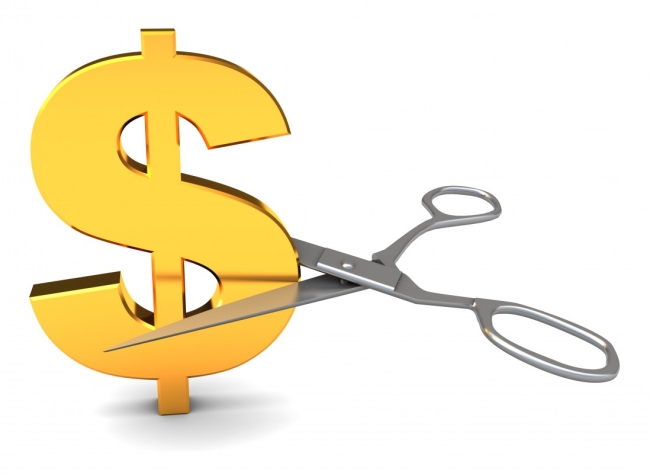 A year ago this month, Champlain College announced a bold initiative to slash in half tuition for the institution's 11 undergraduate online programs. It would have been reasonable to assume that Champlain's online programs were struggling financially at the time, and that the tuition cut was an attempt to drum up interest in a cluttered market.
But that wasn't the case. In fact, Champlain College Online had been growing steadily, with enrollment tripling from 2014 to 2017, and year-over-year retention hovered above 80 percent. Meanwhile, administrators commissioned a nationwide market analysis that showed strong interest in Champlain's online degrees in professional fields like cybersecurity -- a key emphasis for the institution.
Even so, competition was looming. The university's campus is located less than 200 miles from the online behemoth Southern New Hampshire University, which last school year enrolled 569 online students from Vermont, according to data from the National Council for State Authorization Reciprocity Agreements (NC-SARA). More recently, the University of Massachusetts system announced big plans for a new college aimed at adult learners in its own state, New England and beyond.
Survey results also indicated what Donald Laackman, president of Champlain, calls "the hope gap" -- students who want go back to school but can't afford it. So administrators gathered to construct an initiative that generated excitement and strengthened the appeal of the college without necessarily urging competitors to consider further discounts. "We didn't want to get into the game of, we're going to watch the competition and see what they do next," said Laurie Quinn, Champlain's provost and chief academic officer. "It was really about picking our spot in the market."
As of last fall, online undergraduate students pay $318 per credit hour, while online master's students pay $795 per credit hour. On-ground undergraduate students pay a net price of approximately $37,000 for up to 33 credits, including fees for residence, dining and technology. By contrast, a 33-credit online student would pay $10,494 to the college, as well as expenses elsewhere for room and board.
Enrollment in the affected programs last fall (206 students) doubled compared with a year earlier (93 students), and spring enrollment (121 students) has been nearly double last spring (61 students), Quinn said. Having lowered tuition as well for undergraduate students already attending Champlain's online programs, she's also hoping to see a further spike in retention of full-time students.
Price experimentation in online education thus far has come in several forms. Alternative providers like StraighterLine offer low-cost introductory courses that students can use as prerequisites for admission to a full degree program. The Georgia Institute of Technology has made headlines for its affordable computer science master's degree program, while a smattering of other institutions also price online programs below face-to-face. More recently, Boise State University has launched a reduced-tuition subscription model, offering stability and predictability to students with financial challenges.
These approaches come as some critics of the online learning landscape question whether colleges price online offerings too high, and to what extent online program management companies inflate tuition. Champlain College does not employ any online program management companies to power its programs, according to Quinn.
The dramatic price cut at Champlain was possible in part because the institution was coming from a position of strength, according to Quinn. No cuts have been made to student services, she said. The university's online courses are capped at 25 students, though most end up enrolling between 14 and 18 students, Laackman said. Each academic adviser deals with approximately 300 online students. Most instructors, with the exception of full-time program directors, are industry professionals with relevant current experience, according to Laackman.
Laackman told Quinn prior to the change that he was willing to take a revenue hit "for the long-term success of Champlain College Online."
So far, though, that hasn't been the case, Quinn said. Revenue from online programs "represents a growing share of the financial strength of the college," according to a university spokesperson.
"What we're finding is many of our students tell us they don't want to be a number. They want a strong advising model and a high-quality program, and of course the price reduction answers their concern about cost and debt," Quinn said.
Low-cost programs can raise red flags for students and observers that a program might be low quality, according to Justin Ortagus, assistant professor of higher education administration and policy at the University of Florida -- "but if Champlain College is able to make college more affordable without unduly harming quality, its students would benefit greatly," he said.
More than 3,500 students now attend Champlain's online programs, including its truED brand of deeply discounted professional programs in partnership with employers.
As Champlain heads toward its next strategic plan, Laackman hopes some of the investments in online programs will inform hybrid programs and more experimentation with degree timelines.
"It's taken 25, 27 years of investment to get us here," Laackman said.