You have /5 articles left.
Sign up for a free account or log in.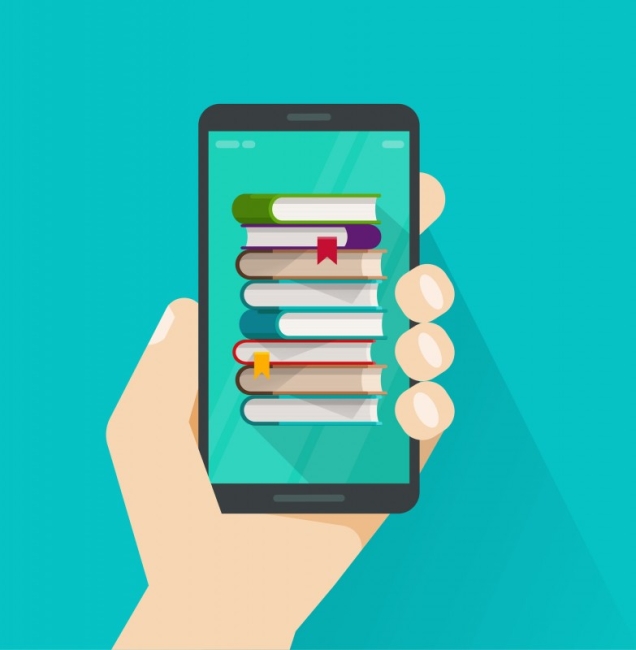 For hundreds of years, universities and colleges have issued academic credentials on paper. But what would these credentials look like if they were designed today?
This is the question a group of nine universities is looking to answer as part of an ambitious digital credential initiative that aims to create a worldwide standard for issuing, storing, displaying and verifying students' learning achievements.
Many universities have experimented with digital degrees, badges and certificates. But without a shared infrastructure, the usefulness of these efforts is limited. This partnership, known as the Digital Credentials collaboration, aims to change that.
"If you think about the way that universities manage credentials, it really hasn't changed much in the past 100 years," said Philipp Schmidt, director of learning innovation at the MIT Media Lab. The current system is cumbersome, inefficient and prone to fraud, he said.
Universities are also engaging more and more in nondegree programs and certificates, but "we don't have great ways of recognizing those achievements," said Schmidt. "The standard that we're working on would address these challenges. Universities are interested in providing their graduates with credentials that are useful and digital, but also secure."
The Universities Involved
Delft University of Technology
Harvard University
Massachusetts Institute of Technology
University of California, Berkeley
University of California, Irvine
Hasso Plattner Institute, University of Potsdam
Technical University of Munich
University of Toronto
Tecnológico de Monterrey
Schmidt doesn't want students to be reliant on third parties to maintain their records, which is why he feels it is important that the system be governed "by a group of institutions that have the benefit of individual students in mind."
The nine institutions in the Digital Credentials partnership have been in conversation for over a year, said Schmidt. A technical working group is drafting a white paper to be published this year. A workshop is planned to take place at MIT in June. New participants will be welcome at the meeting, said Schmidt.
The focus of the group will be on developing an agreed-upon technical standard on which others can build applications, said Schmidt. "We're not trying to build all the software that everyone would be using, necessarily, but we do see a lot of room for commercial and noncommercial providers to build services on top of the standards that we create."
The group is "not trying to reinvent the wheel" on technical standards, said Schmidt. The aim is to have one way in which information is embedded into a file, so that third parties can verify that information without having to go back to whoever issued the file. "That way the credentials become autonomous pieces of information, which students can manage on their phone, post on a website or give out to potential employers."
Schmidt said he would like any software the group develops to be open source or very low cost, so that students and issuers may easily adopt it.
Gary Matkin, dean of continuing education at the University of California, Irvine, said he wants the partnership to develop technology "so refined and user-friendly" that it would eliminate the need to work with third parties such as Credly or Badgr, which help institutions and employers issue digital credentials.
The nine universities in the partnership have each put in $20,000 in seed funding "to get up and going," but the collaboration will be seeking funding from foundations and other places, said Matkin.
Institutions that fail to get involved in digital credentials risk falling behind, said Matkin. Earlier this year he helped to co-write a report that described digital credentials as an "institutional imperative."
Several institutions in the collaboration have been working on ways to make their own digital credentials safe and secure. Last year, MIT announced it would be issuing digital degrees using blockchain technology. The Digital Credential project will use cryptography to secure credentials but has not yet decided on the best method to do this, said Schmidt.
Hans Pongratz, senior vice president for IT systems and services at Technical University of Munich, said European data protection rules, known as the GDPR, introduce some challenges for the group. The "right to be forgotten" means that students may request that institutions wipe their records -- a challenge in a system that is designed to prevent tampering. "Perhaps we could use identifiers, rather than students' names," said Pongratz.
Ensuring the standards created are truly global is very important, said Pongratz. "The goal is to create an architecture that we can use worldwide. No one would use it if each university has its own solution."
Matthew Pittinsky, CEO of digital transcript company Parchment, said that the group's plans are "without question ambitious, but necessary."
"So many credentials remain paper based. We need to make them digital and put the learner at the center of these efforts," he said.
It makes sense for universities to lead this work, said Pittinsky. But they may face challenges in securing funding to get the project off the ground. "This is not a small-budget initiative. This requires lots of resources."
"What's nice about this project is that it shows two different paths -- one path is incremental, building technology standards for existing systems, and the other is to start fresh with new technology. In my experience, you need both of those operating," said Pittinsky.
Jonathan Finkelstein, CEO of Credly, said that the project shows that universities are recognizing digital credentials as a movement. "We need a village approach -- it doesn't make sense for anyone to work in isolation," he said.