You have /5 articles left.
Sign up for a free account or log in.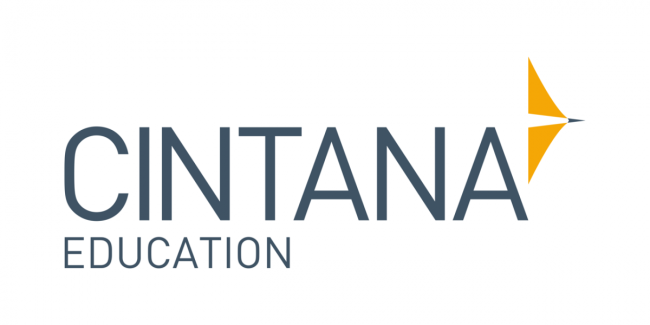 Arizona State University is creating another unusually structured company partnership, this time a "global university network" designed to help foreign universities expand their online and campus-based programs.
The new Cintana Education, which was publicly unveiled today, will be headed by Douglas Becker, a big name in internationally focused higher education.
Becker is the founder and former CEO of Laureate Education, who stepped down as CEO at the end of 2017. The Baltimore-based Laureate is a large for-profit university campus network, currently enrolling roughly 875,000 students at 25 institutions and more than 150 campuses around the world.
Like Laureate, Cintana will be a public benefit corporation. That status, which several for-profits have sought and secured in recent years, is a legal distinction that allows companies to focus less on generating profits for shareholders and to instead emphasize strategies aimed at benefiting the public -- such as pursuing social justice or environmental goals.
The new company's mandate will be to work mostly with private nonprofit universities in other countries to help increase the quality and size of their academic programs in response to rising demand for higher education. Cintana said that just 10 percent of the world's students can access ranked universities.
"In an era where higher education remains the most powerful global lever for economic mobility, our goal is to empower selected institutions outside of the United States to achieve their ambitious goals for growth in scale and quality," Becker said in a written statement. "To do so, we will combine our experiences with the experience and resources of ASU to enhance academic quality and drive innovation."
(Update: Cintana sent a written statement about the company's partnership with ASU after this article was published.)
The new company will be independent from ASU. The university, however, will be represented on Cintana's board. And ASU Enterprise Partners, which the university describes as a holding company for separate nonprofit ventures, will have an equity stake in Cintana. That will enable the university to benefit financially if the company is profitable.
"ASU did not invest any resources or capital up front," Cintana said. "ASU will be compensated for the time spent on these projects, for the mentorship it provides to the universities in the Cintana Alliance, for the use of content that is made available to those universities and the advice and consulting they provide on improving a university's operations."
Arizona State has grown rapidly over the last decade, now enrolling 111,000 students -- almost 73,000 at its five physical campuses and another 39,000 online, according to ASU.
The public university also has been a pioneer in partnering with companies to offer online academic programs to employees, most notably with its Starbucks partnership.
And earlier this year Arizona State created another public benefit corporation spin-off, called InStride, which is owned primarily by an investment fund. The company is managing tuition benefit programs with large employers by offering their employees online credentials and courses from ASU Online and other university partners, including foreign ones.
Cintana's ambitions are entirely international.
"U.S. institutions have increasingly focused on attracting international students to the U.S., but few have been able to engage effectively at the local level outside of America to help institutions advance in their home country," Michael Crow, ASU's president, said in a written statement. "This partnership with Cintana allows us to fulfill our charter's mandate to engage not just in Arizona and nationally -- but globally."
Cintana will be based in Tempe, Ariz., which is home to Arizona State's main campus. The company said it will draw from ASU's expertise to enable international universities to meet their countries' needs. It also will partner with government entities and the private sector to support the development of new universities.
Beyond that, few details were available Monday about how Cintana will operate. But it appears to share much in common with Becker's previous company.
Laureate has been selling off holdings in recent years as part of what its CEO has described as a simplification strategy and a shift toward focusing on emerging and large markets. The company sold universities it said either lacked scale or the adequate potential to grow, including ones in Brazil, China, Germany, Italy, Malaysia and South Africa.
It's unclear if Cintana will look at colleges in those countries or if it will operate mostly as a partner -- an enabler like an online program management company -- or will buy, create or operate its own institutions. Cintana said Wednesday that it is partnering with ASU to provide global institutions with the "resources they need to break through to the next level of scale and quality."
At least seven former Laureate executives followed Becker to Cintana, the Baltimore Business Journal reported this week. Those administrators include Laureate's former general counsel, chief academic officer, CEO of online partnerships and executives who focused on specific global regions for Laureate, according to the publication.
Becker cited ASU's scale in his written statement.
"I know of no other comparable institution that has achieved such extraordinary growth, while making remarkable gains in the quality of teaching and student outcomes," he said. "ASU has engaged in many bold partnerships, including with industry, and in the process has become a research powerhouse. These breakthroughs could only have been accomplished through the visionary leadership of the institution and the quality and support of the ASU faculty."
The company was conceived through a collaboration between Crow and Becker, Cintana said. It will build on interest ASU gets about its model and approach from universities around the world.
"ASU regularly receives inquiries from universities all over the world seeking its advice, support and mentorship to guide their efforts to transform their institutions," said Cintana. "The partnership with Cintana provides ASU with a more streamlined pathway, working with experts, to manage these requests and scale the insights of ASU in keeping with the mission laid out in ASU's charter."