You have /5 articles left.
Sign up for a free account or log in.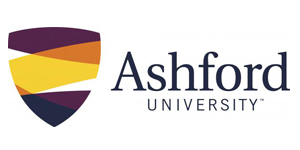 Ashford University is in limbo. The predominantly online institution announced its intention to convert from for-profit to nonprofit in March 2018. Now, more than a year later, the transition is still unfinished.
The Internal Revenue Service and Ashford's accreditor, the Western Association of Schools and Colleges Senior College and University Commission, gave the university the green light to become nonprofit earlier this year. But a review by the U.S. Department of Education has been ongoing for several months. This week, the results of the review came in.
To complete the conversion of Ashford to a nonprofit, the department is requiring a letter of credit equal to 25 percent of the Title IV funding the university received during 2018 -- approximately $103 million. The letter of credit is a guarantee that can be used to protect students and taxpayers should the university become unable to repay the money it owes the government. Similar conditions were imposed when the University of Phoenix changed owners in 2016.
The company that owns and operates Ashford University, Zovio, has not publicly shared the department's review letter, but it notified investors of the findings on Monday.
For-profit-to-nonprofit conversions are not new. Grand Canyon University, a Christian for-profit institution, split into two last year -- creating a new nonprofit university and a for-profit company. The university pays the company 60 percent of tuition in exchange for a broad range of support services.
University conversions from for-profit to nonprofit status have been criticized by consumer advocates, who question the governance structure of the new nonprofits and their corporate holding companies.
Until recently, it appeared that Zovio was pursuing an arrangement like Grand Canyon's -- creating a nonprofit university that relies on a for-profit company for its educational technology services.
In an investor call last year, Andrew Clark, CEO of Zovio, said the company (formerly known as Bridgepoint Education) would expect to retain a 60 to 65 percent share of Ashford's tuition revenue in exchange for the services it provides.
But Zovio revealed this week that another option is on the table -- selling Ashford to another institution. If Zovio pursues this route, it would likely seek to keep providing support services to Ashford as a condition of the sale. With this option, it would be unlikely that a letter of credit would be required, said the company in the investor statement.
"Several large, nonprofit universities have approached us regarding expanding their online footprint by acquiring Ashford from Zovio," said Vickie Schray, executive vice president and chief external affairs officer at the company.
"We hope to either have completed the Ashford transition or have an agreement signed with another university by the end of the year," she said. "In both cases, Zovio will continue to provide a comprehensive suite of services to support the school, its faculty and the collective students they serve."
Jamienne Studley, president and CEO of WSCUC, said the accreditor would be reviewing Ashford's plans in light of the review.
"WSCUC approved, subject to specific conditions in the July 2019 Commission Action Letter, the proposal to establish Ashford as a nonprofit institution that is the focus of the Department of Education's preacquisition letter," wrote Studley in an email. "The Commission is requiring information now to allow it to understand the implications for the proposed transaction brought about by the letter of credit terms of the Department, and would need to approve any alternative transaction with WSCUC's jurisdiction that would change ownership or control of Ashford."
Purdue-Kaplan Redux?
If Ashford is sold to a large nonprofit, the arrangement could look very similar to Purdue University's acquisition of Kaplan University, said Trace Urdan, managing director at Tyton Partners, an investment bank and higher education consulting firm. The Purdue-Kaplan deal created a new online nonprofit institution called Purdue University Global, which is run with support from Kaplan Inc.
"The model is Purdue-Kaplan," said Urdan. "The buyer will most likely be a public university system that wants to serve working adults. That is a central piece of their mission -- and something many institutions have not done well."
There are several public university systems that may be interested in purchasing Ashford, said Urdan. With over 30,000 students online, Ashford is already operating at a large scale and has good reach with adult learners. Inside Higher Ed reported earlier this year that as many as two dozen state university systems are talking about significantly expanding their online footprints. The University of Massachusetts and George Mason University are both rumored to be considering purchases. 
The difficulty with navigating the sale of Ashford is reaching a deal that Zovio's shareholders will be happy with, said Urdan. "It's likely the deal will be done so that the purchasing institution doesn't have to put up much cash. Kaplan University was sold to Purdue for $1. Zovio could lend the money to whichever institution is buying Ashford and recoup the money from the university's revenue. It will be a complicated contract, but they can get it done."
Though it is common for for-profit-to-nonprofit conversions to require letters of credit, Urdan suggested that the department may be acting with particular caution. The department was badly burned by the messy situation involving the Dream Center, said Urdan. This nonprofit religious organization acquired several struggling university chains from the Education Management Corp. with the approval of the department. The organization is now facing bankruptcy.
Schray said that the department's requirement for a letter of credit was not a setback to Zovio's plans. "The letter from USDOE has not had any impact on our timing," she said.
Whichever way Zovio decides to go, its actions will be scrutinized, said Urdan. Bob Shireman, senior fellow at the Century Foundation, said Zovio's quest to convert Ashford is driven by a desire to boost enrollment and attract students who are "under the impression that being at a nonprofit is safer than a [for-profit]." That impression may have been accurate historically but isn't much of a guarantee today, he said.
Shireman wrote an article last week criticizing the approach Zovio has taken to the conversion.
"Maybe the Ashford conversion will not be as compromised as the deals done by Grand Canyon and some other covert for-profits," he wrote. "It is possible that the nonprofit Ashford trustees will reach a more appropriate deal than what was laid out in the materials submitted to the IRS. But we will have to wait and see."