You have /5 articles left.
Sign up for a free account or log in.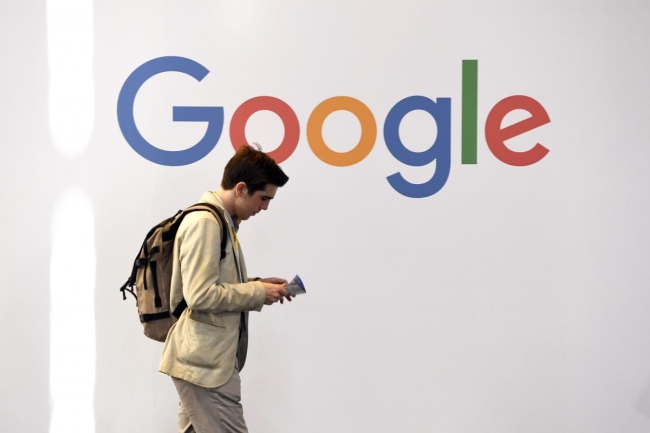 Google's foray into education and workforce development is expanding, with the announcement that the company's IT support professional certificate program will now be offered at 100 community colleges over the course of the year, up from the original 30.
The program is an online course, designed by Google and hosted on Coursera, meant to teach the basics of IT support, with the goal of preparing learners for a job. In promotional materials Google says the creation of the course in January 2018 was catalyzed when the company could not fill its many open IT support roles.
With the IT certificate, Google is one of numerous big corporate players to introduce its own credentials into the postsecondary education and training ecosystem. While powerful economic players like Google have the potential to compete with traditional institutions, Google, like many, is choosing to collaborate instead, potentially extending higher education's reach rather than threatening the degree.
The median salary for a computer user support specialist was $50,980 in May 2018, according to the Bureau of Labor Statistics. The occupation is projected to grow faster than the average rate for U.S. jobs.
The online course was designed to be completed, by any individual with internet access and a few hundred dollars, in about six to eight months. Last year, Google partnered with Jobs for the Future, a nonprofit focused on workforce development, to bring the certificate program to 30 community colleges. Jobs for the Future will again be involved in expanding the program.
Maria Flynn, president and CEO of JFF, said that the program demonstrates the power of large companies. "Corporations are really stepping up and leveraging with their business expertise, their core business services and their corporate social responsibility arms in ways that really promote advancement of U.S. workers," she said.
Natalie Van Kleef Conley, Google's product lead on the certificate, said she expects students taking the course through a community college will have better completion rates than those taking it on their own. "The community college model includes wraparound support, so learners have a live instructor. They have the peer effects of a cohort around them. There are academic coaches in some cases," she said. "When you have those academic and social safety nets, we tend to expect that learners will progress through at stronger rates than an online learner doing it individually."
At two colleges that signed up to offer the course last year, student success data aren't yet available, but administrators report that the program is doing well and achieving their goals.
At College of the Canyons, in Santa Clarita, Calif., Jobs for the Future provides course licenses to the college, as well as $20,000 to cover an instructor, outreach and other expenses. The administration decided to offer the course supplemental to the regular curriculum, without credit attached, at least initially.
"We wanted to get a year or two under our belt to make sure that we really feel that this is going to be meeting our needs," said Jeffrey Forrest, vice president of economic and workforce development at College of the Canyons.
Additionally, administrators thought offering the course without credit would ease access in the first year and allow students to proceed without going through paperwork. College of the Canyons chose to supplement the online course with a live instructor, who reaches out to students and holds virtual office hours.
About 90 individuals have signed up for the program this fall, Forrest said, including employees from 13 nearby companies. The program is free, and the capacity is currently 100 students. About 30 percent of current students in the course are veterans, and 70 percent are over the age of 25. While most of the students are employed, Forrest said, the college plans to track those who are seeking jobs related to the course work.
JFF officials said they will also be collecting data on course takers' demographics, motivations and outcomes. The organization will be fielding surveys to some of the community college students every six months to ascertain "past learning experience, learner motivations, desired career outcomes, student supports and challenges, as well as enrollment, engagement and retention." A new survey going out this fall will attempt to capture outcomes related to education, job placement and earnings. Learner data will also be collected by Coursera.
College of the Canyons administration plans to eventually offer the certificate for credit but will meet with faculty members about how to best integrate it into existing pathways. Forrest said the faculty has been supportive and that the program, billed as entry level, hasn't necessitated any remediation for students.
"[Google] really did a great job in understanding what students need and what employers are looking for," he said.
The program at College of the Canyons is currently a "pre-apprenticeship," which has the possibility to lead a student to a registered apprenticeship recognized by the U.S. Department of Labor.
At El Centro College in Dallas, the administration first began offering the program to students who were in an IT pathway and attending school through Year Up, a nonprofit focused on helping young adults from underrepresented groups gain tech and business careers.
El Centro College was initially given about 25 licenses. After the certificate was well received by the Year Up cohort, the administration decided to apply for more licenses, said Greg Morris, executive vice president of academic affairs. The college has now opened the course up additionally as a noncredit option and has 50 students enrolled in total.
Currently, students in the Year Up cohort can take the course for credit, as covered by regular tuition. Others can take the course for no credit at the base cost of a class at El Centro, about $170. The live instructor in the El Centro class, in addition to being available online to students, also teaches them face-to-face.
Belicia Miraval Albornoz, a faculty member and the college's cloud computing and networking program coordinator, said that the implementation was a lot of work but more than worth it. "It's a huge opportunity for [students] to have a certificate on their résumé," she said.
Miraval Albornoz spent sleepless nights coordinating with Google, she said, and integrating its curriculum in with El Centro's, which included making sure that the course met state standards. The grant JFF provided helped pay for the faculty work to align the curricula, Morris said.
The program could be right for other community colleges, "if you've got an open-minded faculty that embrace some innovation, and maybe embracing a different idea of curriculum," he said.