You have /5 articles left.
Sign up for a free account or log in.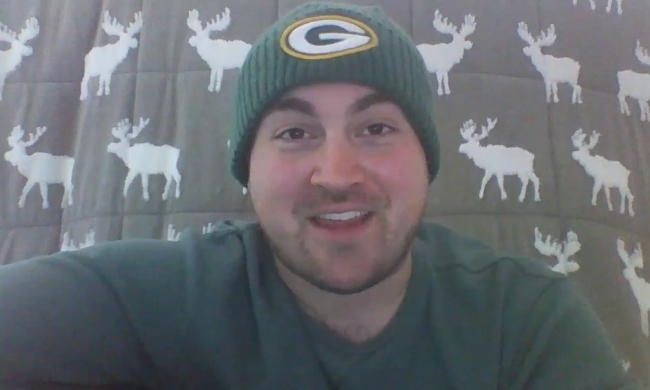 As higher education's grand, unplanned experiment with remote learning this spring nears its end, what's the best way to gauge how it went for students and what we can learn from it for the future?
Inside Higher Ed's pages and those of many other publications and blogs have been filled with individual accounts of instructors and students, many of which were critical. The handful of surveys we've seen (here, here, here and here) similarly show current college students to be generally dissatisfied with their remote learning experience this spring, but most of the surveys either skimmed the surface or were conducted early on in the pandemic.
Understanding how the spring's learning experience was for students is especially important if, as seems likely, COVID-19 will continue to force colleges and universities to educate some if not all of their students virtually in the fall and beyond. Even the significant number of colleges that are confidently announcing plans to resume in-person instruction this fall acknowledge that they might have to revert to remote instruction if the coronavirus rebounds. And like it or not, technology-enabled education, defined broadly, is going to play an increasingly central role in how higher education is delivered going forward.
So the more we know about what works and what doesn't, the better.
That thinking was part of what motivated Eric D. Loepp to complicate his own transition this spring. As the assistant professor of political science used the University of Wisconsin at Whitewater's extended spring break to prepare to shift his four courses for remote delivery, he saw an opportunity to engage in a little research, too. So he sought institutional review board approval to survey his 100-plus students at the start and finish of their virtual learning experience this spring.
His goals were partly selfish: "I did it for my own edification, to see how I did," he says. But as an active participant in Whitewater's faculty developments efforts (he's taught in its Active Learning Academy and its Institute for Online/Blended Teaching), Loepp hoped to inform the anxious conversations unfolding among his peers about whether "a COVID-online semester is different from a regular online course" and how and how much instructors would have to change their usual practices to succeed in the new format.
He started with an admitted bias: "My general thinking is that a good teaching practice is a good teaching practice, however it's delivered."
His students, who were surveyed in the first days of the shift to remote learning, started with their own biases, and it didn't bode well for the transition.
They overwhelmingly said that being in a physical classroom was very important to them, rating it on average as a four on a five-point scale. About 80 percent of them had studied online before -- an average of 2.5 courses -- so virtual learning was "not new to them, but wasn't common, either."
Loepp asked a set of questions to produce an "anxiety score" for each student (the average was 2.46 on a scale of one to four), and then compared each student's anxiety level to how much (or how little) the prospect of remote learning appealed to them. The correlation was strong: "The more anxious they were, the less appealing they find online learning," Loepp said.
What were they most anxious about heading into their remote learning experiences?
Collectively, they were much more worried about how they would perform and what they would learn than about any technical or operational difficulties with the transition to a virtual format. Even though Wisconsin at Whitewater officials had decided that students would have more flexibility to take courses on a satisfactory/not basis, "they were concerned they would get lower grades and wouldn't learn as much," Loepp said.
Here's one typical quotation from a student: "My initial thoughts on learning remotely involve frustration, confusion and stress. The idea of learning all class material online when a majority of the class is lecture-based is rather concerning. The atmosphere of the classroom during lecture requires a student to pay more attention to what is being said, but now, since I will be listening to lectures in the comfort of my own home, I feel like I will be less capable of obtaining information. Therefore, I am stressed and on edge about how well I will do the rest of the semester in this class."
Another added, "I personally struggle with learning remotely. My learning style is very visual and I like to connect with other students and my professors. Another concern with learning remotely is the home environment. Just because students have a place to live does not mean that the environment is healthy. All students do not have a healthy environment to learn with all the technology that is needed."
Issues of access played a prominent role in students' pretransition anxiety.
"Learning remotely is a reasonable option for the situation we are faced with," one student wrote. "Yet, problems arise when some students may not have technology, internet, studying resources or the materials they need for remote learning … I hope that professors understand the difficulty this causes some students and are more lenient in grading in some aspects."
Some students were hopeful amid the anxiety. "It's obviously foreign and new to everyone involved, but there is an element of excitement and optimism in me that knows that everything will pan out just fine as long as we remain organized," one wrote. "Remote learning allows everyone to work at their own pace, but a lack of classroom meetings will probably result in lack of motivation for most people. Including me, sadly."
How It Went
At the end of the term (it ended just last week, so he was gathering the concluding data through this past Sunday), Loepp asked students to respond to a new questionnaire. Among other things he asked them to respond to this statement: "I could learn at least as much as I did in face-to-face meetings."
On a scale of one (strongly disagree) to seven (strongly agree), the average response for students in his courses was 4.89 -- "squarely on the 'agree' side, which is great, particularly given circumstances that severely disrupted both the micro and macro learning environments," Loepp said via email. "But it also suggests there is some room for me to develop and grow as an online leader/facilitator."
More useful than those overall satisfaction numbers, Loepp suggests, are students' impressions about what worked and what didn't, and why. That's especially important as professors and institutions look ahead to a virtual, or blended, fall.
Asked to rate the importance of a set of factors in contributing to a successful remote learning experience, students put their professors' performance at the top of the list.
What traits of professors were most important? Three in particular: communication and flexibility -- but the latter leavened with structure, too.
Communication. It's a two-way street. "The reason this instructor was the best at remote teaching/instruction is because they were always able to be contacted," said one student. "It was helpful in a time that was very stressful and uncertain to know that if I contacted someone they would not only respond but would also respond fast."
But hearing from professors proactively was also important. "They were constantly reaching out to students to see what they needed help with and how they could assist in making the class easier" to navigate, said another.
Flexibility. Many students expressed appreciation for instructors who understood the strains students were under and built leeway into their approach to the course, to account for students' adjustments to a new way of life and lack of control over their schedules.
"They made students not feel too overwhelmed and they were very understanding that for most students, it is very hard to juggle four or more classes entirely online," said one student.
Another added, "The professor was understanding of how hard online classes are and was willing to work with us. They didn't give us unreasonable assignments or continue on like class was exactly the same online."
Structure. Students didn't want too much flexibility; the best instructors also imposed a sense of rigor and regularity.
"They also made it very clear what needed to be done each week … They also sent out reminders about when things were due which was very helpful," one student wrote.
Students didn't just lean on professors for structure, Loepp said; they sought to impose it on themselves to avoid the natural human tendency to procrastinate.
When they were asked what advice they gave to their peers, many cited tips on organizing their days effectively. "There were lots of comments like 'Don't sleep in,' 'Create blocks of time each day when you study for a certain class,' 'go into Canvas twice a day to look for updates,'" Loepp said.
Students' "simultaneously expressing a preference for flexibility, but also for structure" is an "important challenge for us to navigate as an institution," Loepp said.
Take due dates, for example. Students wanted to know that if they had a major life event -- a childcare problem, a sick relative -- professors would be understanding about the need for an extension, he said. But they also urged instructors to set clear and consistent deadlines and not to change them. "And if you have to change it, don't change it again," Loepp advised.
The mix of flexibility and structure also emerged in the context of the thorny issue of whether and how much to depend on synchronous (live) class meetings. Like many instructors nationally, Loepp said, "a lot of [Whitewater professors] shied away from synchronous meetings because of accessibility issues," given that many students had a lot less control over their schedules when they were physically dispersed than when they were on campus, as well as spottier internet access.
But in their comments, "students were really high on having some sort of synchronous presence" as a way to interact with their instructors and their fellow students, Loepp said. One big question going forward will be how to meet that need for planned, structured time together while still being "careful about mandating synchronous meetings" out of respect for those who work, care for dependents or otherwise have complicated lives.
Another Kind of Consistency
The other major area that students cited as most important to a good remote learning experience, beyond the faculty, was what Loepp's survey called a "well-structured LMS," or learning management system.
Numerous students said they appreciated when course pages in Canvas clearly indicated how they could find library resources, student services or other key needs; laid out the curriculum in a clear and concise way; and made deadlines and assignments plainly evident. On the flip side, they complained about issues like professors creating assignments without filling in the due date field in the LMS, such that the assignment didn't show up in the calendar students used to track their work.
This raises a thorny issue. Many of the institutions with deep experience in online learning also tend to be the most prescriptive in encouraging, if not requiring, faculty members to use common templates or structure their courses in the same way. At many colleges, there's no quicker way to get faculty up in arms than to mandate that instructors do something in a specific way -- be it a syllabus, let alone course structure.
In a recent discussion on the Whitewater campus, Loepp recalls, one professor suggested a "universal template" for courses built in Canvas. "I totally understand the degree to which that might make sense, but there's no way that gets through without a huge fight over academic freedom. So I'd hesitate to be particularly hierarchical in having us mandate something like that."
Where colleges and universities might go instead, Loepp said, is "building up a consistent and regular course module on campus, providing best practices and templates, and profiling faculty who've had successes."
"Most professors I talk to," he said, "don't want to do that which is really easy. They want to do what works. If we can collectively identify the best practices, or create a blank Canvas course that can be copied, that might help create best practices but won't necessarily standardize or universalize.
"It's kind of like freedom of speech: the best ideas are the ones that make it to the surface and prevail."
***
If you missed it, Inside Higher Ed conducted a webcast yesterday on how the transition to remote learning went this spring and what that portends for fall. It featured four thoughtful experts from a diverse set of campuses, and we had a great discussion. Click here if you'd like to watch it.
***
Have issues we should explore? Topics we've been ignoring? Questions you want answers to? Please comment below or write me here. And stay safe and sane.