You have /5 articles left.
Sign up for a free account or log in.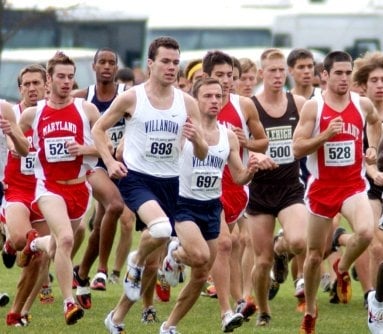 The University of Maryland at College Park president's announcement Monday that he would follow a panel's recommendations to terminate a third of its sports teams from an athletic program whose resources are spread too thin didn't come shock some observers, who say the university has found itself in circumstances in recent years that made cuts, in one way or another, all but inevitable.

And they say other big-time sports programs may soon find themselves facing the same tough decisions.
A commission appointed by Maryland President Wallace D. Loh -- charged with identifying ways to limit expenses and/or generate new revenue to improve a budget situation that has depleted the athletic department's reserve funds and had the program borrowing more than $1 million from the university to cover last year's deficit -- reached a "painful conclusion." The best way to balance the budget, the panel said, would be to ramp up fund-raising, minimize administrative costs, and eliminate eight teams, effective this July: men's cross country, indoor and outdoor track, men's and women's swimming and diving, men's tennis, women's acrobatics and tumbling, and women's water polo.
Those sports were chosen based on several factors, the report said: ticket sales, competitive success, sponsorship at other institutions, and "history of the sport" at the university. All athletic scholarships and coaching contracts will still be honored through their previous termination date.
Loh said more than 10,000 people petitioned to save the teams, and 500 people sent personal e-mails to his office. But he agreed with the athletics director's response that the department "at this point has no choice but to reduce the number of teams," Loh said. "We can no longer postpone deciding on an issue that has been raised before. Inaction could be ruinous for the future of [intercollegiate athletics]."
The commission's financial analysis suggests that before the cuts, which are expected to save $5 million a year, the budget outlook showed no signs of improving -- the cumulative operating deficit was expected to reach more than $4 million by the 2012 fiscal year, and more than $17 million by 2017. While that's still less than the athletic deficits at any number of institutions, Maryland has no shortage of factors working against it.
Not only has the university been dealing with the debts most programs incur from the non-revenue-generating sports -- essentially, everything except football and men's basketball -- but even the funds coming in from the two main spectator sports have been declining. At about $1.8 million, football is bringing in just over half what it did five years ago; men's basketball generated about $4.5 million in fiscal year 2011, compared to $6.8 million five years ago. The report placed particular emphasis on these declines as contributors to the current situation.
But Maryland also had other problems, said Daniel L. Fulks, faculty athletics representative at Transylvania University and research consultant for the National Collegiate Athletic Association.
Running down the list of ways programs make money, Maryland doesn't always pass every test, Fulks said: it doesn't sell enough seats at the big-time sports games; it doesn't get tons of alumni and booster donations; and it doesn't participate in a conference that gets a large share of postseason basketball money, sends at least a couple teams to major BCS bowl games every year, or has the most lucrative network television contract.

"I don't think Maryland is capitalizing – or they're not able to capitalize – on the big revenue sources," Fulks said. On top of all that, Maryland sponsored 27 sports, third-most in the Atlantic Coast Conference (yet with its $57.7 million annual budget, spent less per athlete than almost any other institution). The average number of teams per university in the ACC is 22, but that number is driven up by the high counts at big-time sports programs like those at Boston College, Duke University, and the University of North Carolina at Chapel Hill.
Not all of the aforementioned revenue-generating -- or, at least, non-revenue-draining -- elements have to be at play for an institution to get by financially, Fulks said. But when none of them are, it's probably a bad sign.

At a time when tuition is rising, government appropriations are going down, and institutional spending per athlete is outpacing spending per student like never before, it's not at all surprising that athletics programs are making cuts, said Jane Wellman, executive director of the Delta Project on Postsecondary Education Costs, Productivity, and Accountability.
"I have to believe this conversation is happening around the country in lots of places. This is not an isolated incident," Wellman said. "Unless something's paying its way in this environment, there's no way it should be protected. If we're closing physics programs ... and we're collapsing foreign language programs, we ought to be able to look with the same eye to the bottom line at athletics programs."
According to a recent Delta analysis, athletics spending per athlete at Football Bowl Subdivision colleges grew by 50 percent from 2005-9, to $91,050, while academic spending per student grew by 22 percent, to $13,470. The fastest rate of growth in spending per athlete came in the form of institutional subsidies -- they rose by 53 percent through 2009, to about $18,390.
Nearly 8 percent of Maryland's athletics revenue in 2009-10 came from direct institutional support, and more than 17 percent came from student fees, according to USA Today's college athletics finance database. (Maryland's total revenue from those two streams is still significantly lower than the national FBS average of 60 percent.) It got about 18 percent each from contributions and conference revenues, and more than 23 percent from ticket sales.
Expenses, meanwhile, were pretty typical, by national standards -- 22 percent on student aid, 23 percent on coach salaries and bonuses, 19 percent on staff and administrative salaries, and 14 percent on facilities, according to U.S. Education Department data.
As budget outlooks become increasingly precarious at many institutions, athletic directors might be more tempted to trim around the edges than eliminate full teams, Karen Weaver, director of athletics, intramurals and recreation at Pennsylvania State University at Abington, wrote in an article this year. But there are exceptions: James Madison University eliminated 10 teams in 2006, while the University of California at Berkeley responded to faculty demands that the university stop subsidizing athletics by cutting five teams. (Three were eventually reinstated, thanks to a flood of alumni donations.)
While cutting teams may be necessary – at Maryland, officials probably overestimated their potential ticket sales revenue as they created many teams, even in the highly professionalized sports market of the Washington, D.C. area – it's not good for morale, Weaver said. Calling Monday on her way home from analyzing for ESPN the national women's field hockey championship in Louisville, where Maryland bested UNC, Weaver recalled one Maryland official who said that, despite the successful day, the general mood throughout the athletic department was "like a morgue."
"It's devastating whenever this happens at any school," Weaver said. "But it gets to the larger issue of, how broad-based can you afford to be? And athletic directors are famous for painting the most positive of revenue outlooks to justify their desires for expansion or adding new things."
Unless other universities facing the same barriers Maryland and others have make their way into one of the conferences whose merry-go-round expansion has been driven largely by lucrative television contracts that will cover travel costs for the teams playing more often than one Saturday a week, they will probably find themselves facing similarly tough decisions in the near future, Weaver said. And programs shouldn't assume they can continue to rely on subsidies, either.
"I think students and families now are much savvier about asking where their student fees are going," she said. "It is going to be harder to get it back from your typical campus resources."
Still, while Fulks understands the instinct to cut back, he questions whether this is the right way to go about it -- especially when the teams on the chopping block cost, per athlete, less than most.
"Is this an overreaction, given how much the university spends on everything else?" Fulks asked. "We just have to decide if it's worth paying for. There are lots of intrinsic values that are just hard to quantify, that get overlooked."