University College London joins American institutions that have set up shop at an evolving campus in Doha.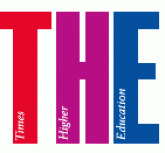 For several years American institutions have been a part of Qatar's Hamad bin Khalifa University, the gas-rich Gulf state's attempt to create a world-class institution in Doha. But now, in the surreal complex of buildings – some resembling giant white eggs, another an octagonal Aztec temple – the first British boxes of books are being unpacked.
From August 2012, students will be able to enroll in master's courses at University College London Qatar. By focusing on archaeology and museum studies in a region where much of the study of antiquity is conducted, UCL thinks it can attract the caliber of academic needed to establish a credible center of research.

Six American universities – Northwestern, Georgetown, Carnegie Mellon, Cornell, Texas A&M and Virginia Commonwealth – and one French business school, HEC Paris, have already set up shop at Hamad bin Khalifa University, which used to be known as Education City until it was renamed in May to honor Qatar's Emir.
How to convince the best academics to come to Doha "was one of the main questions when we talked to the U.S. universities three to four years ago," says Thilo Rehren, the director of UCL-Q, now in his new office on the second floor of Georgetown University's state-of-the-art building. "They still have some problems recruiting good staff. They still have people at the end of their careers and others probably looking for a bit of sunshine," he says.

Wanted: Hungry Young Academics
For many subjects, for example the visual arts, Qatar is "not the center of the earth," Rehren acknowledges. But for museum studies, "it pretty much is," he argues. "You don't have to fly seven hours to get to Syria or Egypt."
So far, four faculty members are in situ. Later this year two Ph.D. students will fly in to join them, and they will be followed by three to five more in the course of the year. Over the next 12 months, the plan is to expand the number of research staff to eight, in addition to three postdoctoral students.

All staff costs are covered by the Qatar Foundation and the Qatar Museums Authority. UCL is also going to train staff at the authority, who have "little formal training but years of experience," Rehren says.

He acknowledges that the academics brought to Doha so far are relatively young, with just one of the four in place having a family. But he rejects the idea that this is indicative of a research environment that can attract only people at the start or end of their career and not the mid-career researchers who might be expected to be at the peak of their powers.

"I have consciously recruited relatively young people because I need people who are hungry and to build up a new research institution," he says.

The first students will arrive in August 2012, and will have to be of the same caliber as those taken on in London, according to Rehren. He adds that there has been no pressure, formal or informal, to take quotas of Qatari students. UCL-Q will enroll about 16 students for two-year M.A. programs, half studying archaeology of the Arab and Islamic world and half doing conservation and museum studies. "I would not be surprised if our student numbers go up quite quickly," Rehren predicts.

The plan is to recruit 24 students in 2013-14, making a 40-strong student body, which should rise to 150 by 2015.

Although Rehren stresses that the academic climate in any country can shift dramatically, he says that within 10 years "we should be pretty well established."

The omens for future funding look good, as Qatar is now spending liberally on nourishing certain Western-style institutions. Perhaps the most successful has been the Al Jazeera news network, which has been acclaimed for relatively free and fearless reporting on the Arab revolutions.

However, there have been critics of the broadcaster, with a U.S. diplomatic cable from 2009, released via WikiLeaks, suggesting that Al Jazeera "refrains from criticizing Qatar and its government," by which it is heavily subsidized.

One danger for Hamad bin Khalifa University is that self-censorship could turn it into an academic version of Al Jazeera – free to criticize all but its own state.

This issue could rear its head when UCL-Q applies for funding from the Qatar National Research Fund to study the archaeological past of Doha itself.

But Rehren points out that the fund has supported research on subjects totally unconnected with the region, such as the role of the British in the American Civil War. Compared with British funding councils, which demand that researchers demonstrate the impact of their work, he says that there is "less pressure politically" in Doha than in London – and the success rate of applications to grants is also higher, at around 30 percent.

Modernization Goals

If research casts Doha in a less than flattering light, Rehren says he trusts that UCL-Q would nonetheless be able to publish the findings: "There are issues of ... respect but it's pretty good [in terms of academic freedom] for the region."
Although Freedom House, a Washington-based non-governmental organization, reports that Qatari scholars "often practice self-censorship on politically sensitive topics," Rehren believes that the ruling Emir is "on the right track."

"If you look at the Shah of Iran in the 1970s, [his reforms] resulted in the Islamic Revolution. He pushed too far and too fast. This Emir has probably learned from that. They have a strong desire to modernize Qatar," he explains.

But teaching archaeology, funded by an autocracy, is less of a minefield than the Foreign Service degrees offered by Georgetown University or the journalism programs run by Northwestern University. According to Mashael Al-Hajri, a Qatari student at Georgetown University School of Foreign Service, "nothing is censored" and there is open discussion of the Arab Spring.
But asked what criticisms have been voiced of Qatar's Emir, she says that there is no reason for any dissent toward a government that has created such a "wonderful opportunity" in the form of Georgetown.

As proof of its independence, Georgetown volunteers a paper written at the school in 2009, "Royal Factionalism and Political Liberalization in Qatar," by Mehran Kamrava, director of the institution's Center for International and Regional Studies.

The paper punctures the idea that Qatar is on a route to democracy, and concludes that the state "remains fundamentally autocratic."

Concerns About Self-Censorship

Asked whether Qatar's political system has been questioned on Northwestern's journalism program, a representative says that "there's a bit of that."

Reporters Without Borders, a campaigning organization for press freedom, says journalists in the country are "in the strong grip of self-censorship," risk expulsion if they cross " 'red lines' imposed by the government," and are denied trade union rights.

Numbers at the U.S. institutions involved in Hamad bin Khalifa University remain modest. At Northwestern, 47 students from 18 countries entered as the 2011 cohort, and Georgetown enrolled 77.

At Texas A&M, which teaches engineering, 94 enrolled the year before, and at Carnegie Mellon there are 398 students, largely in business administration, computer science and information systems.

The name change in May means that the "pressure is to blend together," says Rehren, but he insists that "the individual universities will want to retain their own identities."

UCL will have to gain permission from Hamad bin Khalifa University if it wants to add additional subjects to its offering, but it will retain its own degrees and research agenda.

Hamad bin Khalifa University "is an umbrella organization, maybe broadly comparable to the University of London," he says.

And UCL-Q, Rehren claims, is simply a "normal department of UCL that just happens to be outside the M25."


You may also be interested in...
Today's News from Inside Higher Ed
Inside Higher Ed's Quick Takes