You have /5 articles left.
Sign up for a free account or log in.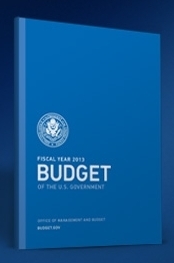 WASHINGTON -- President Obama today will propose spending $8 billion on job training programs at community colleges over the next three years, part of a budget for the 2013 fiscal year that also would increase spending on Education Department programs and some scientific research.
The president will outline the job-training proposal in more detail in a speech at Northern Virginia Community College this morning. But unlike past calls to spend more on community colleges, this plan is aimed squarely at an election-year message of "jobs, jobs, jobs" rather than the administration's goal of increasing the number of Americans with college degrees.
The proposal, as outlined by Education Department officials Sunday evening, builds on job training programs already in existence -- especially the Trade Act Assistance Community College Career Training Program, which began making grants to community colleges in September. If approved by Congress, the president's proposal would provide $1.3 billion each per year to the Education and Labor Departments, on top of the trade act grants.
While it's unclear whether the money would create new federal programs or build up existing ones, the funds would be spent at community colleges that train workers for jobs in high-demand fields, according to materials released by the Education Department. Programs that are especially successful at finding jobs for their graduates, or at placing those who traditionally have difficulty finding work, would be eligible for additional money.
The grants would also be used to encourage partnerships between businesses, states, local governments and community colleges, and to create an online course to encourage entrepreneurs. The money would also support paid internships for low-income college students.
But the plan would shut out for-profit colleges, which would not be eligible for the additional funds -- a move almost guaranteed to draw protest from a sector that already feels persecuted by the Obama administration.
Over all, the president is asking for a 2.5 percent increase in the Education Department's budget, the largest for any domestic department, to increase spending to $69.8 billion. The proposed budget would set the maximum Pell Grant at $5,635, an $85 increase, through the 2014-15 academic year; forestall for a year a scheduled increase in the interest rate for federally subsidized student loans, which Congressional Democrats on Friday called on Republicans to help prevent; and pay for many of the other plans Obama put forward last month in speeches about college affordability and completion, according to details provided by a person familiar with the administration's plans.
Whether any new spending proposals will survive in a deficit-minded Congress is another question. The administration plans to pay for many of the new proposals (both in education and elsewhere in federal discretionary programs) through changes in the tax code, including ending tax cuts for those making more than $250,000 per year and instituting the "Buffett rule" to increase taxes on the nation's highest earners. Both will face stiff opposition from Republicans in Congress. The administration also plans to create savings by cutting the Defense Department budget, which many in Congress have vowed to fight.
For community colleges, Obama's past budgets are rife with unfulfilled promises. The president called for $5 billion in 2011 for infrastructure and renovations for two-year colleges, part of a jobs plan that went nowhere in Congress. A proposed $12 billion investment in community colleges disappeared in early 2010, when legislation to eliminate subsidies to student lenders, which would have paid for the program, was combined with the president's health-care overhaul. (A remnant of that program is the foundation for the Trade Act Adjustment program that the president proposes supplementing in his new proposal.)
If enacted, though, the fiscal 2013 budget would lead to more money for traditional four-year colleges as well. The budget would create a $1 billion "Race to the Top" fund to reward colleges that keep their net price low and their value high, as the president proposed in his State of the Union address in January (though details of how that would be measured remain unclear). It would also create a $55 million competition, known as "First in the World," to reward individual colleges and nonprofit institutions that encourage productivity and efficiency, with up to $20 million reserved for minority-serving institutions. The "First in the World" grants would be administered through the Fund for the Improvement of Postsecondary Education, according to a person briefed on the administration's plan, so no Congressional action would be needed to make that happen, beyond funding FIPSE.
The budget would increase money for campus-based financial aid, including federal work study (spending would increase to $1.1 billion) and the Perkins Loan Program (which, if reauthorized, would increase from $1 billion to $8 billion). The funding formula for such programs would be revamped, as the president proposed last month, to push colleges to keep net tuition low and provide "good value" -- graduating students who get jobs and pay off their loans, serving a higher proportion of low-income students, and other criteria.
For federally funded research at universities, the picture is more mixed: the National Institutes of Health would see no funding increase, with the budget for medical research holding at $30.7 billion, although new policies for grant administration would increase the money available for research grants by 7 percent, according to materials the administration provided in a briefing with stakeholders Sunday.
Budgets for the National Science Foundation, National Institutes of Standards and Technology Laboratories, and the Department of Energy's Office of Science would all increase, in line with the president's proposal to eventually double the funding for those agencies.
Other programs important to campuses would remain at 2012 funding levels, including the TRIO and GEAR UP programs for college readiness and the Supplemental Educational Opportunity Grant. And funding for international education programs would increase by $1.7 million -- far better than the more than $40 million in cuts that the programs underwent last year, but not enough to make up the difference.
Full details on the budget will be released today.