You have /5 articles left.
Sign up for a free account or log in.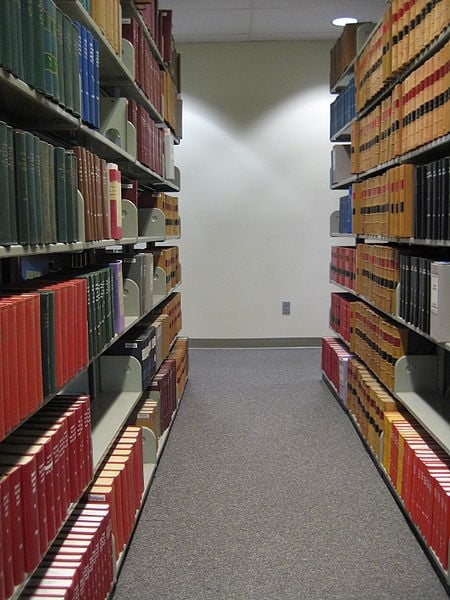 The percentage of university funds allocated to academic libraries shrank for the 14th straight year in 2009, dipping below 2 percent for the first time, according to updated figures from the Association of Research Libraries.
The latest decline, culled from Education Department data for 40 institutions, is part of a decades-long trend that has seen libraries get gradually smaller shares of funding as university budgets have increased overall.
The association's tracking of library allocations as a proportion of total expenditures reaches back to 1966, when a report commissioned by the Andrew W. Mellon Foundation examined the finances of 24 academic libraries. That year, the average appropriation for libraries was 2.83 percent of the university budget.
Library earmarks peaked in 1974, when libraries received 3.83 percent of university budgets. In 2009, libraries got 1.95 percent.
In 1982, the association expanded its survey to 40 institutions and began tracking library finances in greater detail. The average library budget that year was around $180,000 (equivalent to $400,000 today) — accounting for 3.67 percent of total university budgets.
The average library budget in 2009 was nearly twice that: $755,000. But libraries have been seeing slimmer slices of overall university expenditures; universities in 2009 spent more than 3.5 times what they spent in 1982 (adjusted for inflation).
The association's latest accounting of library finances includes a separate sampling of 14 Canadian institutions. The data seem to indicate a parallel trend of shrinking library budget shares -- although the association advises that, because of the way library funds are reported in Canada, those figures "may be misleading."
Although librarians could be inclined to take these figures as evidence of neglectful administrators, the numbers might be better understood as a testimony to how much more efficient libraries have become in recent decades, says Phil Davis, an independent researcher and consultant.
In analysis of the trend on the blog Scholarly Kitchen, Davis points to efficiency measures that many libraries have taken since library allocations peaked several decades ago, such as bundled and consortium-based purchasing, the outsourcing of cataloging and reference services, and staff reductions.
"Whether or not you agree with these solutions," Davis writes, "the last 10 years have witnessed massive centralization of the university library with the goal of increasing efficiency while minimizing duplicate work."
The association's data tells "a mixed story of success and failure," he continues, "success on the part of the library to live within its means, and failure for librarians to get a larger slice of a growing pie."