You have /5 articles left.
Sign up for a free account or log in.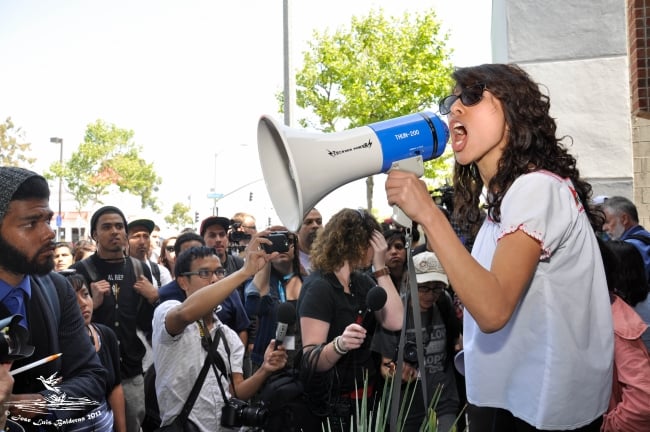 Reversing course, Santa Monica College's board tabled plans for two-tier tuition Friday -- after days of student protests and concern from some educators nationwide. The plan, which was first approved by the trustees earlier last week, would have created 50 summer classes in high-demand areas, with students paying about four times the normal tuition, in hopes of easing overcrowding and raising revenues.
Like many community colleges in California and elsewhere, Santa Monica is struggling to keep up with student demand. State-regulated tuition is well below the national average, but thousands of students are turned away from classes each session because of space limitations and reductions in funding.
The two-tier proposal, originally proposed by President Chui Tsang and approved by the board, would have allowed students a better chance of enrolling in a high-demand course this summer by paying an increased price. Those extra funds would then have been used to offer more classes, which administrators hoped would lessen the overcrowding problem and prevent any layoffs.
But many students were outraged and organized a series of protests, saying the plan favored wealthier students -- an affront to the college's history and the community college mission of equal access. Those demonstrations garnered national attention after campus police officers on Tuesday pepper sprayed several students who they said were unruly. Tsang defended the police actions, but has ordered an independent investigation into them.
The board called an emergency meeting after California Community Colleges Chancellor Jack Scott asked Tsang to delay the decision. Tsang ultimately agreed to support a delay in the plan's implementation, though he wrote in a letter to the board that the current environment of budget cuts and course cancelations was "untenable."
Without totally discarding the plan, trustees followed Tsang's advice and decided to delay implementation of two-tier tuition indefinitely, giving administrators time to gather information and discuss the plan with opposition groups.
But even while bowing to outside pressures, Tsang and the trustees stated concern about Santa Monica's future capacity and budget.  Proponents said the two-tier program would have benefited everyone. While those who could have afforded the higher price would have had access to the additional classes, the creation of those classes would have created seats open to all students in the regularly priced courses. The additional courses also would have allowed faculty members to pick up more work.
Santa Monica's faculty association issued a statement supporting the board's decision to table the two-tier plan. Scott, whose appeal to Tsang came just before the emergency board meeting was announced, praised Santa Monica for calling off the plan. But Scott warned that the very idea of a two-tier system is a sign that California's education system is in trouble.
"Although I disagreed with this proposal," Scott said in a statement, "I cannot fault college leaders for searching for new approaches to serve students hungry for the opportunity to receive a college education. Tragically, we as a state have failed to properly fund community colleges, and our economy will suffer as a result."