You have /5 articles left.
Sign up for a free account or log in.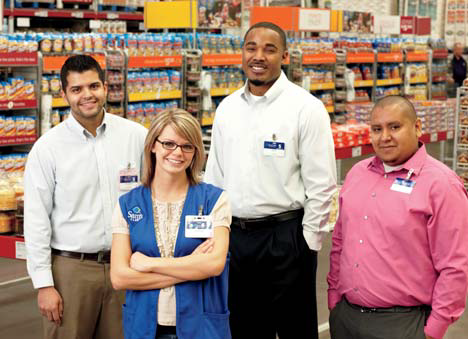 When something sounds too good to be true, you check it out. So Jeana Murphy and Henry Jordan did some sleuthing when their employer, Walmart, offered to pick up part of the tab for degrees from an online university that offers flexible hours, relatively cheap tuition and college credit for on-the-job training and experience.
Murphy, a 30-year-old assistant manager at a Walmart store in Elkin, N.C., started by Googling the American Public University System, the for-profit institution that two years ago landed a highly sought partnership as the preferred educational provider for the more than 1.3 million U.S. employees of Walmart Stores, Inc.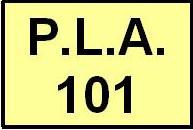 Her wariness was due in part to having been burned before, when she attended an unaccredited for-profit college and earned credits that later didn't transfer to Wilkes Community College. At first glimpse APUS looked legit, however. And Murphy was impressed with course offerings from the university, which enrolls 110,000 students in online programs, about 64 percent of whom are active-duty members of the U.S. military.
But Murphy wanted more assurance that her money, time and effort would go toward transferable credits and a valuable degree. Although Walmart chips in with grants that cover 15 percent of the tuition costs for employees that attend the university, she was still looking at $638 per three-credit course. That works out to roughly $25,000 for a bachelor's degree, minus potentially substantial savings from transfer credits and through prior learning assessment -- the process of awarding college credit for learning outside the traditional academic setting.
To get another perspective, Murphy looked up the Better Business Bureau's take on American Public. Then she called the university to ask about its accreditation and whether her community college credits would transfer. APUS gets more respect than most for-profits, even being called a "white hat" by critics of the industry. And unlike some online institutions, it holds regional accreditation, which increases the portability of credits.
Prior Learning's Moment?
In a two-part series, Inside Higher
Ed examines the growing role of
prior learning assessment in higher
education.
Monday: A confluence of events,
including the push for
college completion, create
momentum for prior learning
assessment. Read more.
Today: An accord between the
world's largest employer and a large
for-profit university is a major
proving ground for prior learning.
"It was the smoothest process," says Murphy. "This is like an answer for everything I'd hoped for."
Jordan, 47, took a different approach. Walmart hired him for an entry-level job in 1985, after he'd completed only one semester at a community college. But he worked his way up the ranks, and now, as the senior vice president for the company's Eastern seaboard division, Jordan oversees Walmart's operations in six states, including West Virginia, where APUS is based. So he popped by the company's headquarters to chat with its president and CEO, Wallace Boston, while he was "deliberating" about whether to register.
Like Murphy, Jordan came away impressed, in part due to the flexible hours of the university's course offerings, which allow him to work ahead in weeks where he's traveling or under the gun at work.
"I've got 340 Walmart stores and I've still got time to pursue my education," Jordan says. "The accessibility to me is just priceless."
He and Murphy are now working toward bachelor's degrees in retail management, joining more than 2,800 of their fellow employees who have enrolled in a wide range of degree programs through the partnership. Both have also earned credits for experience and training in their roles at Walmart.
"They are recognizing that these are things that Walmart trained us to do," Murphy says.
Starbucks and Strayer
The two Walmart employees are not the only ones who have had doubts about the partnership.
An exclusive arrangement between a for-profit and a sometimes-polarizing corporate titan -- which also happens to be the world's largest private employer -- is bound to raise a few eyebrows. And the fine print of the partnership, particularly how the two follow through on prior learning, is sensitive territory in higher education. Given the high-profile of the partnership, missteps could hurt the broader acceptance of prior learning assessment, observers say.
Melanie Booth, for example, is an expert on prior learning assessment who says the process can play an important role in helping adult students earn degrees. But even given her favorable view of prior learning, Booth, the dean of learning and assessment at Marylhurst University, had an initially skeptical view about the Walmart partnership.
Writing on her blog at the time of the announcement two years ago, Booth says that news media reports made her uncomfortable because they suggested that APUS would automatically grant credit for experience on the job. Anything that sounds like trading money for credit based on "life experience" raises red flags, among both prior learning experts and, well, everybody else -- conjuring images like t-shirts emblazoned with the slogan "School of Hard Knocks."
Booth acknowledges that those early reports didn't provide enough detail about the partnership to pass judgment. And APUS and Walmart do a convincing job of describing an "intensive, elaborate process" of matching job training student outcomes with college credit equivalencies.

"People heard we were giving credit for college-level work," says Karan Powell, the APUS executive vice president and provost. "We're not. We're giving credit for college-level learning."
Behind that negative impression is the notion of a "Walmart U.," where a powerful corporation has a say in the granting of college credit for its training programs. But observers say some of that skepticism just comes with the territory in adult education, which is often misunderstood, particularly among graduates of traditional, residential colleges.
And forces larger than Walmart are driving the spread of prior learning, particularly the national "completion agenda" and related urgency around workforce development, which corporations are taking a more active role in leading.

Indeed, Walmart officials cite the importance of college completion as a driving force behind the partnership with APUS. And the company sent a letter to Arne Duncan, the secretary of education, saying the agreement would help employees "fulfill their potential, while also contributing to the nation's goal of boosting college attainment in the years ahead."
Walmart is spending $50 million over three years on the program, mostly on tuition grants. Joining them are many other companies that are forking over big sums on education benefits for employees. United Technologies, for example, has doled out $1 billion in tuition assistance for employees over 15 years. And corporations are increasingly seeking partnerships with community colleges, often providing funding or guidance on curriculums to help colleges better train workers for specific jobs.
Agreements similar to the Walmart deal are also emerging.
For example, Starbucks recently announced a partnership with Strayer University in which employees get a 20 percent tuition discount and waived application and tech fees. Strayer, which is a for-profit institution, also grants credit for experience earned through Starbucks' training courses, and evaluates prior learning without charge.
There has been a "big spike" in new prior learning ventures involving companies and colleges, says Pamela Tate, president and CEO of the Council for Adult and Experiential Learning (CAEL). Tate's group, along with the American Council on Education (ACE), is a primary standard setter for prior learning assessment and credit recommendations.
"Every single day we get calls from companies," she says.
But the Walmart arrangement is the big enchilada. Like the U.S. at a United Nations meeting, Walmart fills a room and gets lots of attention -- negative and positive. As result, many people are watching to see if it goes well. Critics will pounce on any missteps.
And while APUS and Walmart say they have leaned heavily on guidelines from CAEL and ACE, they have not formally worked with either group in setting up the partnership.
"I did not give them a blessing," says Tate. "They didn't go through us."
APUS did bring in a college president as an outside evaluator of its prior learning approach with Walmart. (The university declined to identify the president, citing confidentiality agreements.) But in the eyes of many observers, the university and retail giant have forged ahead on their own.
And while Tate and others say early returns from the partnership appear promising, it may also have a big box-sized impact on prior learning.
"If it was a bad experiment and it was not done well," she says, "it could do a lot of damage to prior learning assessment generally."
Prior Learning Credit
For Walmart, the partnership is a win-win. The company, like others that employ large numbers of low-wage workers, has a high turnover in its employee base. The potential for educational advancement helps "further develop a pipeline" for leaders, says Alicia Ledlie, Walmart's senior director of associate development, and helps encourage workers like Murphy who are "looking to take their careers to a different level."
Company officials also say the program rewards employees for hard-earned experience, which corresponds to college-level learning. They say their training programs are rigorous and include multiple ways of teaching and measuring employee knowledge. Those programs include supervised, classroom-based work, as well as computer evaluations. And much of the training leads to competency-based assessment, where employees must prove how much they know.
"There's quite a lot of learning that happens in our jobs," says Ledlie.
APUS studied that on-the-job learning in what university officials describe as a labor-intensive process. After working with Walmart to review training materials and procedures, the university mapped learning in 100 different job classifications and compared them to current APUS course offerings.
An academic team including faculty members from APUS led each review, which also took into account "learning contact hours," Powell says.
The training and experience earned through some job titles received credit recommendations. Others didn't. The university also gave Walmart a chance to follow up on those reviews with additional information.
The final maps check for alignments with learning objectives in academic programs, Powell says. "They're Excel spreadsheets beyond anything you've ever seen."
Murphy, for example, earned six prior learning credits, because her job training and experience were deemed to cover the requirements for two courses that APUS offers: retail operations and principles and theory of management.
The university requires that students take, and pass, a "lifelong learning review exam" for every course where the job maps show a deficit in a learning equivalency. Walmart pays for those courses, which are two weeks and self-directed.
Senior Walmart employees, such as store managers, can qualify for a three-credit course that APUS designed to get a better sense of the employees' competency in 7 to 10 course areas that match up with their job experience. The course is also a chance to fill in any gaps, Powell says, as well as for students to "develop a portfolio that demonstrates their competency in achieving the learning outcomes for the designated courses."
The course lasts 16 weeks. If students pass it, they earn 21-30 credits for prior learning, Powell says, depending on their job title.
Jordan took the course, and was granted credit for demonstrating learning equivalencies in public speaking, business ethics and merchandising, among others.
"It wasn't like that was handed to you," he says. "You had to demonstrate your strength."
Culture Fit
The benefits of the Walmart partnership to APUS are obvious and potentially huge. If even 10 percent of Walmart's U.S. employees sign up, which some company officials have predicted, the flood of 140,000 students would more than double the university's total enrollment. Only 2,800 students have enrolled so far, but the program is young and those numbers are increasing steadily, Walmart officials say.
Perhaps not surprisingly, some competitors grumbled when the deal was announced, arguing that APUS bent over backwards to accommodate the company. The university did provide some financial incentive to Walmart, covering a portion of the 15 percent tuition grant for employees. Neither side will disclose how much APUS put up, however. APUS did not alter its curriculum to seal the deal, despite some outside complaints to the contrary.
Skepticism about the partnership is also related to larger doubts about prior learning assessment, which many in the academy still view as a squishy process.
So why did Walmart go with APUS? Listening to officials from both sides talk, company culture seemed to play a big role in the match.
Ledlie says the partnership was several years in the making. Company officials considered working with traditional "brick and mortar" colleges, including public institutions, as well as open source providers and other for-profits.
They conducted employee surveys, finding that 72 percent wanted to pursue a degree from a fully accredited online university, while only 28 percent said they would prefer their local community college.
APUS fit the bill, thanks in part to its strong record with military students, Ledlie says, which includes a similarly "rigorous review of job learning" for credit that the company wanted for its employees.
Other key selling points were the university's experience in online education and its flexible schedules, like starting new classes every Monday -- a plus for employees who work overnight shifts or holidays.
Equally important, Ledlie says, is the university's national scale and its regional accreditation. And finally, at $638 for a three-credit course, it's cheaper than many other online providers. The university is, however, more expensive than most community colleges, as some have noted.
APUS has "everyday low-price tuition," says Ledlie, making a play on a Walmart tagline.  
"The cost Walmart associates incur to receive undergraduate degrees from APUS will be competitive and in most cases substantially less than most other public four-year colleges and universities," wrote Leslie Dach, Walmart's executive vice president of corporate affairs and government relations, in the company's letter to Duncan. "With a record of few student loan defaults, and marketing expenses significantly below the industry average, APUS also impresses us as an educator that shares our mission of putting customers (in this case, lifelong learners) first."
While APUS has fewer critics than most other large for-profits, people might quibble with one aspect of the above: the university is public in name only. Walmart officials said the reference to "other public" institutions in the letter was a drafting error.
Whether or not the partnership is a success probably won't become clear for years. The key, at least from a prior learning perspective, may be the big job maps and what they measure.
If the university grants credit for training programs that truly measure an individual's learning, as opposed to just rubber stamping an overly generic process, they could be rigorous enough to work on a broad scale, say prior learning experts.
For his part, Jordan's a believer. The 16-week assessment course pushed him, he says. And so have the courses he's taken since then. Jordan, who has finished more than half of his bachelor degree requirements, says the online courses have helped him in his job by challenging his assumptions about the broader business environment as well as building new critical thinking skills.
"The world around us in retail is changing at a rapid pace," he says.
Jordan has no immediate plans to retire. But he'll probably be relatively young when he does, so what comes next? That's easy, he says: "I want to pursue becoming an online instructor and an online professor."
(Note: This article has been updated from an earlier version to clarify Henry Jordan's employment status and history.)