You have /5 articles left.
Sign up for a free account or log in.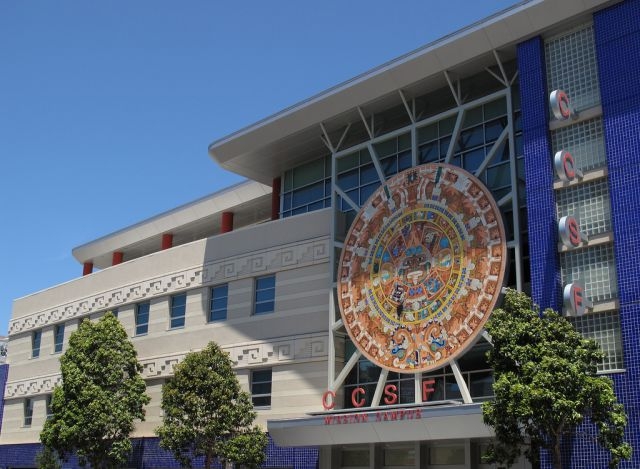 City College of San Francisco isn't the only California community college facing a full-on accreditation crisis. College of the Redwoods and Cuesta College also must fix a list of problems identified by the Accrediting Commission for Community and Junior Colleges to keep their accreditation and avoid the nightmare scenario of being shut down.
The two smaller colleges are further along in the process, and will learn their fate next January, about six months before CCSF does. Closure probably isn't feasible at any of the colleges, although its mere mention as a possibility has made many students and faculty members nervous, for good reason.
More likely outcomes are that another community college would take over operations at the troubled institutions, or that a "special trustee" would step in to help run them. Of course, one or all of the community colleges could get a clean bill of health from the accreditor, although they have their work cut out to make that happen.
Jack Scott, chancellor of the state's two-year-college system, raised the possibility of special trustees in an interview. They can be invited in by a college's board of trustees, he said, or be sent in by the state when a college goes bankrupt or loses its accreditation -- a situation where the "board has no authority."
The special trustee can have a range of powers, said Scott. They might serve more of an advisory role, or can assume much of a board's responsibilities. The trustee can also strengthen a college's hand in "getting to financial stability" by making unpopular program cuts.
"We are NOT closing. We are not going to let that happen." -- Pamila Fisher, CCSF's interim chancellor
While students and staff members at the colleges fret over what happens next, the commission, part of the Western Association of Schools and Colleges, issued a reminder that misleading statements by college representatives about the accreditation process are a no-no.
In a recent news release, the commission challenged assertions, made by a faculty member at CCSF on a local radio show, that questions about teaching were not part of the college's accreditation woes.
The particular faculty comment that seemed to stick in the commission's craw was from Alisa Messer, an English instructor at City College and president of the local chapter of the American Federation of Teachers, who blamed funding cuts for the college's accreditation problems, and said: "We're doing an amazing job of working with students. That's not the question here."
In fact, the commission cited longstanding problems with instructional planning, academic program review, the tracking of student learning outcomes and faculty evaluations. And statements like Messer's could cause misunderstanding about the accreditation process, according to the commission. Messer, however, also said on the radio show that the college faces many challenges and that it takes the commission's report seriously.
"Accreditation exists to provide assurance to the public" that a college is operating properly, Barbara A. Beno, the commission's president, said in an interview. "That's why the commission issued a press release, just to get the facts out there."
As a result of the commission's public rebuke, faculty members might be less willing to criticize the process.
The tussle isn't the first between California's community colleges and the accreditor. A few years ago those tensions boiled over with charges by many in the system that the commission had been overly harsh in issuing public warnings to some community colleges. But those feuds have largely been resolved, Scott said.
Karen Saginor, a librarian at City College of San Francisco and president of the college's Academic Senate chapter, said faculty members had received the message from the commission and were working with CCSF's leaders to fix problems at the college.
"We take the recommendations of the accrediting agency very seriously," Saginor said. "Whatever they want us to do, we will do."
CCSF's interim chancellor, Pamila Fisher, struck similar notes in a written statement last week. She also promised that the college's students would not be locked out next year.
"We are NOT closing. We are not going to let that happen," Fisher said. "City College is far too important to San Francisco and to our students."

Cutting Back
The stakes are particularly high at CCSF, which enrolls 90,000 students and is California's largest college. As a result, it would be difficult for any other institution to take over the college's operations, as El Camino Community College did in 2005 for Compton Community College, when Compton lost its accreditation. That could be a possibility for Redwoods and Cuesta, although Redwoods is relatively isolated in rural Humboldt County, and far from the reach of other community colleges.
The commission's criticisms of the three colleges vary widely, and reports from teams that visited the colleges are complex. But similar threads emerge. Most of all, the colleges have struggled to cope with budget cuts, which have exposed existing management problems. And all three have had recent leadership turnover.
California's 112 colleges have absorbed deep budget cuts in recent years, and have been forced to turn away almost 300,000 students. Total enrollment is down to 2.6 million from 2.89 million, system officials said.
The commission's "show cause" reports are evidence that some of the colleges have not been able to properly adjust to the fiscal crisis.
"It is tough in tough times," Scott said.
Cuesta, for example, must improve its financial planning to "ensure sufficient funding levels for ongoing operations," according to the commission's February report. The commission is concerned about the financial stability of the college, which has been running deficits -- $1.3 million last year.
Cuesta, which is located in San Luis Obispo, enrolls about 12,000 students. Other problem areas the commission identified at Cuesta were strategic planning and the technology infrastructure.
College officials said in February that they would work with the commission to meet its recommendations. But they also criticized the accreditor's findings, saying that the college had made needed improvements when it was put on probation, in 2010, such as the hiring of key administrators, and the creation of a technology plan.
"I am extremely disappointed with the commission's actions," Gil Stork, Cuesta's president, said in a written statement at the time. The college did not respond to a request for comment.
Redwoods, which enrolls 6,900 students, is working on seven recommendations by the commission. Like CCSF, the college has failed to adequately track and assess student learning, according to the report. Other recommendations are aimed at better record keeping and strategic planning. On the whole, the site visit team found that the college is headed in the right direction.
"College of the Redwoods is in transition to a new era that would address each and every one of these issues," according to the team's report.
A New Focus?
Perhaps the most striking problem the commission identified at CCSF was a hard-to-believe number of administrators. Only 39 staff members oversee the college, which employs more than 1,800 faculty members to teach 90,000 students.
The commission found that CCSF had dipped dangerously into its financial reserves. And the dearth of managers may have contributed to deficit spending, Scott said.
"You want to be lean," Scott said, but "you can't really operate an institution well if you have an insufficient number of administrators."
The ratio of administrators is not quite as bad as it looks, however, although CCSF is far from top-heavy.
Department chairs do not count as administrators, said Saginor, although they play administrative roles. Also missing in the top end of the equation are classified managers, meaning administrators of non-faculty divisions, she said.
The college has long been focused on serving as many students as possible, with a deep commitment to equity and access, even compared to other California community colleges. (It is in San Francisco, after all.) But Saginor acknowledged that the college's priorities were being reconsidered, as painful as that might be. 

If the college does invite in a special trustee, the commission might not decide there is "good cause" to extend the timeline for correcting problems at the college, said Beno. There is a perception that a "special trustee guarantees more time. It does not," she said.
The commission must determine that the special trustee is getting the job done for that to happen. However, she said special trustees are generally helpful.
Scott met this week with the president of the CCSF's Board of Trustees, John Rizzo. He said he was optimistic that the board was committed to making "strong reforms" and that CCSF was already making progress.
Even so, the crisis has been dramatic, shocking many in a community college system that has grown accustomed to calamity.
"This has been a very harsh wake-up call," Scott said.