You have /5 articles left.
Sign up for a free account or log in.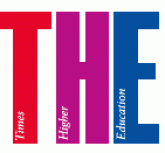 A British Supreme Court ruling could pave the way for a "flood" of appeals from private colleges and overseas students against a significant number of government immigration decisions, lawyers have said.
The court ruled this month that the decision in 2009 to deny a visa extension to Hussain Zulfiquar Alvi, a former student, to allow him to continue working in the UK was flawed because it was based on UK Border Agency guidance that had not gone before Parliament, as required by the 1971 Immigration Act.
Nichola Carter, head of immigration at Penningtons Solicitors, said the judgment opens legal avenues for individuals who have fallen afoul of "guidance-based" changes to the visa rules. "This could potentially open up an entire flood" of appeals, she said.
Private colleges are among those that could seek compensation after more than 450 British institutions were stopped from accepting international students last year.
They had failed to sign up for highly trusted sponsor status or the "educational oversight" system of inspections from the Quality Assurance Agency, which the Home Office confirmed earlier this week would continue into next year.
Carter said that the highly trusted sponsor system was run "primarily under guidance" and therefore the removal of a college or university's sponsorship powers arose from a "questionable legal basis."
The first test case over whether private colleges can be stripped of their sponsorship rights by guidance is likely to involve New London College, which had its license withdrawn in July 2010. It lost a Court of Appeal case against the decision in February, but is now waiting for permission to take the matter to the Supreme Court.
Santokh Chhokar, senior partner at Chhokar & Co, which is leading the college's case, said that if the Alvi ruling was "indicative of the Supreme Court's thinking," this could be "helpful" to his client.
Helen Smith, an associate in the immigration department at law firm Kingsley Napley, said that the ruling could also open the door to appeals by students who had post-study work visas denied on the basis of guidance, such as the requirement to have a certain amount of maintenance money. She said "potentially anyone" who had been refused a visa "on the basis of guidance" could appeal against the decision.
A Home Office spokeswoman said it was acting "quickly to ensure the requirements of this judgment are met" by putting current guidance before Parliament.
But although the government would be able to make the current system watertight by doing so, previous immigration decisions made under guidance could still be contested in the courts.
Meanwhile, it emerged on July 20 that government authorities had suspended London Metropolitan University's license to sponsor international students.
Issues involving data collection, English-language testing information and attendance monitoring led to the decision, the university said.