You have /5 articles left.
Sign up for a free account or log in.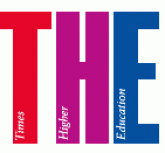 Academic performance is not a predictor of whether researchers remain in the academy, a study has concluded.
Work by four Dutch academics led by Peter van den Besselaar, professor in VU University Amsterdam's department of organization sciences and its Network Institute, paired 21 established academics in professorial posts in the Netherlands with 21 people from similar fields and ages who had been regarded as talented but had dropped out of the academy.
Each volunteer was interviewed about factors typically assumed to influence academic success. The results are presented in a paper, "Determinants of Success in Academic Careers," published in the September edition of the journal Higher Education Policy.
The professors interviewed were "rather vague" about the exact criteria that should be used to determine talent. However, the study equates it with "academic performance" and perhaps controversially uses the number of publications and citations garnered by interviewees at various stages of their academic careers to measure it.
A comparison of eight pairs of researchers -- four from the sciences, three from the humanities and one from the social sciences -- shows that at the point of obtaining their Ph.D.s, those who remained in higher education tended to have outperformed those who eventually left.
However, by the middle of their academic careers, both sets of interviewees performed equally on citations while, by the time they quit, leavers tended to have outperformed those who remained, on both publication and citation metrics.
The paper concludes: "These results suggest that there is no systematic relationship between ... career success and the commonly used indicators for scholarly performance."
The research also found that the education level of interviewees and their parents had no discernible influence on whether they remained in the academy. Having children also seemed to make no difference, although while all of the men staying in the academy had children, only half of the female professors did. This suggests, the study concludes, that having children does have an impact on female academics' success.
Having a supportive partner is also important for academic success, while access to mentors' advice and networks proved useful to more people staying than leaving, it adds.
People are marginally more likely to drop out of the academy when the labor market is shrinking, and more of those leaving report problems with the academic career structure. The paper notes that until recently the number of positions at different career levels within Dutch universities was fixed, which meant that "promotion was dependent on vacancies, not on individual performance."
The study does not reveal any single factor behind academic success and concludes that people are most likely to leave because of an accumulation of the disadvantages it identifies. In 12 of 17 pairs considered in this part of the study, the person leaving accumulated more negative factors than the person staying; only in one pair is the opposite true.
The article concludes that "if accumulation of positive and negative factors more than talent as such is decisive, universities could take a proactive stance towards talent management, and create conditions in which competition based on talent and performance is supported."
It says universities should "aim at clarifying the criteria for career advancement, and at introducing ... performance-based promotion."