You have /5 articles left.
Sign up for a free account or log in.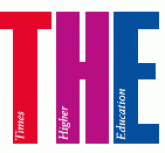 George Bernard Shaw once said that the "single biggest problem in communication is the illusion that it has taken place."
He could well have been talking about the Times Higher Education "HE Jargon" competition, which has been collating examples of the gobbledegook contained in university corporate messages up and down the country. The collection proves that no institution is immune.
One Ph.D. student contacted us regarding an e-mail outlining changes to the structure of "FMT meetings," happily confessing that he had "no idea" what these were.
Fortunately for him, the e-mail helpfully told him: "The first change is that ADs, SFA, HCM and BDM will meet on Mondays at 10 a.m. and then FMT will meet (including HoDis or APDs) at 11 a.m."
The exasperated postgraduate told us: "I have no idea whatsoever as to whether I am supposed to react in any way."
Communications involving the University of Oxford's libraries proved to be a particularly fruitful source of higher education baloney.
For example, the Oxford University Library Services Strategic Plan 2009-10 to 2014-15 is mind-bogglingly unclear in its aims. The document describes itself as a "roadmap for collective action and an aid to chart our progress into the future," which "takes into account the known world and projects forward the path into terrain where we shall be explorers of new peaks."
Elsewhere, an informant at the University of Leeds claimed that a pro vice-chancellor's job title was convoluted enough to warrant an entry of its own.
However, comments by Dawn Freshwater, pro vice-chancellor for staff and organizational effectiveness, in the university's in-house magazine really stood out for sheer nebulousness. Talking about organizational effectiveness, she said: "We can reframe the way we define it, so that it's not viewed as simply foregrounding cost savings, but instead a much more complex interplay of influences and drivers that facilitate opportunities for enhancing the ways in which we manage movement."
Finally, a mole working at a London university sent us a quote that neatly sums up what every university management team hopes to achieve when faced with adversity.
"We are confident that we can respond to these challenges in a way that will allow us to be an agile institution able to flex as we move forward like a gazelle across the veldt which is the changing landscape of higher education."